Sustainability
3 Easy Steps to Personal Fashion Sustainability
Clothes, pretty much like everything else you own, will last longer if taken care of properly. Here are a few small steps you can take in order to make your clothes last as long as possible!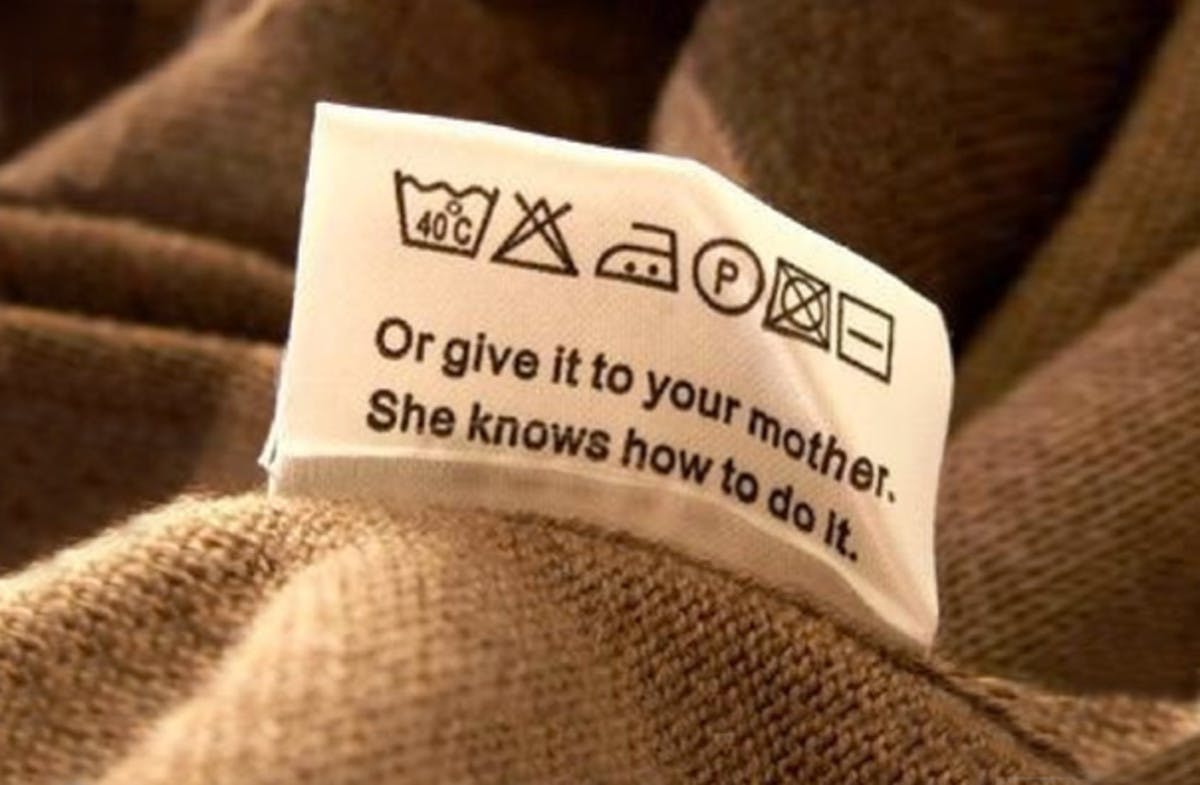 Washing your clothes according to the instructions on your care labels will ensure the fabric is treated correctly and won't be unnecessarily damaged during cleaning.
Air drying your clothes on a line reduces the impact materials take in the dryer. The heat of dryers also damages and shrinks clothing so slow drying is the best way to go.
Learning to complete basic repairs on your clothing – such as replacing a loose thread or a missing button – can make your clothes last longer and save you a good sum of money at the same time.
If you aren't sure what the symbols on your care labels mean you can check out our guide to care label symbols on our product tips page.
Remember in 2012, when Macklemore & Ryan Lewis released their song Thrift Shop, buying second-hand became a hype more than ever. Spending the day thrifting is far more fun than spending the day at the mall. Even if you don't buy anything, you tend to see things you've never seen before. Why eat lunch in a food court when you could step into a time machine?

If you are having trouble finding thrifts stores near you start with good old Google Maps and search for words like "thrift," "vintage," and "consignment."

You can also tend to find more obscure sources of vintage clothes like flea markets and estate sales by checking in local listing sites like Craigslist, Facebook Marketplace, and Nextdoor.

And who knows, you might just walk out with a unique piece of clothing that fits you just right.

If you want to get an idea of the kinds of amazing finds you can get when you go vintage check out our friend and vintage fashion expert Evelyn Woods latest thrifting haul video.
When an item of clothing no longer fits or maybe has seen its best days, there's still plenty of options for you to repurpose it. Instead of simply throwing it away, which probably is the worst thing you could do, keep the following options in mind.

Give or sell your used clothes to your friends
Imagine seeing one of your close friends shine in one of your old sweaters, ready to start new adventures and make your memories part of their memories. You can throw a little party with invited guests, snacks and your old clothes on a rack for people to pick through.

Sell your used clothes online
There are many online services these days that give you easy ways to sell your old clothes online. The same way you can find secondhand clothes online, you can also sell your items via these platforms. Facebook's Marketplace, for one, being a great example integrated in a platform you're probably already using.

Sell at your local consignment store
When bringing your old clothes to a consignment store you can be pleasantly surprised of what they could possibly sell for you, while splitting the profit with you. This saves you some of the hassle of trying to sell your clothes yourself.

Donate old clothes to a textile recycling program
Many big cities have textile donation programs that take old clothes and recycle the fabric into new items. Last year's fashion, discarded from our wardrobes, can go a long way towards helping the environment. Recycling textiles helps conserve resources and saves energy that would otherwise be used in manufacturing new textiles.
BONUS TIP
If you simply buy less clothes and go for items you love 100% you'll look better and waste less.