Make Your Fabric Products Look Professional With Custom Fabric Labels
Your Customers Will Thank You
Starting at CA$ 23 for 30 Labels
Our Promise To You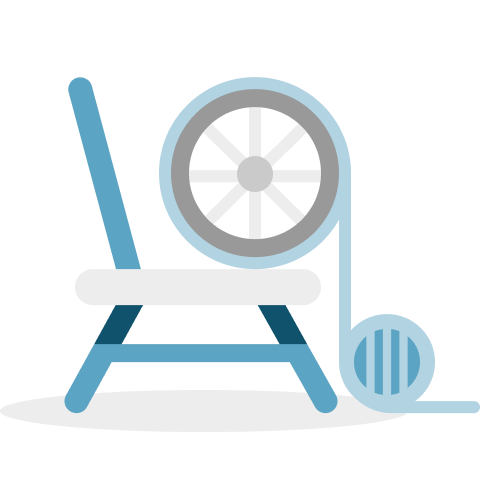 High Quality From Start To Finish
From design to support to delivery of your fabric labels, we aim to exceed every expectation.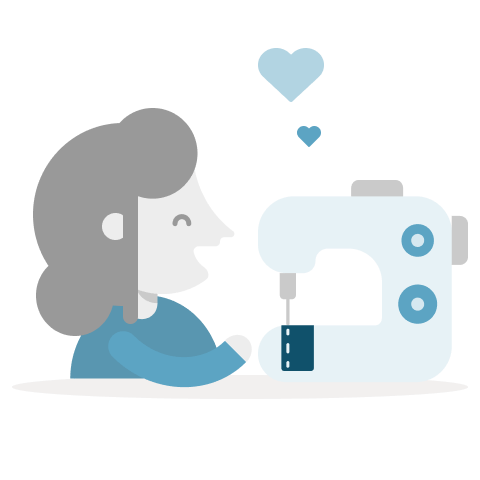 Big Or Small, We Make Them All
Have a truly original design challenge? Just need a few fabric sewing labels, or maybe thousands? Whatever your order, we've got you covered.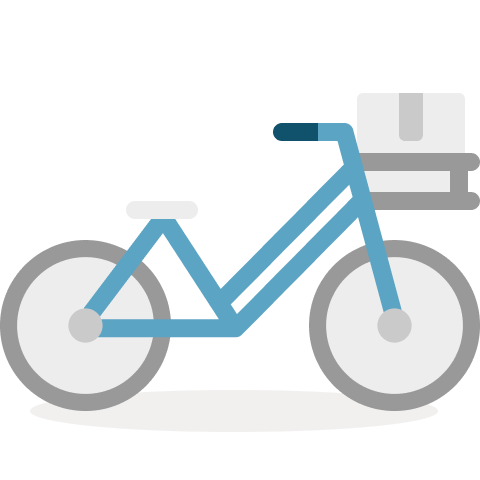 Fast Turn-Around Time
Place your order & your fabric labels will be dispatched in 10-14 days or less. Yeah, we're that quick.
Inspiring Customer Projects
Easy & Beautiful Fabric Labels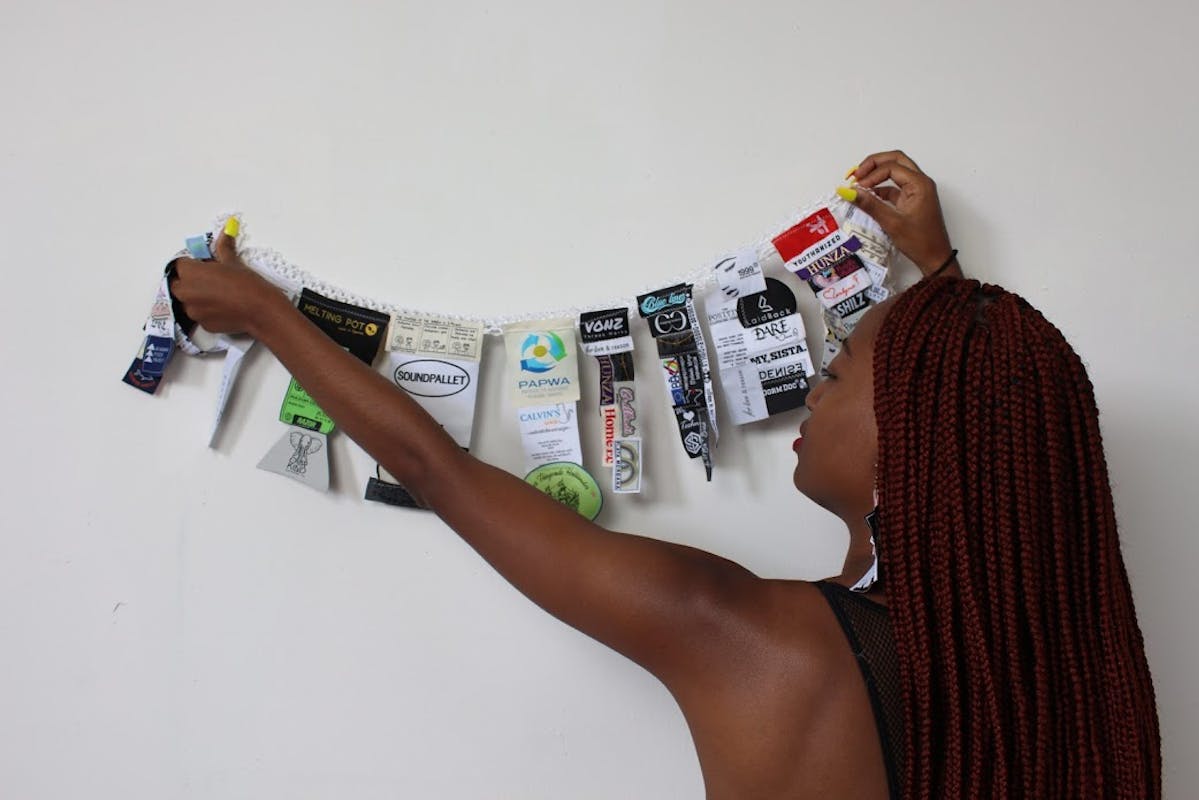 Give Your Creations The Care They Deserve
We are the premier destination for sewists and makers working in the fabric arts. Whether you're finishing your new clothing line, or just posting your first item on Etsy, we can help you create the perfect finishing touch.
We Have Every Fabric Label Option You Need
Our woven fabric sewing labels are made of 100% polyester thread and woven on Jacquard looms to provide the highest level of detail and quality, perfect for adding a professional flair to your creations. Fabric sewing labels are affordable and offer vivid detail and color combinations.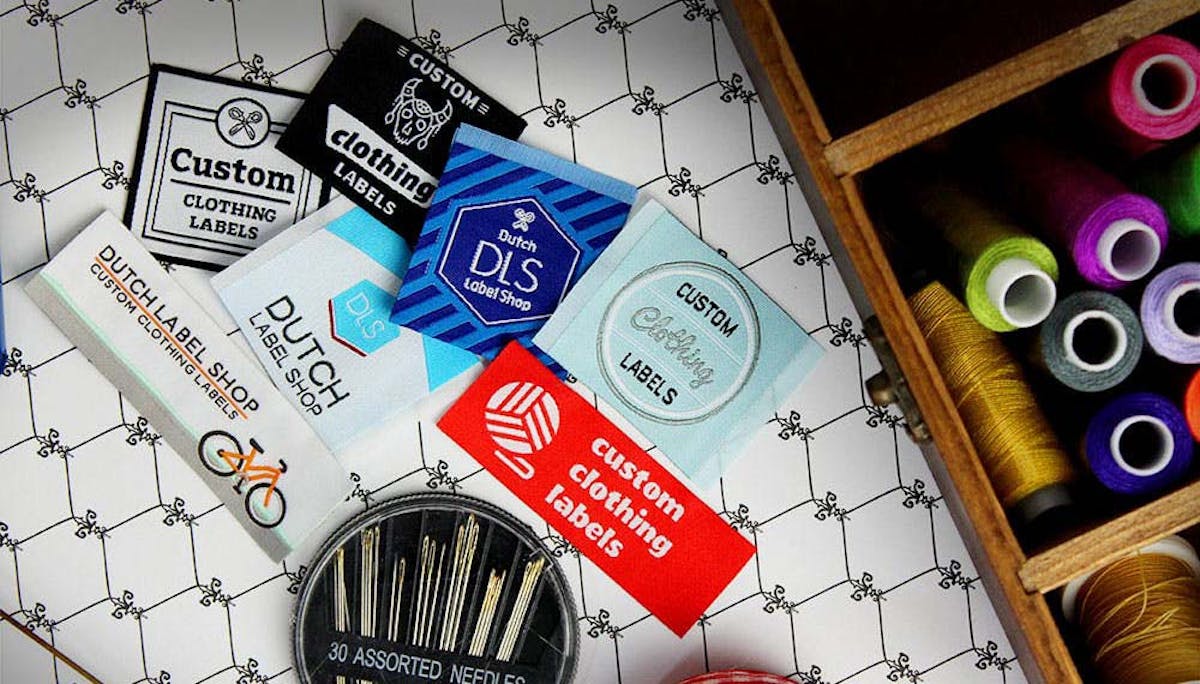 Our Labels Work With Virtually Any Fabric
If you can sew it, you can label it. Our fabric labels can be used with virtually any other fabric including:
Lightweight Fabrics
Mesh & Open Work Fabrics
Medium Weight Fabrics
Piled Fabrics
Heavy Weight Fabrics
Shiny Glossy Fabrics
Ribbed Fabrics
Need the custom fabric labels, but want to skip the sewing needle?
Are you selling a specialty product that needs a fabric label but doesn't want to get out the sewing machine? You can order woven fabric labels with a heat-activated adhesive backing that can easily be ironed on to your item.
Getting Even More Professional with your Designs
Looking for something to give your designs that extra-professional touch? Along with our fabric labels, we also offer care labels, size labels, iron-on labels, and made-in labels to add even more detail to what you're making. Give your customers that extra information they need to know what size that jacket is or how to wash that beautiful silk shirt without risking color bleeding or shrinking. Plus, with our made-in labels, you can let your customers know exactly where their new favorite dress was made. We're also your go to source for t-shirt labels, quilt labels and laundry labels.
Design or Upload Your Own Fabric Label?
Do you already have that amazing brand design ready to go? Then get ready to upload your custom-made design. We recommend .jpg .png .psd @300dpi. If you haven't yet designed your logo, not to worry. We also offer an online design tool, loaded with tons of fonts, colors, and symbols to help you create the perfect signature design for your creations. Also, consider our name labels and clothing price tags.
Our Reviews
Ready To Get Started?
More DLS Products
Our Blog About Fabric Labels
Whether you're in Vancouver or Nova Scotia, Toronto or Newfoundland, we ship to wherever you are in Canada. Plus we ship globally, too!