Retail-Quality Size Labels Give Your Products A Professional Touch
XXS-XXL Sizes, Number Sizes, Baby Sizes, Toddler Sizes, and More. Size Labels Ship Immediately!
Starting at CA$0.05 per Size Label
Incredible Size Labels, Even Better Service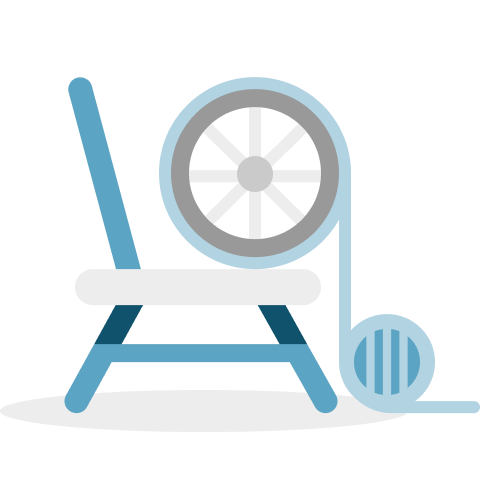 High Quality From Start To Finish
From design to support to delivery, we aim to exceed every expectation for your size labels.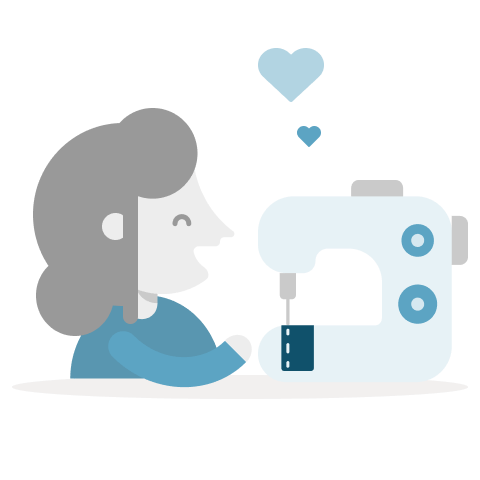 Big Or Small, We Make Them All
Have a truly original design challenge? Just need a size few labels, or maybe thousands? Whatever your order, we've got you covered.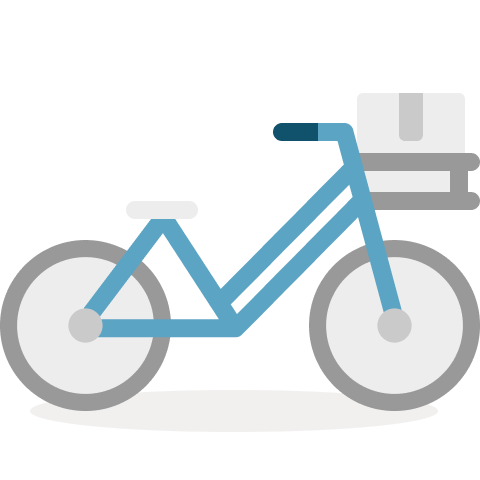 Fast Turn-Around Time
Place your order & your labels will be dispatched in 10-14 days or less. Yeah, we're that quick.
Size Labels For Every Situation


What's A Size Label and Why Do I Need One?
Size labels are an essential tool for anyone selling or making garments for others. Size labels quickly tell the wearer whether or not your item might fit them, so it is important to make your size labels accurate to the garments you sew them into.
What's The Industry Standard for a Size Label's Color and Size?
Size tags need to be small, unobtrusive and legible which is why we designed our size labels to be just that. These clothing labels come flat so that you simply fold them in half vertically and sew them into a fabric seam or into your primary brand label, iron-on label, or fabric label. We offer either white-on-black or black-on-white to make sure your customers can clearly read the label without any potential color clashes with your fabric or brand labels. Our Size Labels come in an industry standard size of 1.5" x 0.4" unfolded.
How Do I Size My Clothing and Garments?
You can choose how to size your garments, but keep your customer base in mind as sizing standards vary by country. Maintaining consistent sizing within your brand while also following general sizing standards that match the country means customers can trust your brand to deliver the fit you're advertising. For a sense of what clothing sizes might mean in a particular country or territory, we've put together a guide to clothing size conversions. At Dutch Label Shop we know all sizes come in, well, all sizes, and we offer size labels that can be applied to products sold in the US, UK, EU, Australia, New Zealand, and more! We are also the right place for t-shirt labels, quilt labels and laundry labels.
What Are My Options for Creating Custom Layouts For Size Labels?
If you don't like the idea of having a separate size label, you could have the size included directly on a brand or laundry label. This is perfect for eliminating an extra label within the garment, but does often mean that more labels will need to be ordered as each design that includes a different size is considered a separate design, and will require a certain order minimum to be met.
How Do I Apply A Size Label To Products?
Size labels just like other woven clothing labels can be attached in many different ways. A size label can be sewn directly onto the lower or side edge of a clothing label and then attached at the back neck or waistband. It could be sewn in at the same spot where the laundry label is attached, or attached on its own somewhere else within a garment. Also consider our iron-on labels, name labels and clothing price tags.
What Material Is Used For Size Labels?
Dutch Label Shop is dedicated to creating the most professional woven clothing labels and size tags. Every size label is woven using industry-standard 100% polyester thread on Jacquard looms. Using these materials and weaving process means that our labels offer the same professional finish that is used by major brands and designers.
Types of Size Labels We Carry
US Sizes: XXS, XS, S, M, L, XL, XXL
Toddler Sizes: 1T, 2T, 3T, 4T, 5T, 6T
Baby Sizes: NB, 0-3 MO, 3-6 MO, 6-9 MO, 9-12 MO, 12-18 MO, 18-24 MO
Number Sizes: Any number from 0 to 200
"One Size Fits All"
Choose Your Size Labels Now!
Our Reviews
More DLS Products
Whether you're in Vancouver or Nova Scotia, Toronto or Newfoundland, we ship to wherever you are in Canada. Plus we ship globally, too!