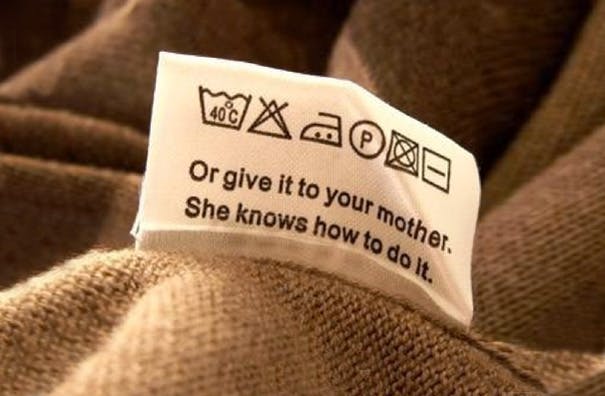 Crafting the ideal garment is an art, and so is providing the right care instructions for it. At Dutch Label Shop, we understand the essence of both. Our custom laundry labels are meticulously designed to offer not just information, but a touch of your brand's uniqueness.
You can either upload your laundry label design, or use our intuitive design tool. When selecting the design tool, you can select up to five different laundry label symbols. Additionally, you can add multiple lines of text to help users care for their items properly.
But why stop at just information? Add a hint of sophistication with a personalized line of text, making even the smallest laundry label a testament to your brand's attention to detail. Dive into our user-friendly design journey and craft the quintessential care instructions that your creations deserve.