Ah, the holidays… many people's favorite time of year: a time to reconnect with family and friends (...at a safe distance), to overindulge (... but not on the bread and baked goods you've been making for 9 months straight), and to sit back and reflect on the year that was (...actually, pass). 
Maybe one of the few holiday traditions to remain intact this year--besides watching your favorite Christmas movies and seasonal TV specials--is (believe it or not) The Ugly Christmas Sweater. I can feel your head beginning to shake back and forth, but wait, hear me out.
Not only does the Ugly Christmas Sweater instantly endow its wearer with an aura of wintry mirth, it also guarantees reactions from all those in its presence (yes, both good AND bad, just like Santa's fabled list). Plus, they've been around long enough to become an indelible part of popular holiday culture and to get their very own national holiday. Logically, you can't argue against the credentials of a celebratory garment that is popular enough to be celebrated itself.
As you struggle against that water-tight logic, let's take a moment to celebrate this national holiday in one of the best ways the internet knows how: by scrolling through our list of favorite Ugly Christmas Sweaters to appear on-screen.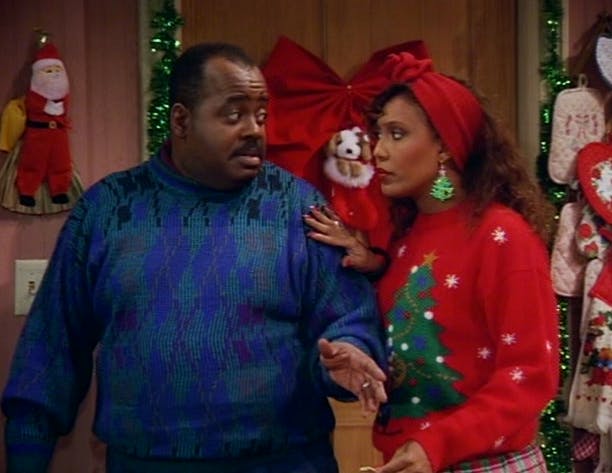 Family Matters
Carl Winslow (Reginald VelJohnson) and his sister-in-law Rachel (Telma Hopkins) share a special Christmas moment, probably trying to avoid some meddlesome neighbor whose name I've now completely forgotten….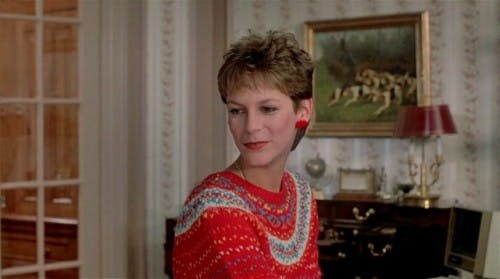 Trading Places
Here we see Ophelia (Jamie Lee Curtis) getting into the spirit at Winthorp's home before he and Billy Ray travel to New York to short the frozen orange juice market. Classic Christmas hijinx.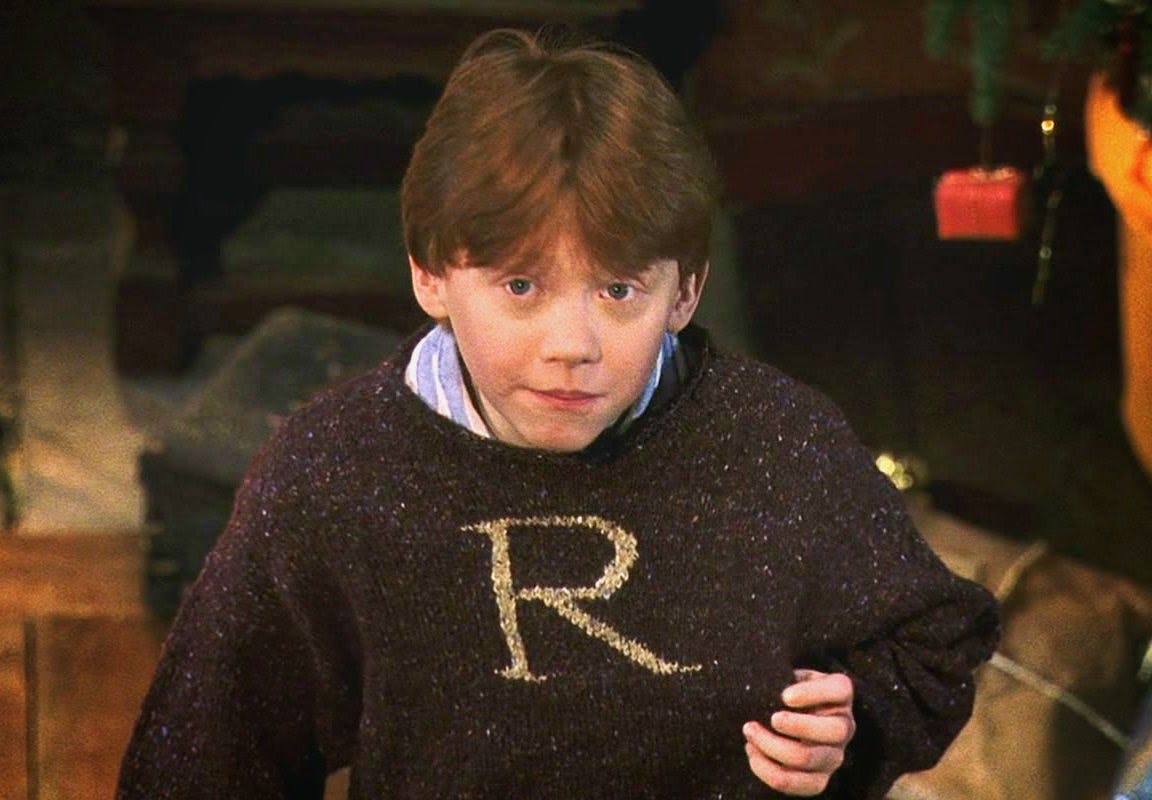 Harry Potter & The Sorcerer's Stone
Check out baby-faced Ron Weasley (Rupert Grint) sporting his mother's Christmas handiwork. Mrs. Weasley "gets it."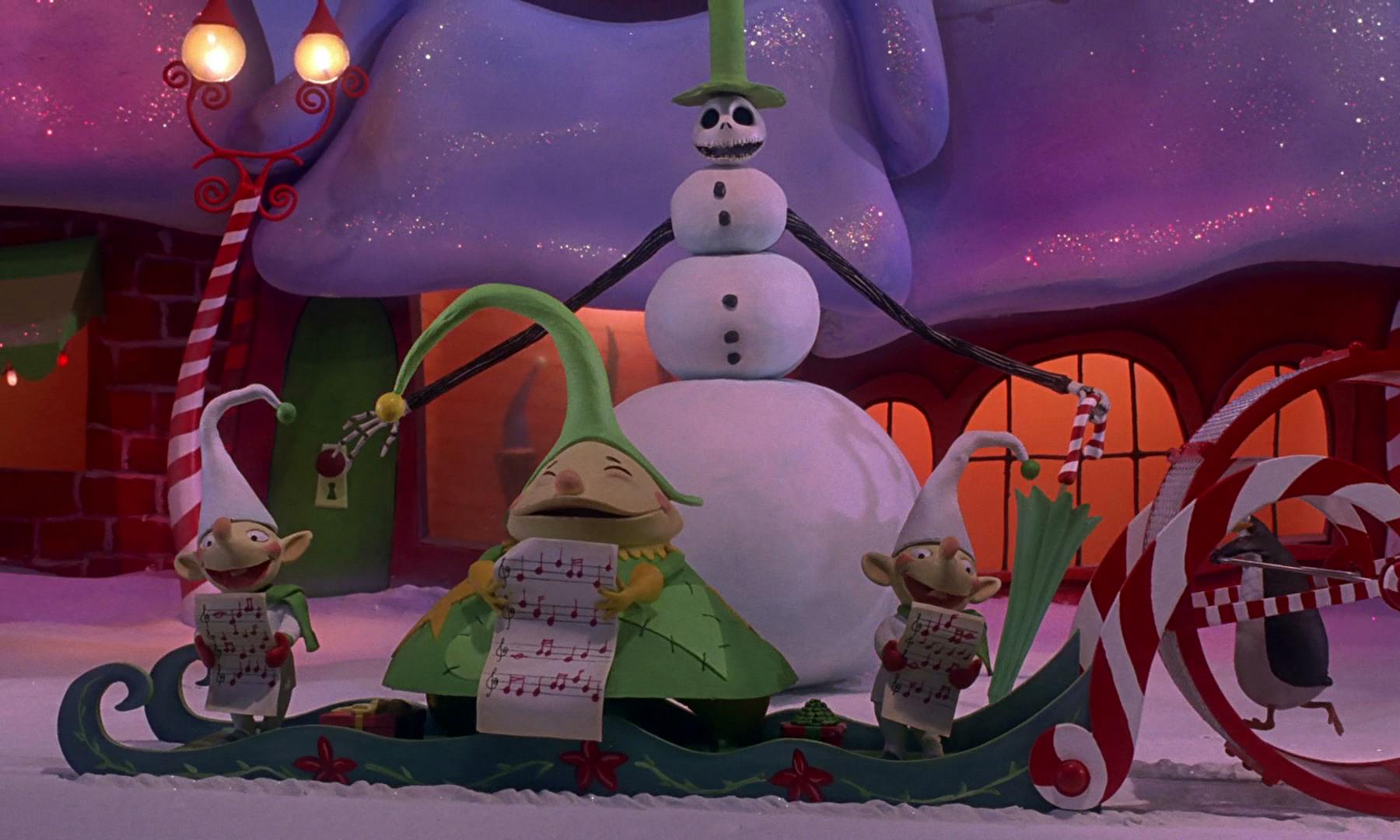 The Nightmare Before Christmas
This one took a while to find, but wow, here is a choice sweater being worn by the Middle Elf in Christmas Town: It's so ugly that they've been blinded by it.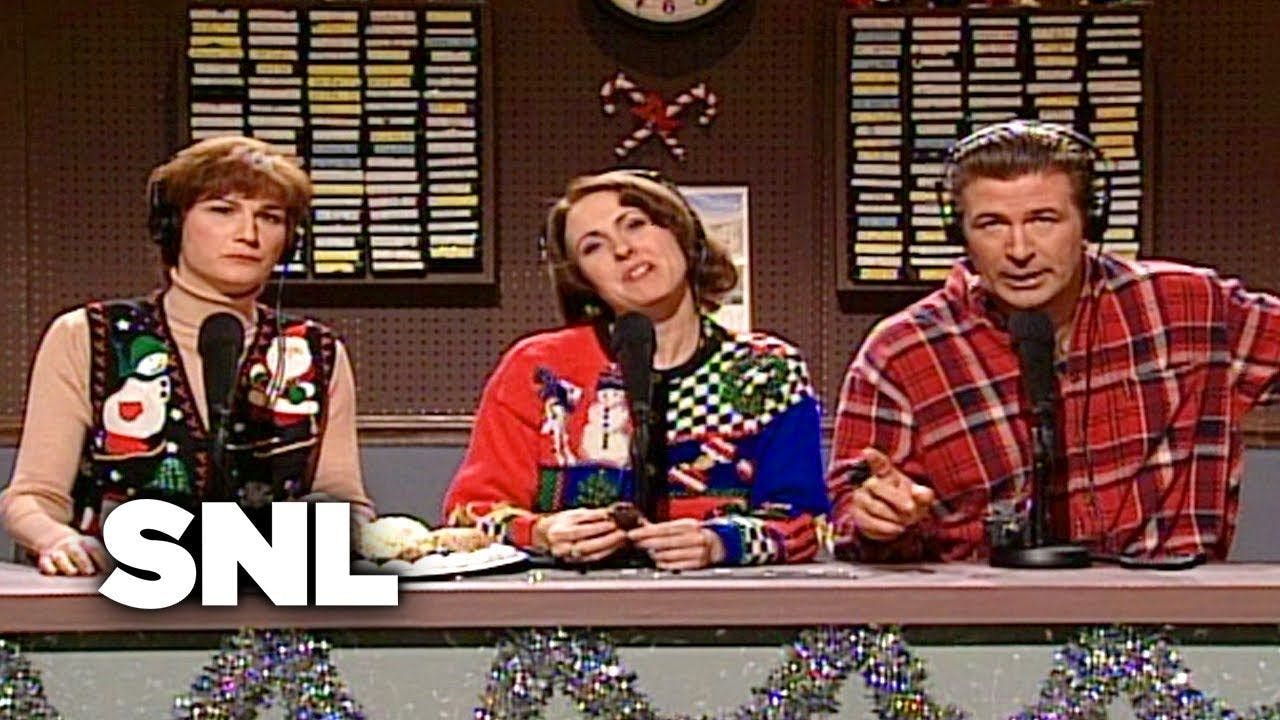 SNL's "The Delicious Dish: Shweddy Balls"
Margaret-Jo (Ana Gasteyer) and Terry (Molly Shannon) host local pastry chef Pete Schweddy (Alec Baldwin) in sweaters that will be remembered long after the taste of Pete's namesake treats fade away.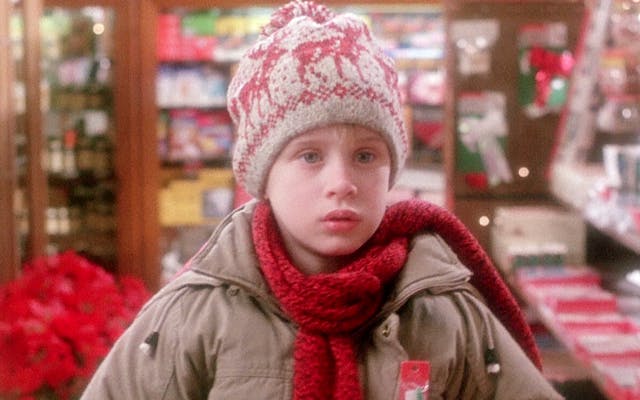 Home Alone
Let's be real: Kevin (Macaulay Culkin) only wore what can be considered "normal" Christmas sweaters, even with a house full of options to himself. His hat, however, gets a very honorable mention on this list.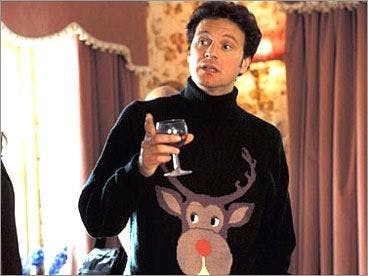 Bridget Jones's Diary
Mark Darcy (Colin Firth) sports a classic Ugly Christmas Sweater, which the English fondly refer to as an "Alan Ladd Chrimbo Jumper".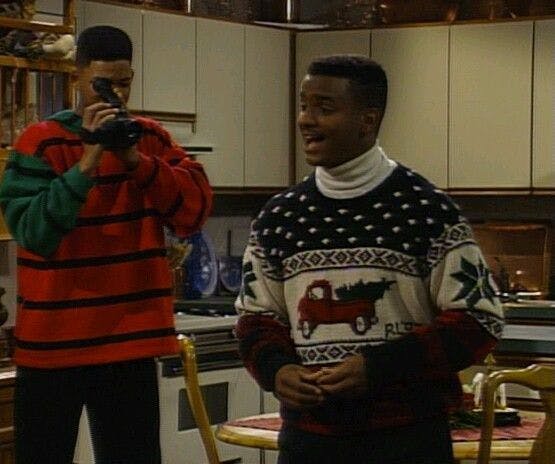 The Fresh Prince of Bel Air
Who is surprised that Carlton (Alfonso Ribero) and Will (himself) are getting up to their old tricks in questionable Christmas sweaters? Definitely not Geoffry (Joseph Marcell) the family butler, that's who.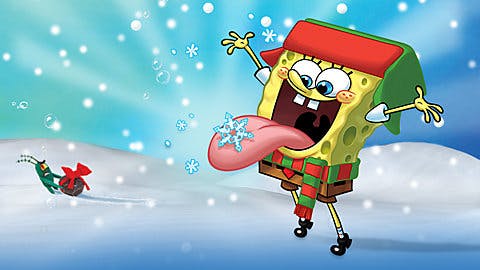 Spongebob Squarepants
The last "non-sweater" additions to this list are Spongebob and his frenemy Plankton, shown here somehow enjoying snow at the bottom of the ocean! I don't get it, but I like it!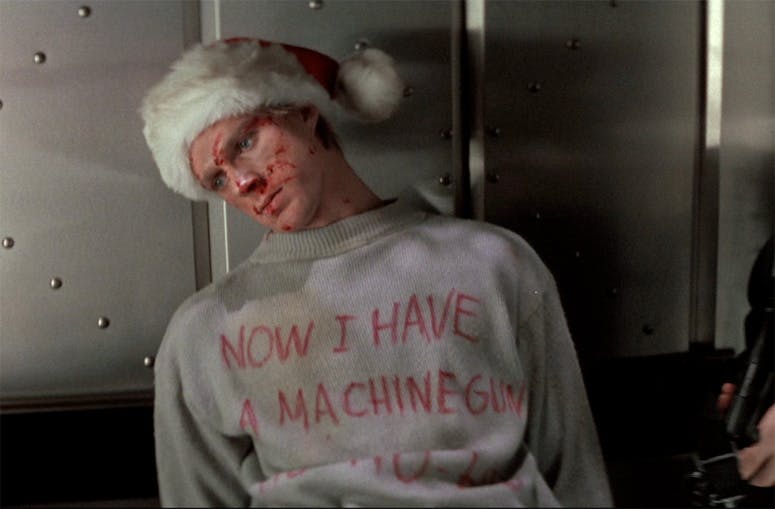 Die Hard
It IS a Christmas movie, and here is its famous Ugly Christmas Sweater to prove it, worn by deceased terrorist Tony Vreski (Andreas Wisniewski). Fun fact: everyone at the Nakatomi Holiday Party had finished all their gift wrapping and decorating weeks ahead of time in order to attend a corporate function on Christmas Eve.