This week we're pointing the spotlight at a very cool, creative and clever young mom from Canada named Sabrina. Just 3 1/2 months ago Sabrina dove into to selling her creation called an OVer, and she's had immediate success with the Perfect Handmade Gifts for New Moms! At first, she planned to produce each OVer herself, so she spent months building up a stockpile that she had hoped would last her at least the first few months of being in business. It lasted 4 days! Each one is still hand made, but she's hired 4 seamstresses to keep up!
If any of you are looking for a hand made gift for a mom with a baby in tow, Sabrina's got you (and the baby!) covered. It's not hard to see why these things are flying out the door for her. Simply put, the OVer reduces the number of things a mom needs with her. An OVer acts to keep light out so baby can sleep in a car seat, provides a protective layer so the little one can comfortably sit in a shopping cart, and works great as a nursing cover if the baby gets hungry. Sabrina's motivation for designing it came from her needs as a mother herself. She knew what she needed, but couldn't find it. A self taught seamstress, she took matters into her own hands by experimenting until her vision materialized.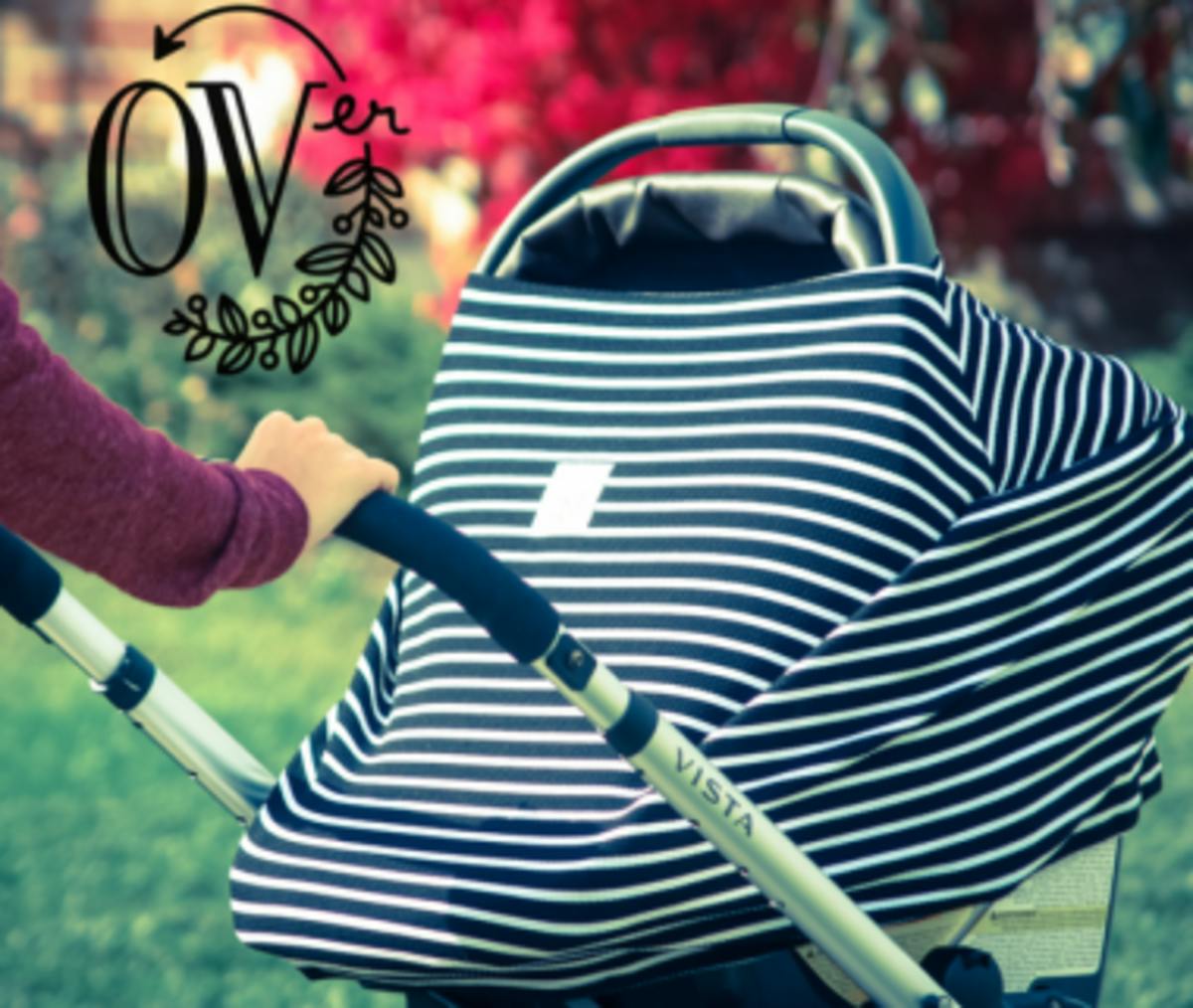 Sabrina loves to make others happy, so when she realized just how useful her new creation was, she decided to start giving it as gifts to her friends and relatives at baby showers. Then some of these moms started inquiring about getting some made so they could give them as gifts as well. When she started getting requests from people to buy them, she knew she was really on to something.
We love to do these spotlights because they offer valuable to many of our customers, particularly those just starting to go into business for themselves. Sabrina gave us some incredibly valuable tips, but the most fascinating and useful had to do with the process of finding a name for her new product and business. This part is harder than many people realize, and it's very easy to either overlook, or over analyze.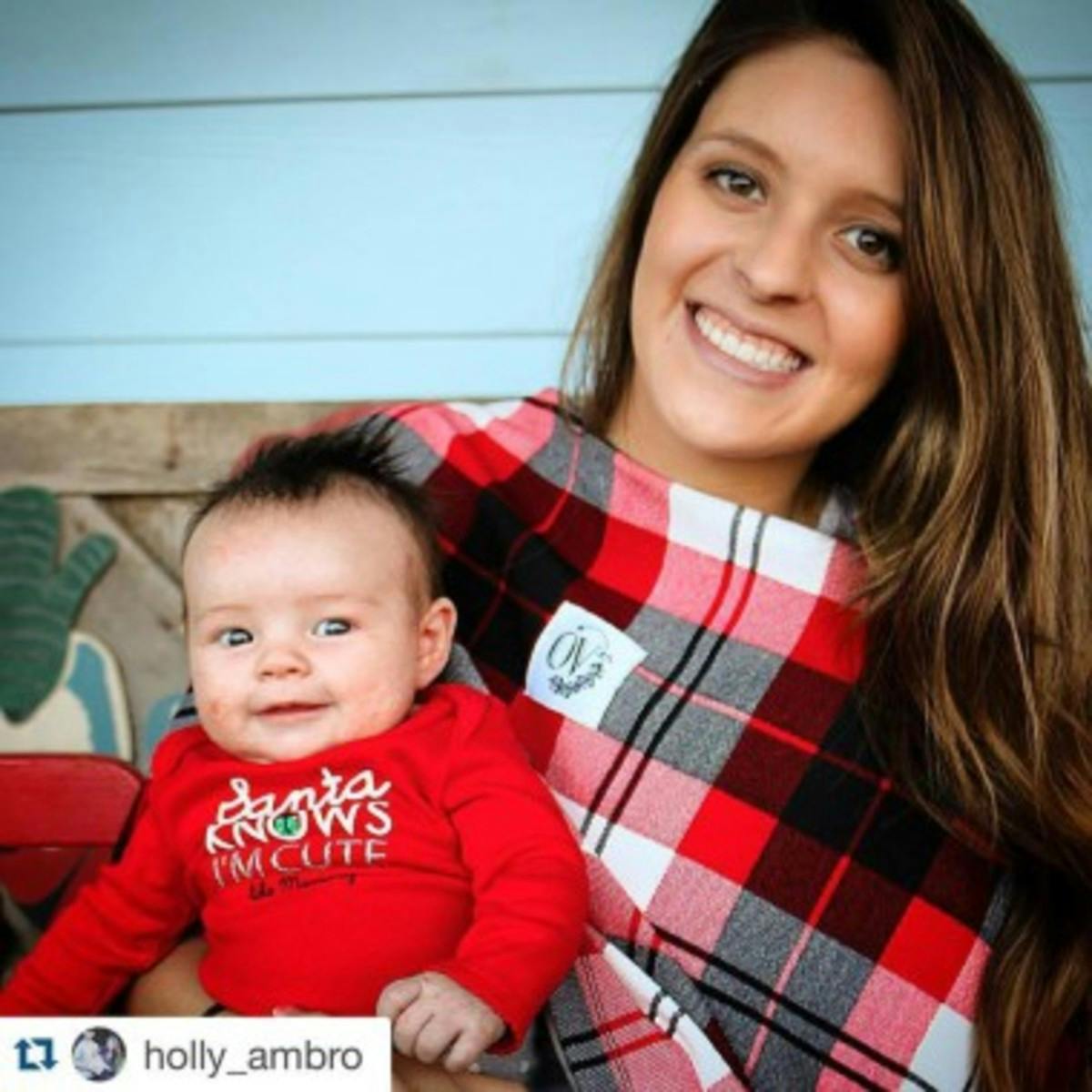 Coming up with the name OVer was a combination of an "A-ha!" moment and careful consideration and planning. From the start, Sabrina knew that she wanted to incorporate something about her two daughters. After all, they are her inspiration. In this case, she never would have recognized how well made and fitted covers could be such lifesavers if her daughters hadn't insisted on pulling everything else she tried to use right off! Her daughters are named Olive and Violet, so Sabrina decided to try to find a word that used some combination of "O" and "V." She noticed that cOVer actually has an "O" and a "V," but didn't like the look or sound. When she removed the "C," it all clicked. As soon as she got home, she drew out the sketch that eventually became her logo.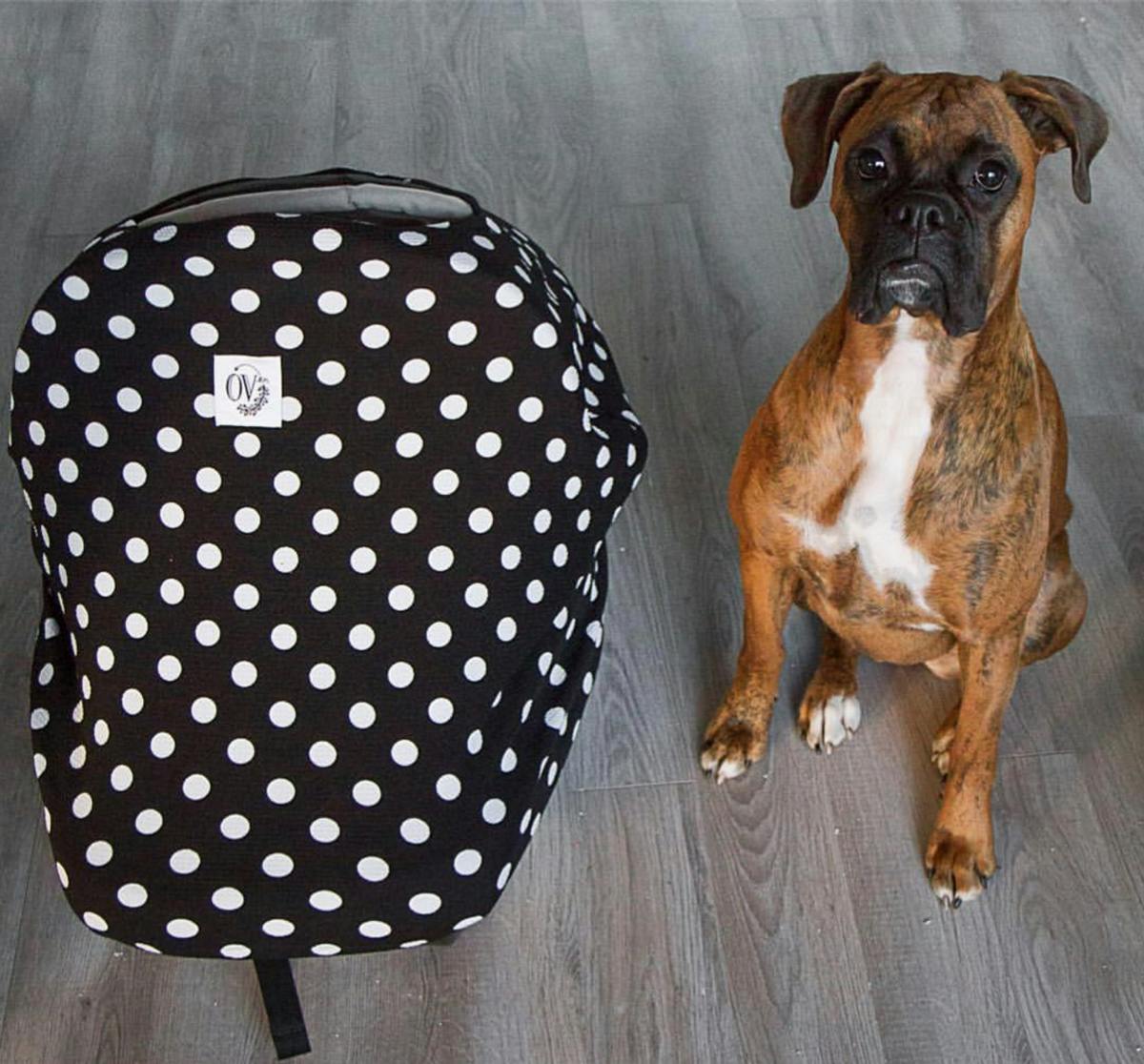 Another piece of Sabrina's story that offers both inspiration and guidance is how she's handled her early burst of success. 3 and a half months in, she's already had to add 4 seamstresses to her team to be able to keep up with demand. But she's dead set on providing only the best customer service, something you can in. To Sabrina, her biggest motivation is having the opportunity to give moms just a little bit of extra help.
The truly amazing and exciting thing for us is that Sabrina is just getting started! Hop over to her online shop, or check out her Instagram or Facebook to stay on top of her progress. We're so happy that she has chosen to use our personalized sewing labels, and we can't wait to watch Sabrina and the OVer Company continue to take off and soar!