David and Goliath, Rocky and Apollo Creed, pretty much any sports movie hero and their opponent. There are underdogs and there are imposing giants. There's the scrappy person just trying to keep their foothold, and then there is the institution with its feet planted squarely in the ground beneath them.
Or, more succinctly: we want to talk about independent retailers! We know them, we love them, many of our customers are them. They're great. There's even an entire month devoted to them. But, it's a lot of hard work with a lot of obstacles and competition. Not that all of you reading this aren't used to some hard work. We know the pains of creating that first (near-) perfectly tailored pair of trousers, the hours and days and weeks that go into knitting that sweater, the effort that goes into setting up that perfectly organized craft room.
Crafters are inherently hard workers. Crafting is fun, and it's work, and sometimes it's even a little heartbreaking, like when you have to unravel that whole sleeve because you miscounted a row. The heart that goes into crafting is the same kind of heart that's required by many of our customers who are independent retailers themselves. Whether it's an Etsy shop, a local flea market, a brick and mortar store, an online brand, or you're wondering how to make money off a clothing line: the key factors are product, customers, and community. We want to celebrate independent retailers by sharing some tips on how to boost your business and build brand loyalty.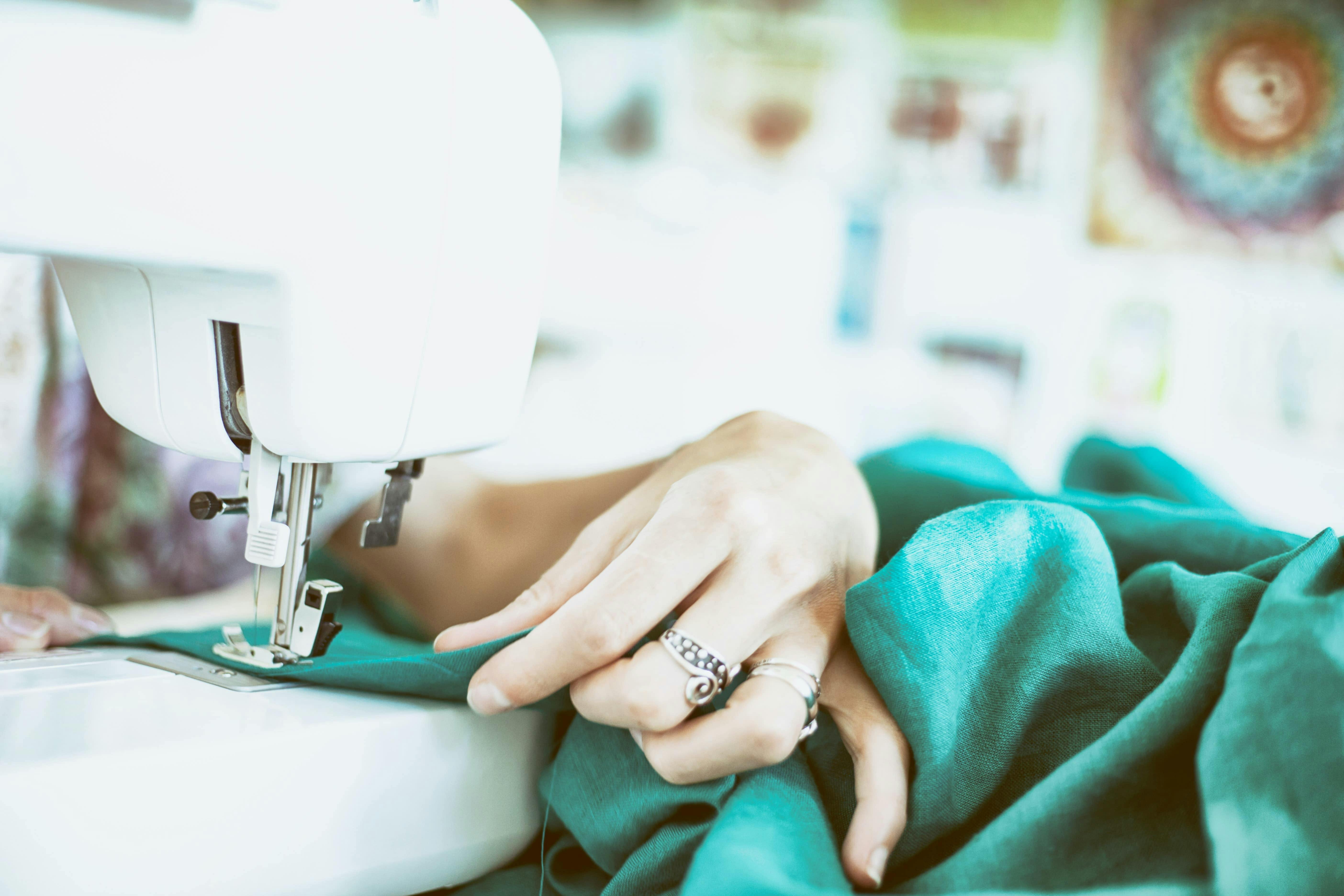 Products
Create great products
There's a lot of competition, especially from brands that are able to mass-produce and take advantage of fast fashion merchandising. The most important thing in creating an independent retail brand that people will seek out and come back to again and again is creating a product that is worthwhile.
Offer Some Variety
It's important to have those staples that you do really well, but you also want to introduce new products and offerings in order to keep customers interested and coming back for more. 
Create Urgency
If there's anything we learn from holiday sales, Black Friday, and sneaker drops, it's that people respond to urgency. Offer limited-time products, create flash sales, offer special bonus gifts until supply runs out. That extra fabric remnant that you have leftover that is too small to make a product, maybe it can be used to create a batch of small keepsake gifts that you can offer with every purchase while supply lasts. Don't use this urgency idea for your business all the time. You don't want to give your customers whiplash, but you do want to give them the opportunity to get some added value while it lasts.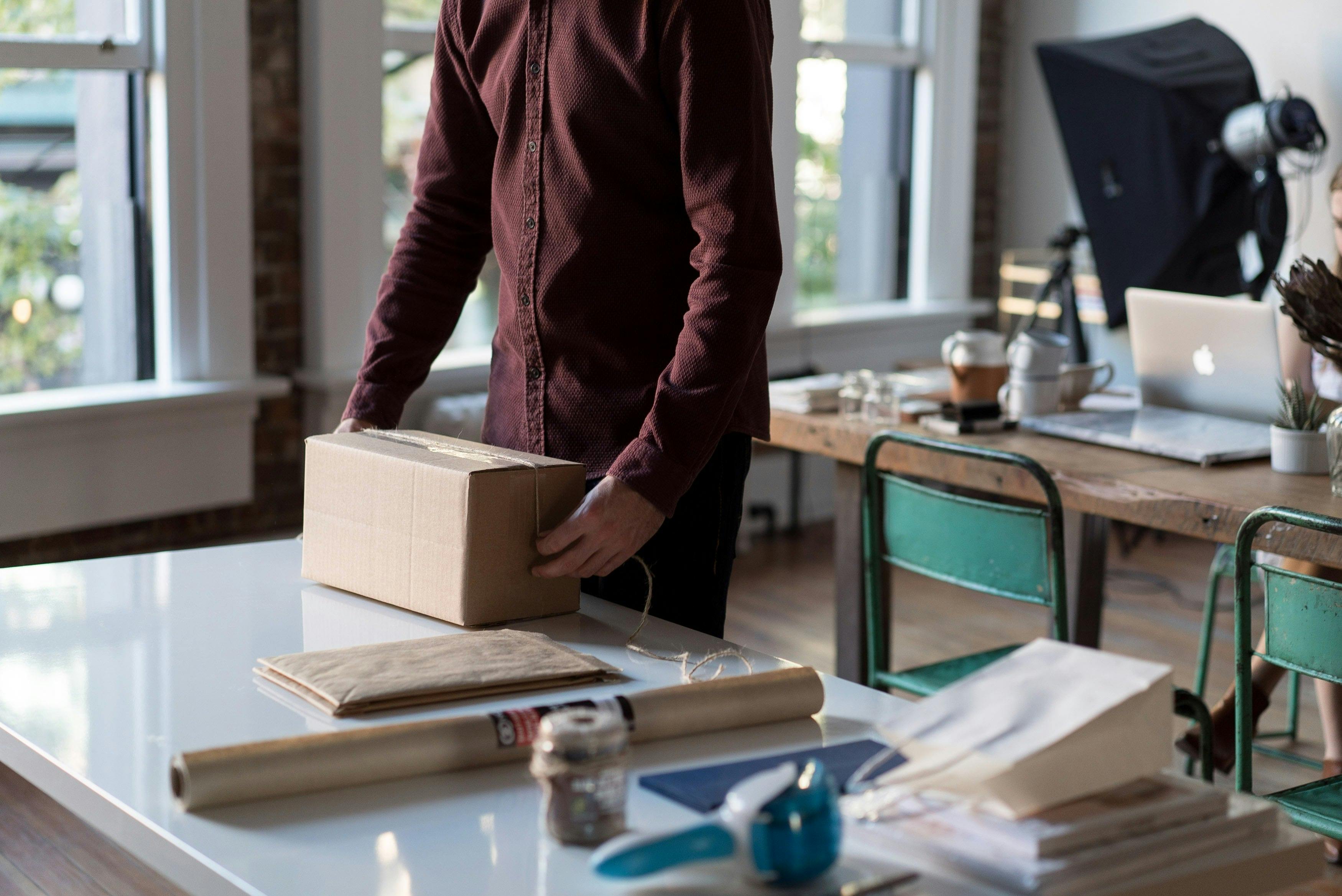 Customers
Check-in with your customers
The greatest resource you have is your customers. Ask what you're doing well. Ask where you can be doing better. Find out what products they'd love to see. Ask them which of your existing products could be improved. Not only will this help you create an even better product offering, but it will also let your customers know that you care about what they think and that you hear them. At Dutch Label Shop, we like to practice what we preach, so feel free to use our most recent feedback survey as a jumping-off point for crafting your own.
Make it an experience
Differentiate yourself from the behemoths by creating a one-of-a-kind feel and experience for your customers that they can't get anywhere else. It doesn't matter if it's that beautifully wrapped item with the handwritten note that you send out to your Etsy customers, the quick remedy to a customer complaint using your own authentic personality, or the free tea you offer at your shop to create a more relaxing atmosphere. What matters is that it's authentic to you and your brand, that it makes your customers feel appreciated, and that it offers an experience that's unique to your business. A unique customer experience can be the thing that brings people back to your business and makes them evangelists who will tell their friends to check you out, too.
Offer an added value
This is yet another point about differentiation. Learn what other brands are offering, or not offering, and figure out a way to make yourself different and address a need in your customer base. Find an added value that will improve your customer experience. This is where things like customer feedback can be vital, and of course do your own research, too. While not everyone can offer free 2-day shipping like some other large retailers, there are added values that are difficult for large companies to scale but perfect for small independent retailers. Maybe you can offer a free consultation with potential customers, allow for alterations, send a small gift with purchases. You know your capabilities, your budget, and your time constraints: offer what you can where you can to add value, but do it within reason.
Add Your Own Flair
Properly branding and packaging your products is the cherry on top of the customer experience sundae. Add your own flair and thoughtfulness to your products so when customers look at their purchase they'll be reminded of your business and return again. It can be something like beautiful packaging if you're shipping the product. Adding a hang tag makes browsing easier if you're in a physical location, and a well-made hang tag can be a work of art all on its own. Even if you're shipping your creations, a hang tag can provide that moment of joy when unwrapping a package. A more permanent reminder of your brand and a great way to add even more of your personality to your creations is with a custom label. Think of it as adding a signature to a work of art. And whenever someone picks up your product, they'll see that signature and remember to check out what else you have in stock!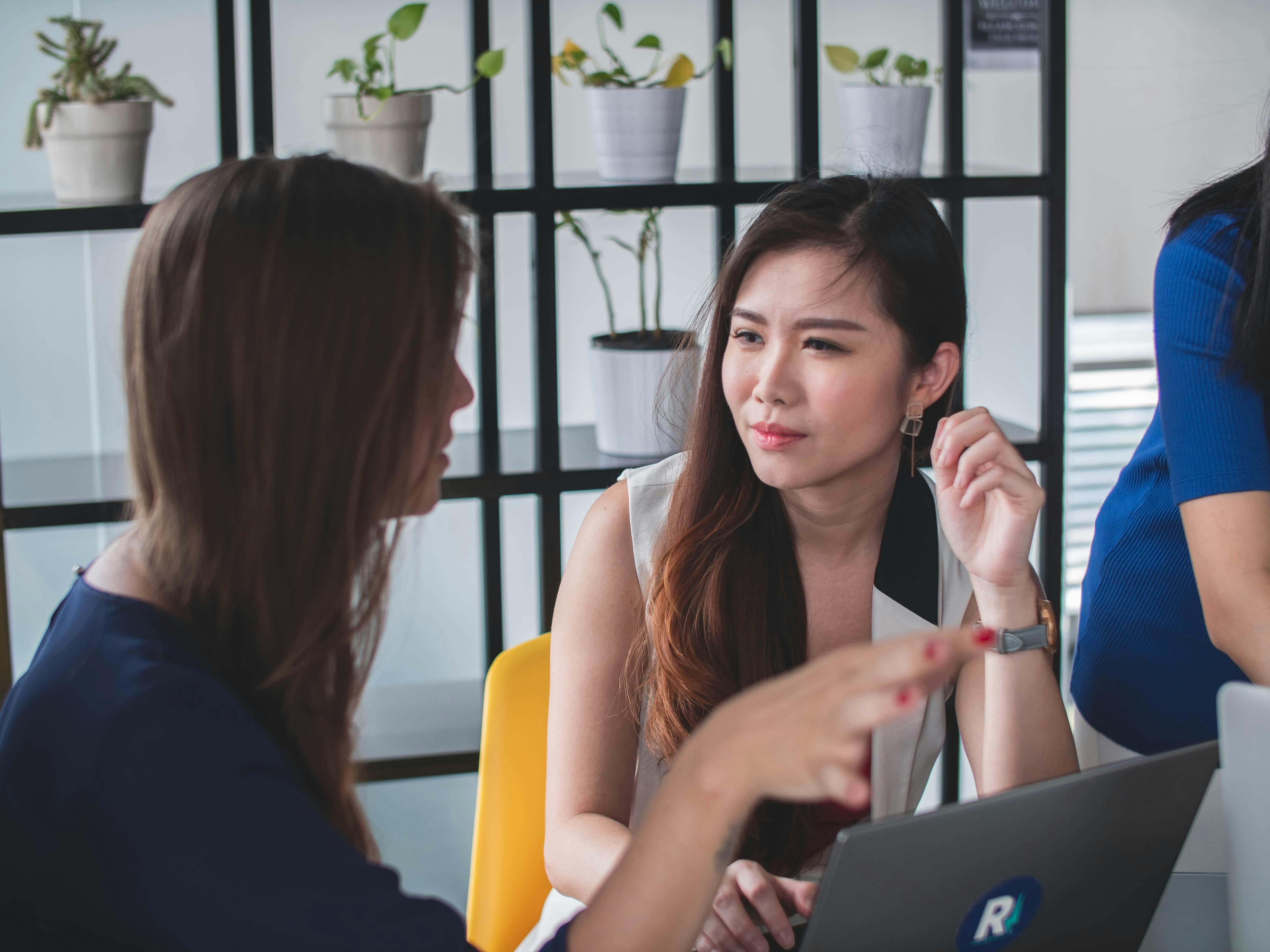 Community
Get Involved
Volunteer with a local organization, donate to an organization in need, offer a percentage of profits for a short period or permanently. If you have a physical space, you can offer it to a knitting circle or a sewing club once a month. If you have a virtual space, create an online version of those kinds of clubs. Make people feel connected with what you do in terms of your business and in terms of how your business is benefiting the community overall.
Show What You Know
You're a crafter and you do it well, or else you wouldn't be putting your mark on your creations with labels. There are people out there who would love to know how to do what you do. By offering tutorials, classes, lessons, and how-to videos, you can not only provide a service to your community and customers, but you can also get your brand's name out there and get people to visit your store, whether physically or virtually. Not only that, but you're also showing people just how much of an expert you are in your field, too.
Become a Member
Join a professional networking group or community. Learn from others who are doing what you're doing. Share resources that can help you grow your business. It might be a LinkedIn group, a local chamber of commerce, a Facebook group, or something unique to your industry. Yes, some of these people might be the competition, but they also understand what you're doing, the highs and the lows, better than almost anyone else you know.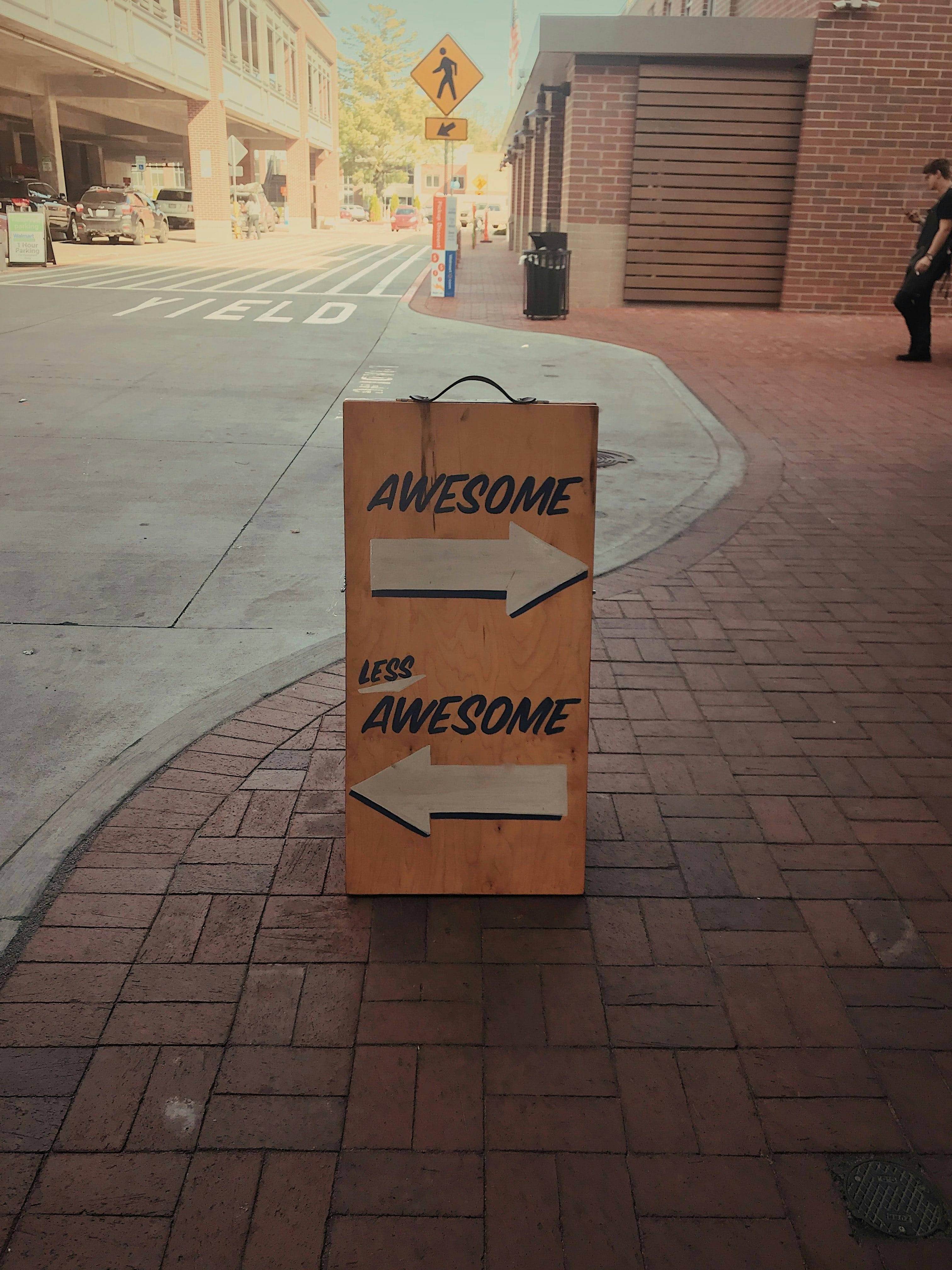 Long story short, if you want to be a successful brand you need to create a quality product, keep your customers top of mind, and find ways to get your brand out there outside of the confines of your business. No one knows your business like you do. Bring the same level of creativity, care, and authenticity to your business as you do to the things you create, and the rest will follow.
If you're an independent retailer and you'd like us to share your brand, mention us on social media and use the hashtag #MakingMyBusinessMark and let's start a conversation.
Further Reading