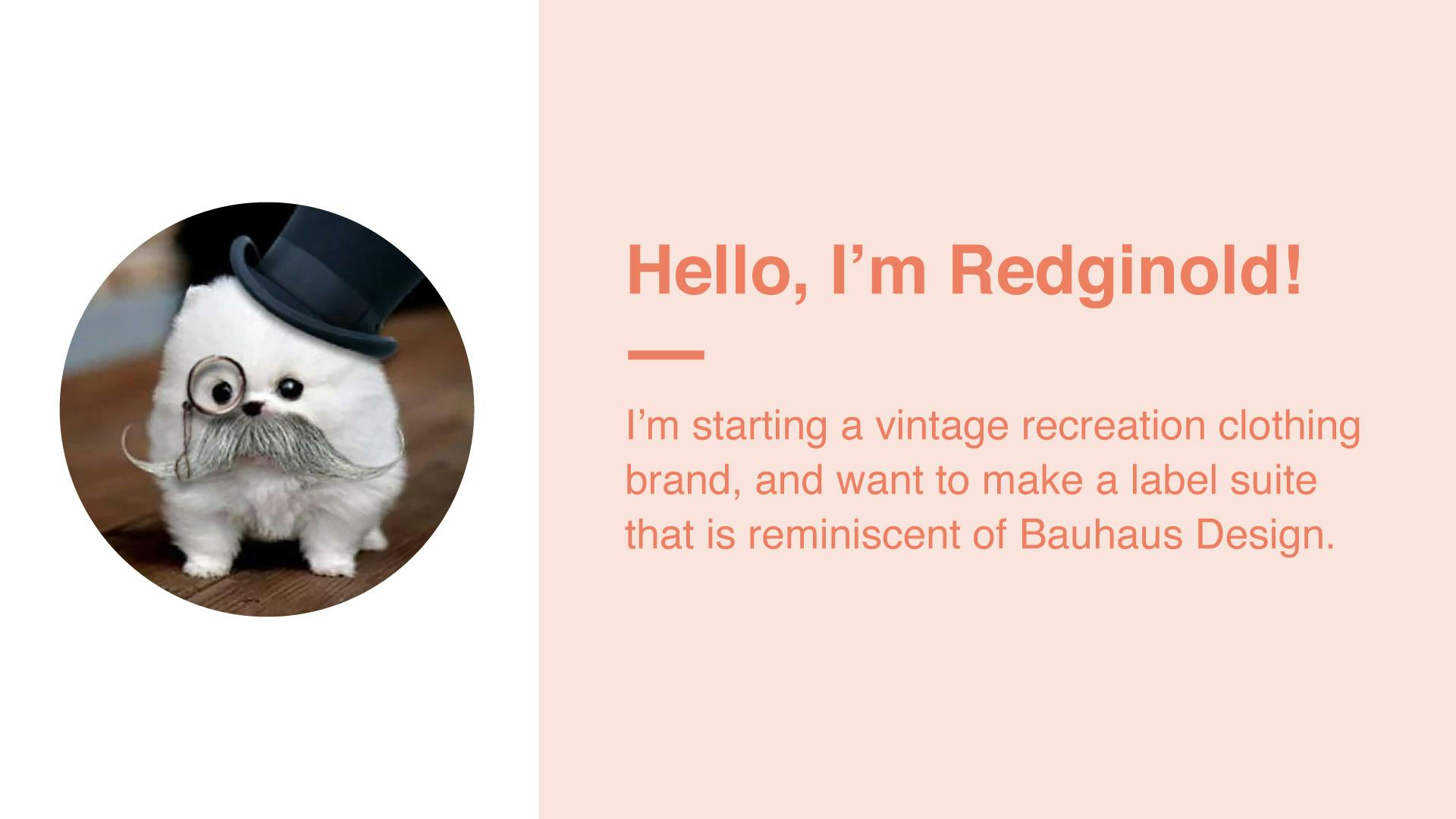 Whether you're a one-person Etsy business, a huge team of app developers, or perhaps even a tiny white dog named Redginold - it's crucial that you know what your brand's voice and aesthetic is. Today, we are going to dive into the process of creating a brand, and what the first steps are to help conceptualize and turn your ideas into reality!
Redginold the dog has graciously volunteered to show us how he began his process creating his brand. He is starting a vintage recreation clothing brand, and wants to make a label suite that will represent his craft well.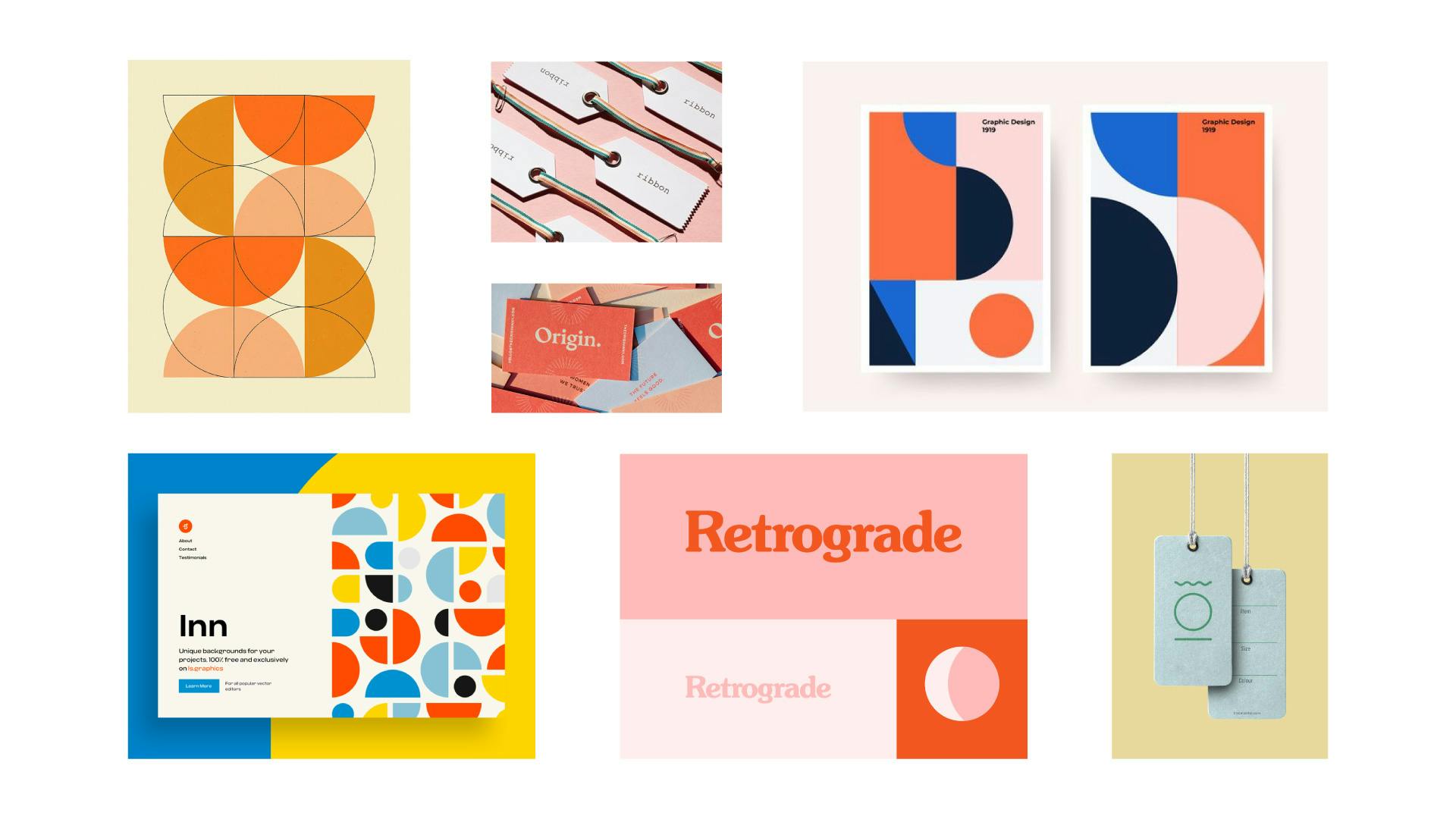 For starters, Redginold will create a moodboard that consists of imagery, design, colors, and everything in between. A great place to do this, you ask? Pinterest, of course! This is a great place to start finding things that you think will embody your brand. Look for logos, illustrations, badges, and any graphics that you find inspirational.
After that, a brand will take this initial research and begin working on essentials like a logo, brand guidelines, etc. This will all define how your brand looks and feels, and what audience it's marketed towards. You can look up professional brand guides to get an idea of what they can look like. There are some crazy huge ones out there, but there are also simple 1-page ones too.
Redginold already has a logo and brand assets - he has decided that his brand will be reminiscent of Bauhaus design to appeal to vintage enthusiasts, and he wants to utilize bright colors that are fun and engaging to a younger audience.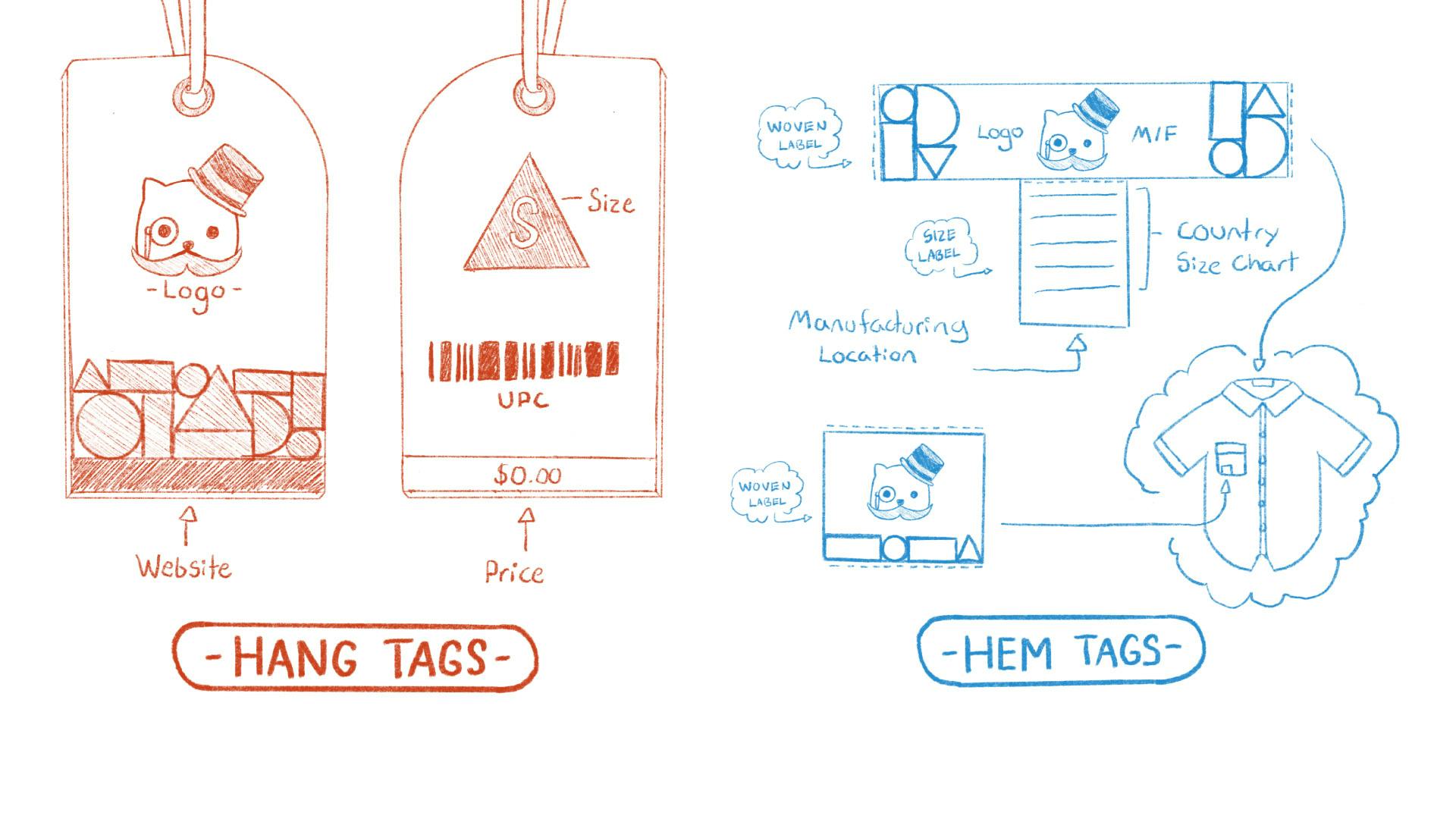 Since Redginold has his brand essentials ready to go, he's going to dive into what he wants the labels to look like! He'll start by making some rough sketches of what labels he's interested in, making sure to showcase his logo, and utilizing engaging patterns that translate easily no matter where they're used. Then Redginold will begin taking his sketches into a program where he can officially design them and BOOM - he's on his first steps towards his brand becoming reality!
This all of course was a fun easy way to understand the basics of starting your brand, but realistically your brand is whatever you make it. Whether you're designing a woven label for your yoga mat business, hang tags for your custom streetwear, or size labels, branding tells the story of you and your business. People often don't realize that a brand defines not just a business, but people. When we go on social media (or even dating apps) the way you describe yourself, the pictures you use, and the music you listen to is your brand. You ARE your brand, big or small - so embrace it, and get creative!