Ever wonder what clothing labels looked like back in the day? Well, I have some good news for you, I'm sharing some of my absolute favorite labels and hang tag finds from the last century and today. From funky and retro, to classic and timeless. They say you draw inspiration from the past, so I hope some of these memorable numbers will give you some insight into whatever project you're currently working on!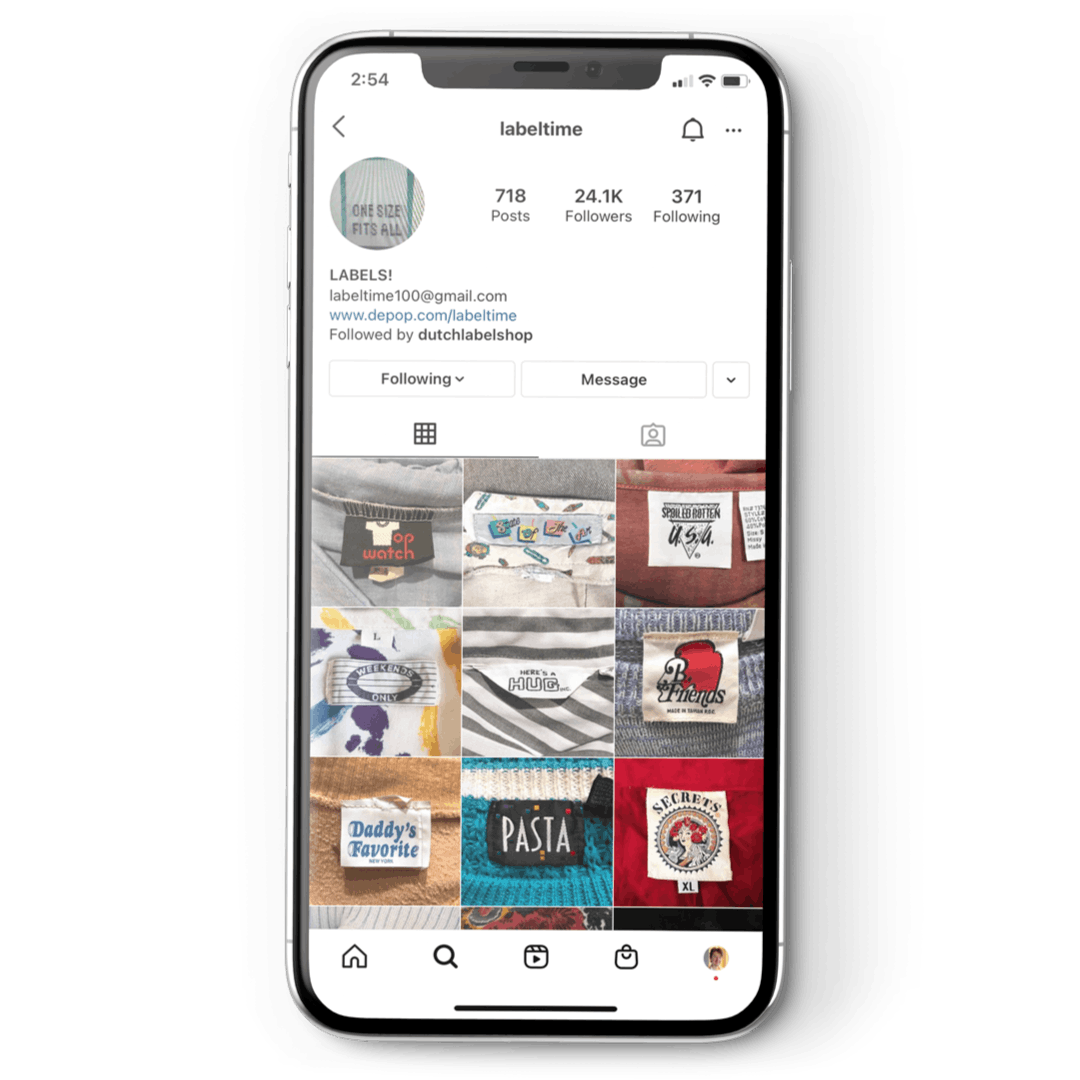 There are some amazing archival resources out there that have an endless variety of retro label designs. One of my favorites is @labeltime on Instagram, curated by Dana Cohen. This feed is not only full of quirky and random label curiosities, but it has some of the most oddly satisfying label designs I've ever seen.
I am absolutely in love with the 80s feel of the "New Directions" label, and the bold type paired with the elegant cursive in "Just Buddy" has me feeling some type of way for sure. A lot of these labels are super bright and eye catching, but I also dig the more subtle labels like "Private Party" and "Très Gay." Not only are their brand names immaculate, but they have just a twinge of sass and class that let the garment speak for itself.
(Also hot cashews - need I say more)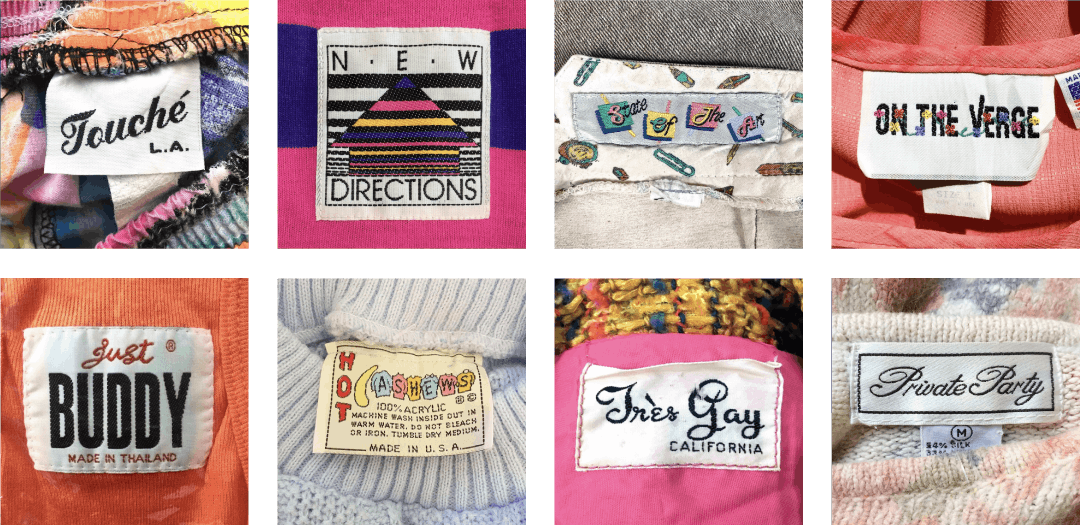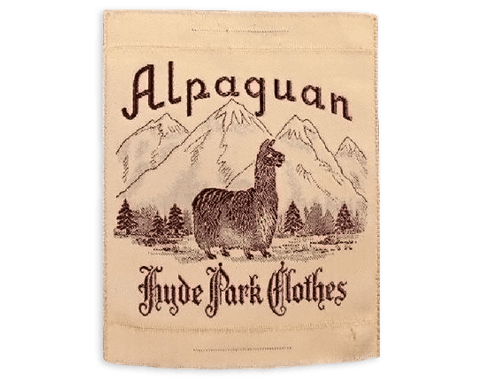 Another great place I've been finding more historic labels is the app where all things aesthetically pleasing go: Ms. Pinterest. I found a board full of vintage and historic labels curated by Chive, and they're so beautiful I might cry. (They say not to cry over spilt milk, though, so I guess I shouldn't cry over labels either.) This board is jam packed with a variety styles. There's groovy 60s & 70s labels, international sewing labels from all over the world, and even labels from the wild west of the early 20th century. I cannot stress how gorgeous these designs are! I like to think labels are signatures for garments, and it's wonderful we are able to appreciate the history and beauty behind so many of these today. And they're a great inspiration for when you're creating your own sewing labels, too!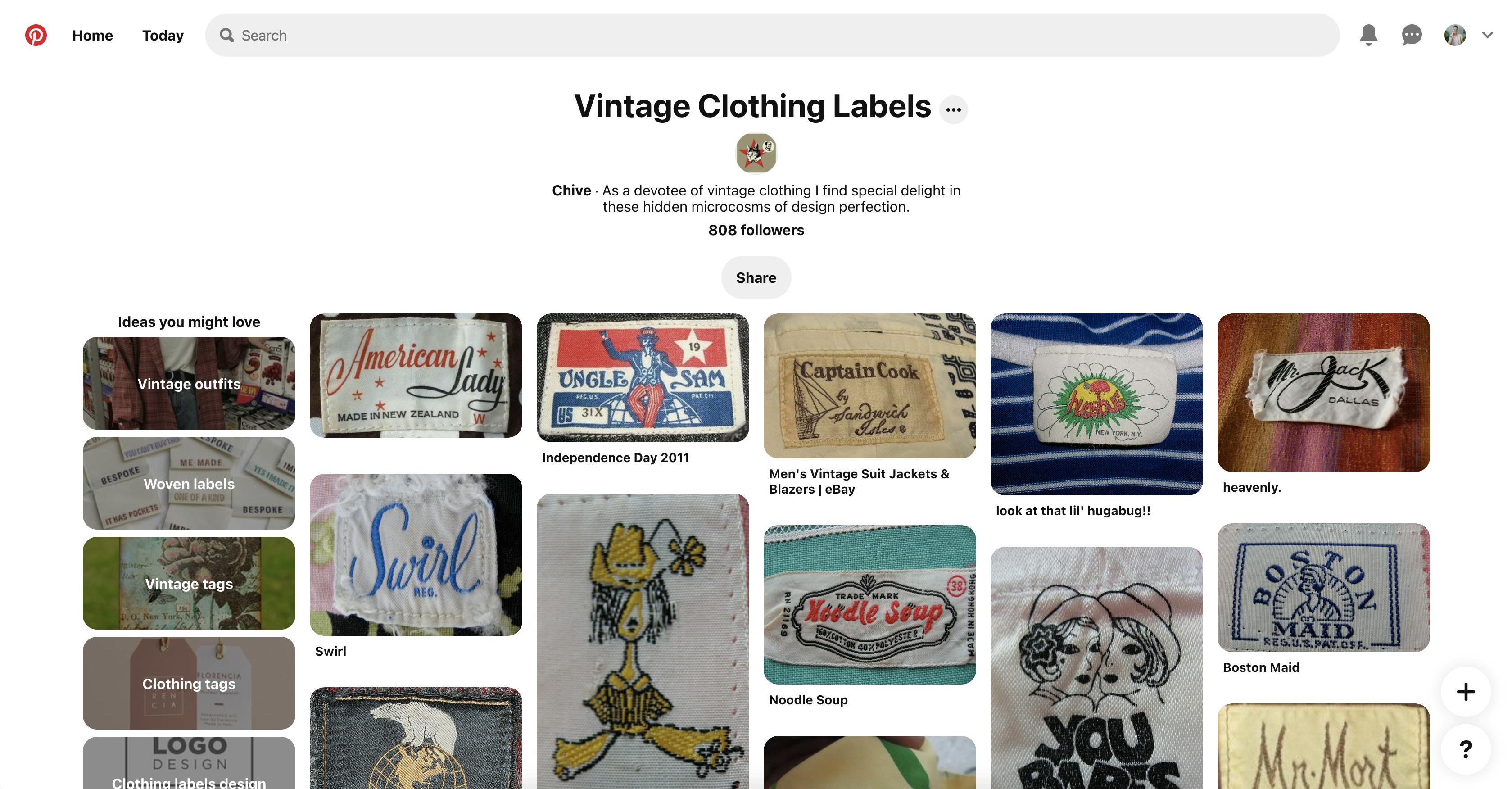 One last place I've found some curious labels and tags was on a tucked away website called "Eatons & Simpsons: The Museum." It's curated by Lytton Brown. This curious website has archived a variety of products from the 50s - 90s, and is super interesting to scroll through. Not only are there woven labels, clearance labels, and hang tags, but there's also untouched products still in their packaging. My favorite one is definitely the random baby oil, or in French, "Huile de bébé." I think it's so cool someone took the time to preserve a piece of history that other people might have disregarded. Now we can appreciate that clean Simpsons logo on a woven label, today. They just don't design em' like they used to. And hey, maybe we'll be reflecting on your own woven labels the same way twenty years down the line!