With the exponential rise in fast fashion over the past 30 years, textile waste is now a major contributor to landfills around the world. According to the US Environmental Protection Agency (EPA), textile waste currently occupies approximately 5% of landfills, and this number is only growing. In the space of 10 years (between 1999-2009), the amount of textile waste increased by a whopping 40% – attributed to the rise in cheap, low-quality clothing we are now drowning in.
Though the solution seems well beyond our means as individuals, there are still small changes we can make to lessen the impact our shopping habits have on the environment. From recycling an old pair of leggings to adding some cool patches to a holey pair of jeans, the goal of buying less and keeping any old textiles out of the regular trash will only help.
Below are a few ideas about what to do with the items in your wardrobe you no longer want. Feel free to let us know what you do with your textile waste in the comments or @ us on Instagram. We would love to hear!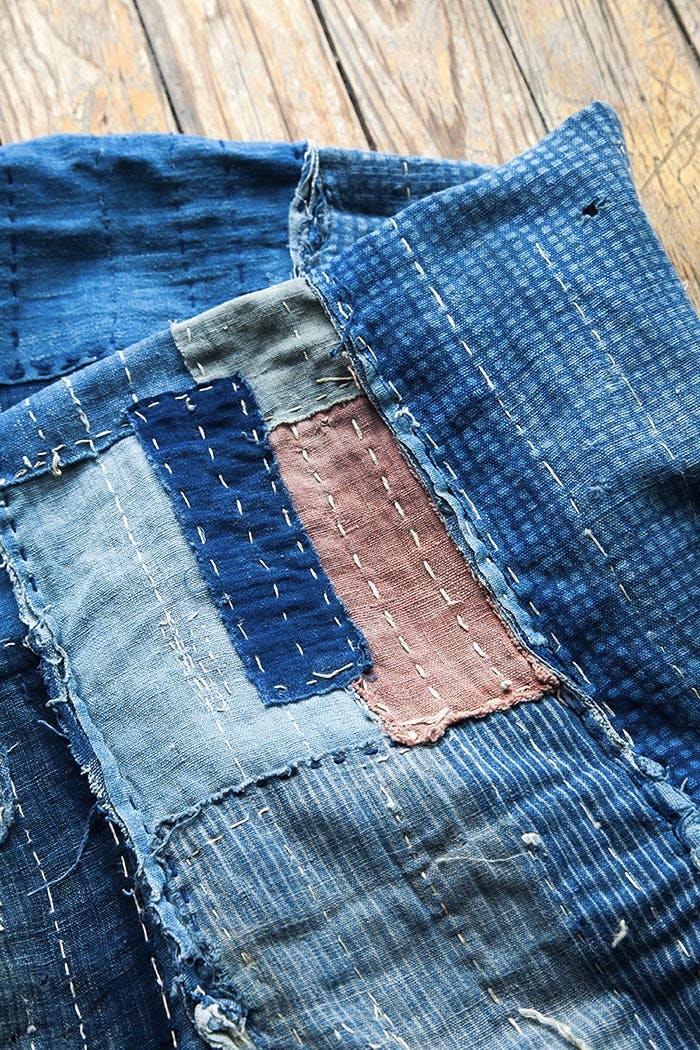 Image courtesy of Jessica Marquez
Repairing & Upcycling Clothes
Before taking any clothing out of your wardrobe, take a look at it in a different light. Can this item be repaired instead? Is it an old favorite that has seen some better days? Perhaps it is a shape you no longer like? Repairing and DIY upcycling can take time, but they offer a chance to customize items in a way that suits your style. You could shorten the hem of a dress to make a top or go the other way and cut the top of a dress off and make it into a skirt with the addition of an elastic band. Holey knitwear can easily be repaired by learning a couple of specialty stitches, and it only adds to the charm of a chunky knitted sweater. For denim, take inspiration from the Japanese method of repairing called sashiko. It is a mending technique where rows of visible stitches are used to repair problem areas. Design Sponge has a great introduction into this technique if you are interested in finding out more. Upcycled pieces are a special way to express creativity and individuality, so don't forget to add a custom label to yours!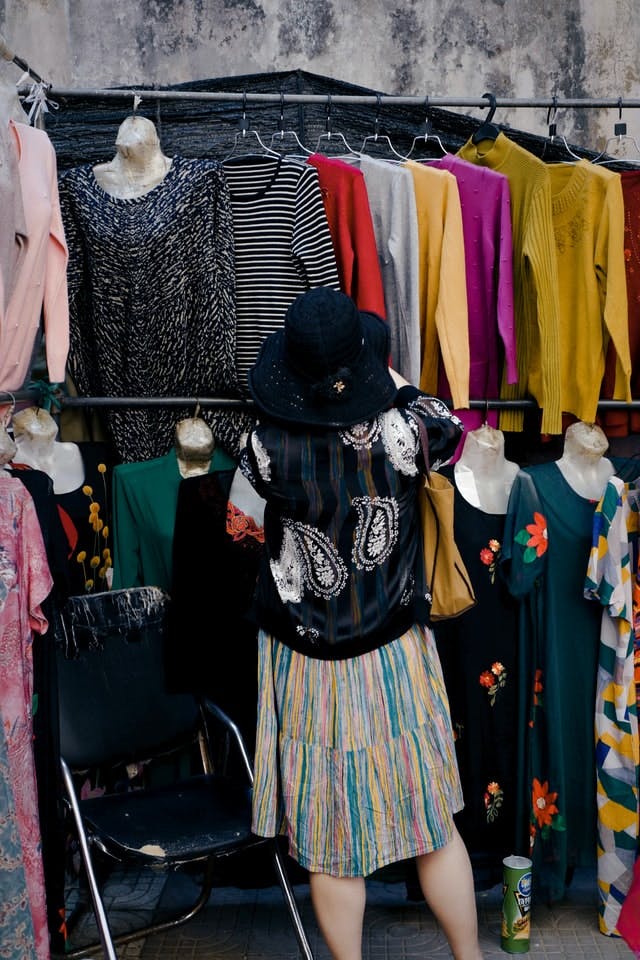 Donations & Clothing Swaps
Donating or participating in a clothing swap is a great way to ensure quality items get a second life. Charities like The Red Cross, Hospice, and Goodwill all accept clothing donations in their stores, where they sell second-hand clothing to help fund community initiatives. If you have a lot of clothing to get rid of, you could look to organize a clothing swap with your local community. Often done between friends, neighbors, and even work colleagues, you can refresh your wardrobe and have a little party at the same time.
Re-Selling Clothing
If you have some valuable items in your wardrobe, give re-selling a go! You could try online with websites like eBay, The Real Real, or particular buy/sell Facebook groups. If you don't want to deal with photographing and uploading items, look around your neighbourhood for consignment stores that will sell on behalf. Buying and selling secondhand clothing is one of the most sustainable options for the clothing industry. Just by selling your items, you are helping to contribute to a circular economy, where someone is choosing to buy your item over something brand new.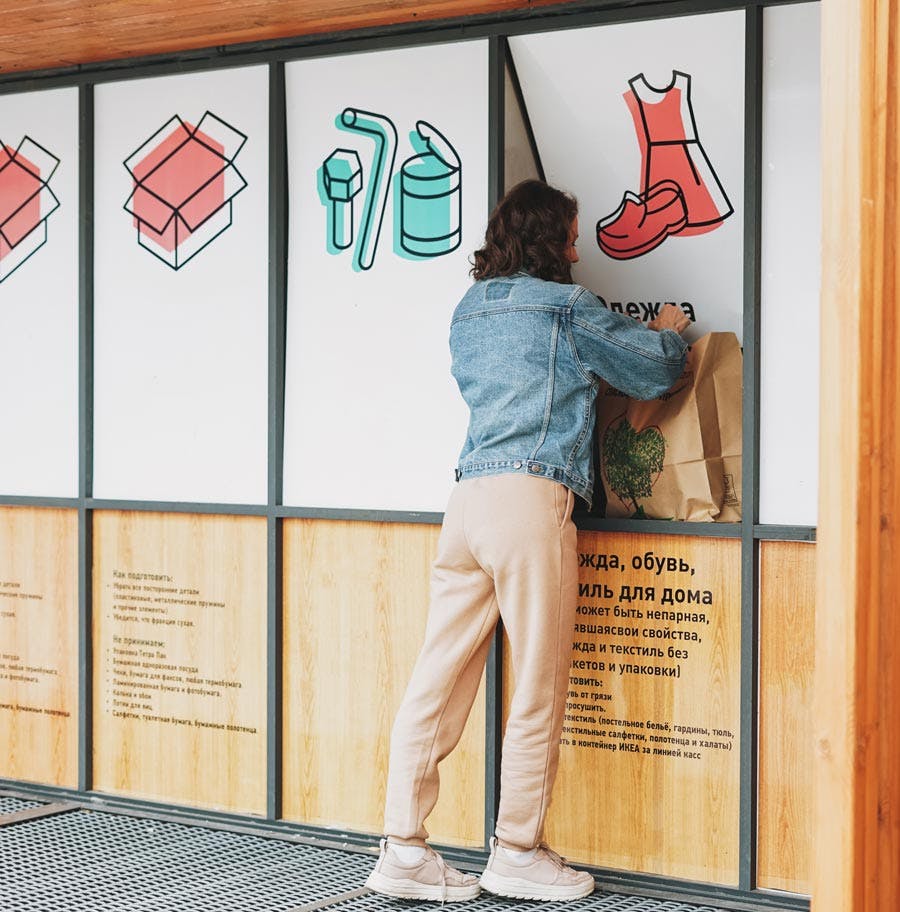 Recycling Clothing
Some items are just beyond repair, so before tossing them in your home bin consider recycling. You could choose a DIY recycling option such as tote bags, rags, or reusable makeup wipes, or instead, look into industrial textile recycling in your area. Advancements in textile recycling technologies make it possible for around 95% of textiles to be recycled back into raw fibers. These recycled fibers can then be made into new items, replacing the need for only virgin fibers. Many stores now offer their locations as a drop-off point for collecting textiles. Levis, The North Face, and H&M, all have the option to bring in old clothing to recycle, even when it is a different brand. And if you can't find a store to recycle your old clothes at, a clothing bin is still a good option for many areas. They will sort the clothing to be donated or recycled.