When we think of wool, our first thought might be knitting and crocheting. Besides all those things you can do with a ball of yarn, wool is a versatile fabric that can be used for your next sewing project, given you approach it the right way.
We've curated the eight best tips for sewing with wool to help you with your next big project!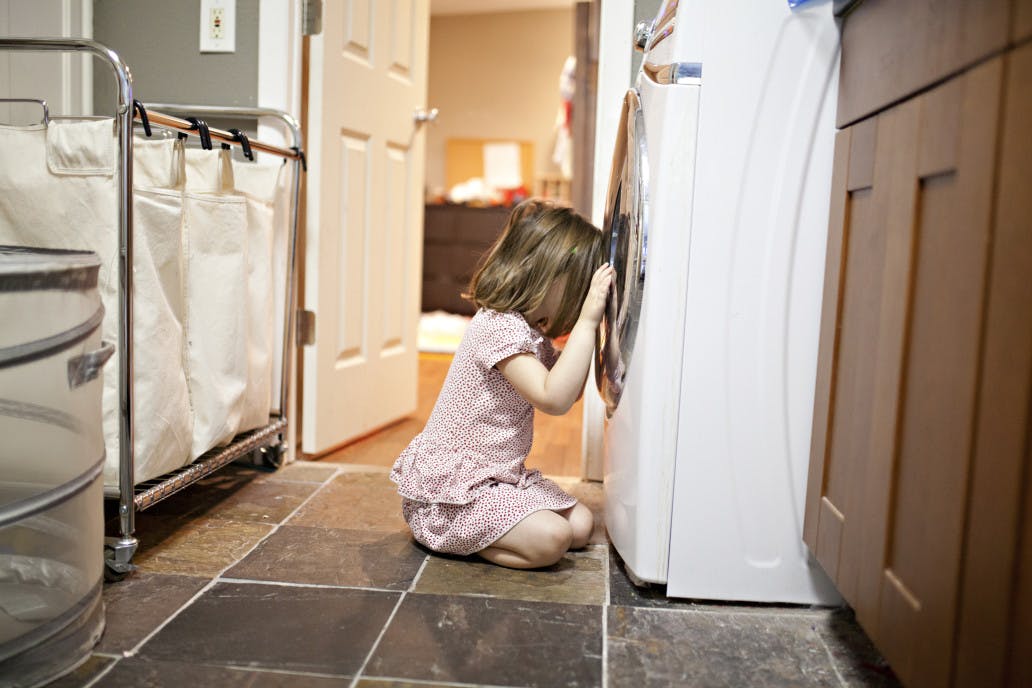 Preshrink Your Wool
If you want to sew with wool, it's important to treat the fabric appropriately before starting your project. Preshrink your wool fabric before cutting and sewing. Wash or dry clean as per care instructions and press/iron too. Any heat will cause it to shrink. This will help ensure that your wool has the right amount of stretch and fit for whatever sewing project you're tackling.
Choose The Right Pattern
When you're trying to figure out how to sew wool, it's all about finding the right pattern for the right material. Choose a pattern that is designed to be made with wool - wool doesn't only have to be bulky, you can make trousers, skirts, and dresses with finer wool fabrics. You can also find some great patterns for wool coats as well, and take advantage of some nifty wool lining techniques while you're at it.
Properly Cut Wool Fabric
Wool is a thicker fabric, so when cutting wool fabric you'll want to make sure to use sharp scissors. If possible, for cutting straight edges in wool fabric a rotary cutter and cutting matt is ideal, in order to cut more accurately and cleanly.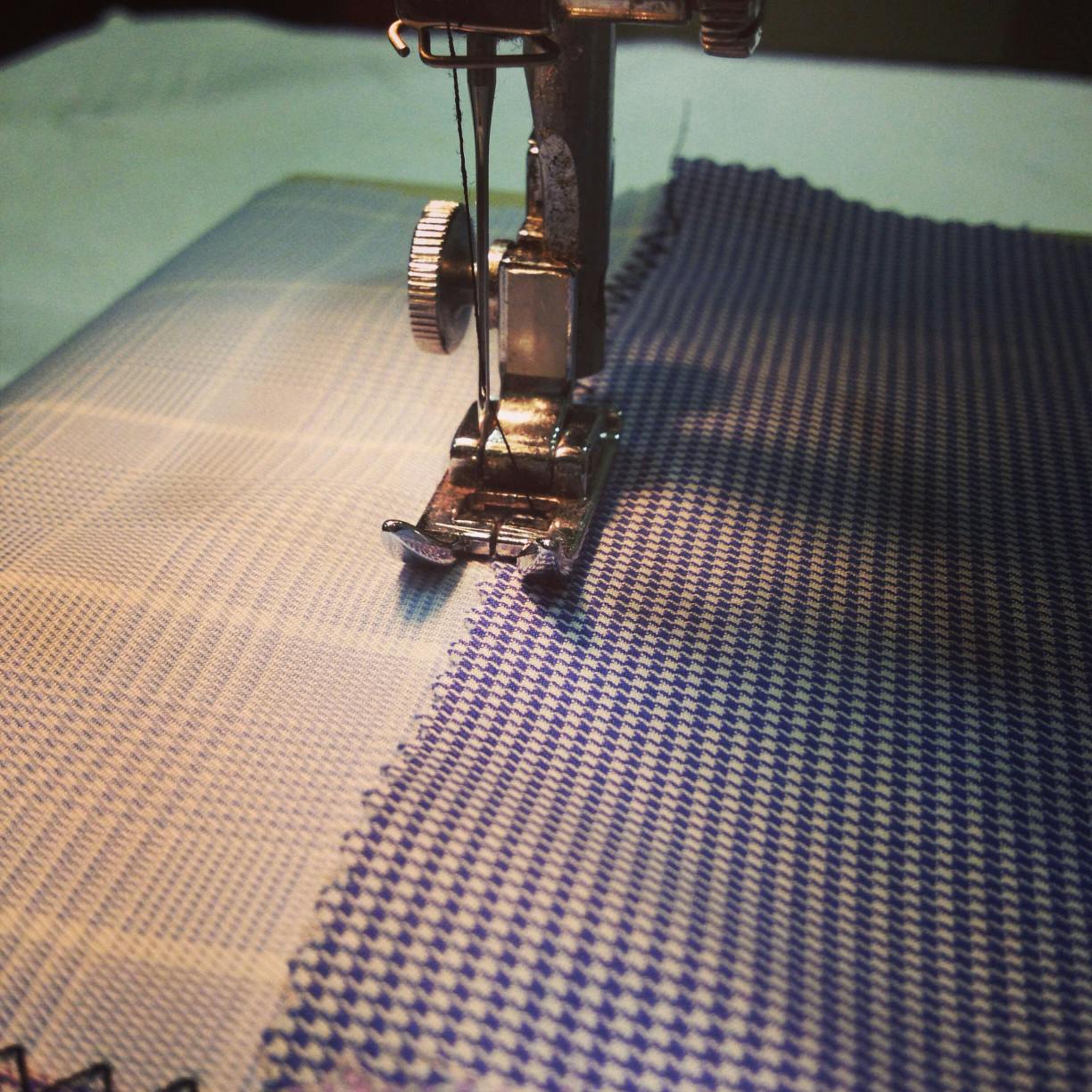 Test Your Machine
Before starting your wool sewing project, test your sewing machine tension on scraps. Wool comes in many different weights and especially bulky weights such as boiled, felted, and boucle wools will need the tension adjusted to accommodate for the extra bulk.
Use the Right Needles
An important part of the process when working with wool is finding the best needle for sewing wool. Because wool is usually bulkier, you want to make sure that you use a heavy ballpoint needle. When testing your machine, you're not only testing the tension but also making sure that you have the right needle to sew with wool.
Give a Professional Finish
When sewing with wool, there are some things you can do to give your project a more polished, clean, and professional look. If you are using heavyweight wool, remove excess bulk from seams while sewing so they sit flat and smooth. No matter the weight of your wool, use bias binding to finish the raw edges of your seams. It looks professional and keeps seams from becoming too bulky.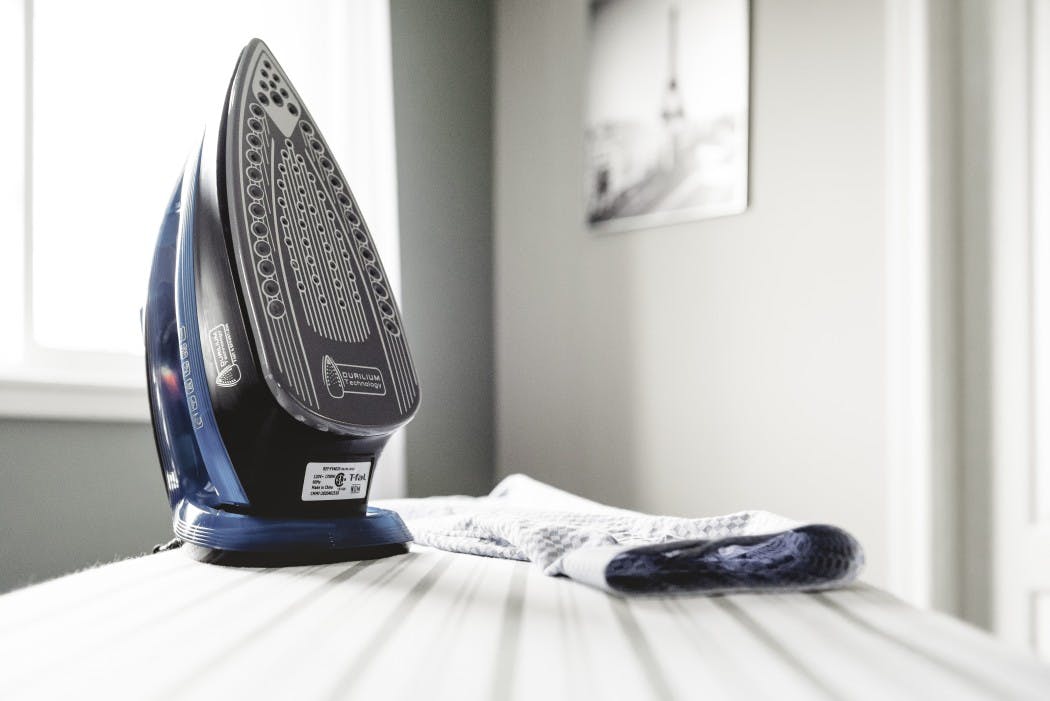 Washing Your Wool
Make sure to take note of the proper laundering and care instructions for your wool project. In general, the best practice for washing wool is to wash the item inside-out using delicate or hand-wash cycle settings on your washing machine. You will also want to use cold water. It is not recommended to use your dryer for the drying cycle. Instead either lay flat and reshape to dry or hang dry. To safeguard your wool sewing projects against shrinkage, add a care label to your finished garment so it will always be washed and cared for correctly.
Ironing Your Wool
If you want to give your wool sewing project an extra finishing touch and get rid of pesky wrinkles, you'll probably want to reach for your iron. Be careful when ironing your wool garments. Iron wool carefully, and test iron first with a scrap. Wool is a natural fiber and can easily burn under an iron, leaving shiny imprints of the underside of the iron if too hot.
Do you have tips for sewing with wool? Let us know in the comments or join the conversation on Instagram, Facebook, or Twitter.