When spring and summer roll around, so does the potential for different sewing projects. Outdoor homewares, waterproof mats and bags, and bright, fun, and airy fabrics all feature heavily in our summer sewing projects. With hot days and humid weather, you probably don't want to be bogged down with complicated, fiddly sewing projects, or surrounded by itchy woollen fabrics. But there are still things to get excited about. Summer gives us longer daylight hours, and sewing is a great way to escape the sun for the (hopefully) cooler indoors.
Read on for fun summer sewing projects that you can take on holiday, to the beach, or just to relax outdoors.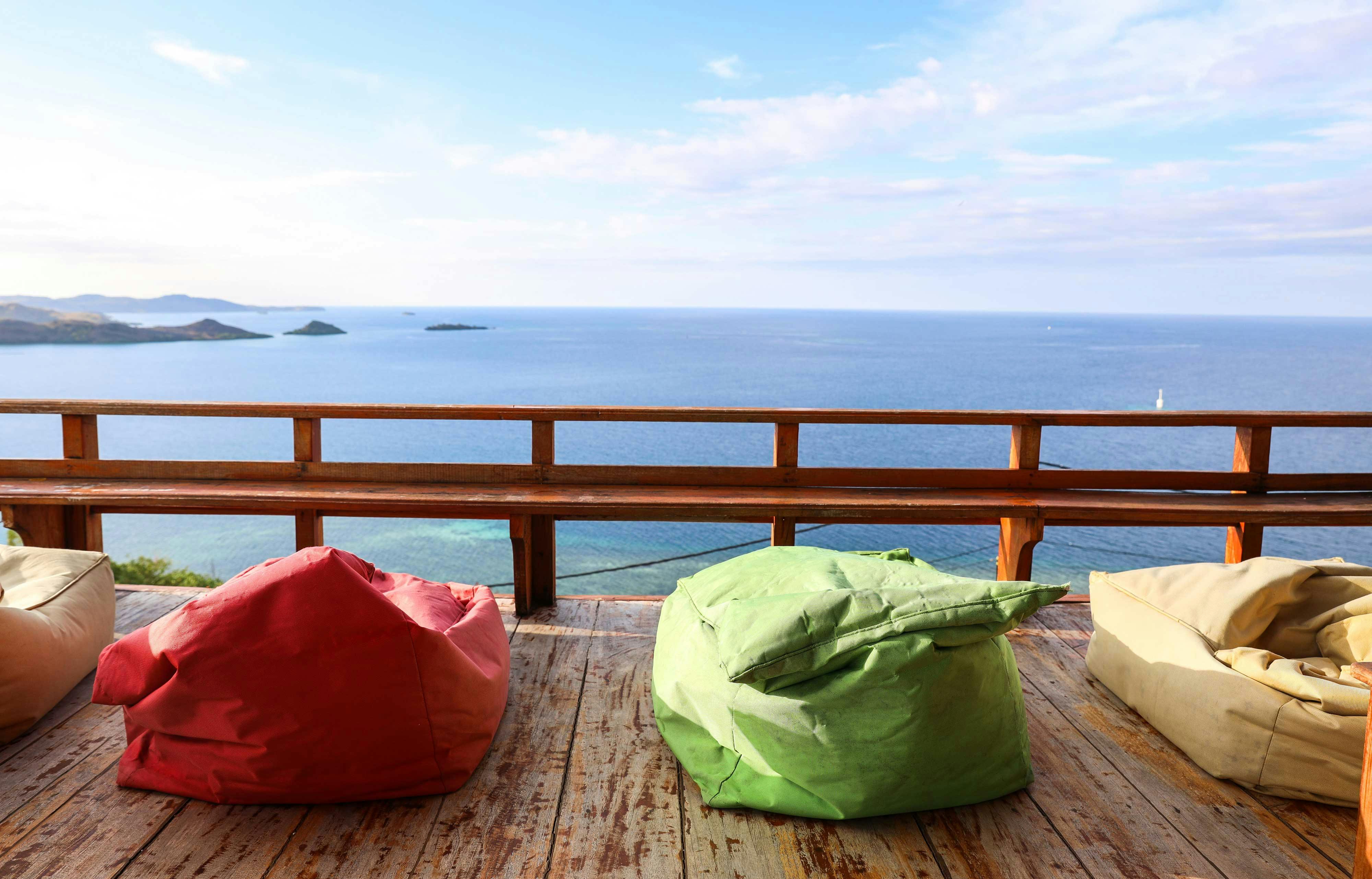 Home Projects
These sewing projects will provide you with the necessities to relax and host outdoors, without losing any home comforts.
Outdoor Bean Bags
Outdoor beanbags are a versatile way to get comfortable seating outside. They are easy to drag around the backyard depending on your needs and can be quickly stored in the case of bad weather. There are many different bean bag shapes, from big rectangular shapes that look like oversized cushions to the more classic teardrop bag shape. Just make sure you use a heavy-weight outdoor fabric so they can withstand the elements.
Picnic Rug
Summer is all about eating outside with your friends and loved ones, and a picnic blanket is essential for that. Choose a double-layered design for your picnic blanket so you can add a vinyl or polyurethane fabric to the bottom to protect you from the damp ground. Popular fabrics for the surface you will be sitting on are fleece, brushed cotton, and cotton canvas.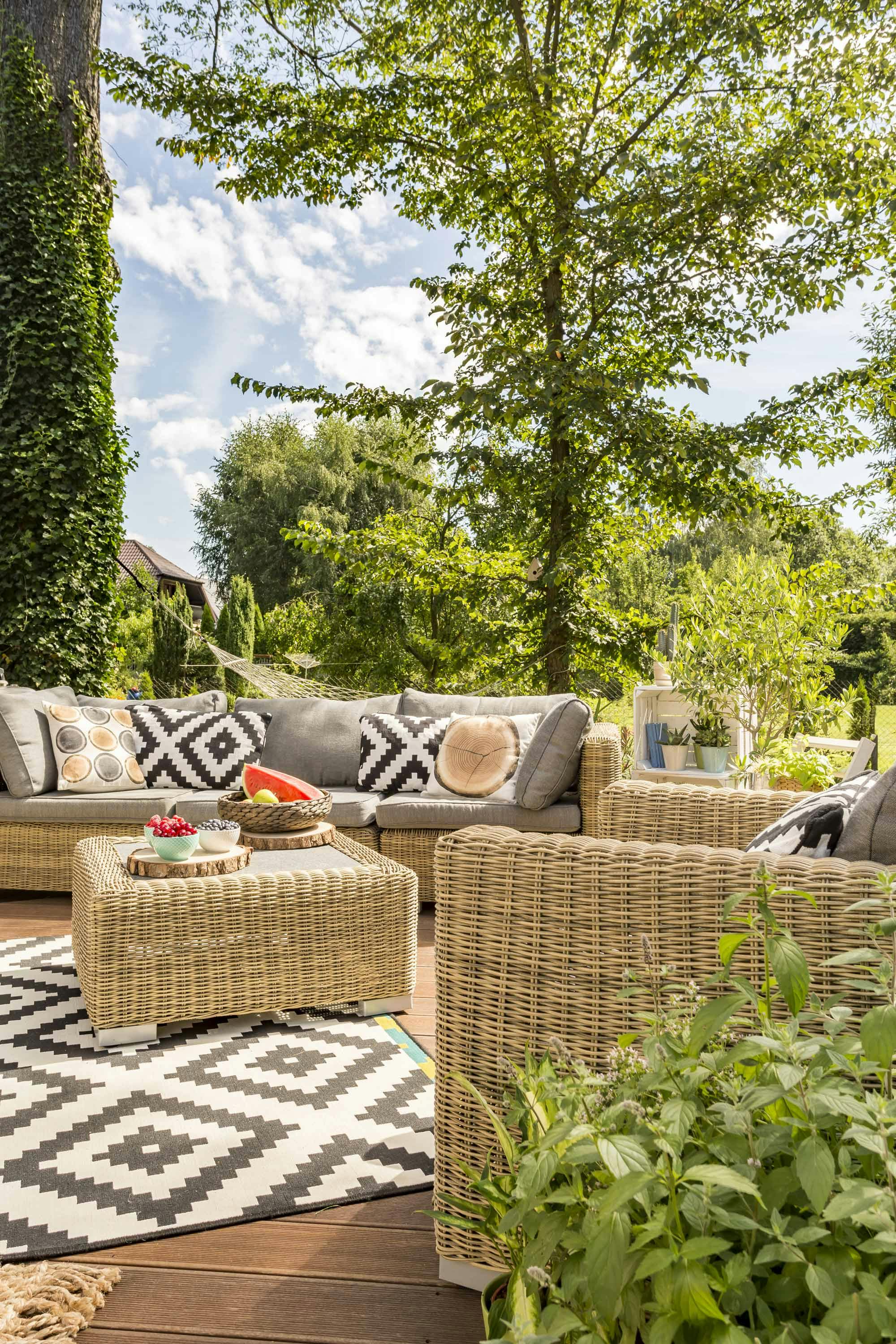 Outdoor Cushions
To upgrade your picnic site or outdoor seating, why not add a couple of outdoor cushions to the mix. They are just like making regular cushions, only using heavy canvas or nylon. If yours are going to be left out, make sure to choose a specific outdoor fabric that is resistant to the sun and water so that they stay looking their best for longer.
Shade Sail
Shade is key to spending extended time outdoors, and a shade sail will make it so much more comfortable for outdoor eating and relaxing. Like the beanbag and cushions, choose a fabric that's designed for the outdoors. It will need to be able to withstand the sun as well as protect you from it. 
Summer Table Set
If you're planning to host any summer gatherings, a summer-y table set will help set the mood. Choose from fun fruity prints, summer pastels, classic gingham, or a chaotic mix-and-match approach for your tablecloth, fabric coasters, and napkins. A set of these will make a great gift too, just don't forget to add custom labels.
Wearable Projects For Kids And Adults
Get your handmade wardrobe updated for the summer months with a few of these projects that will keep up with your summer adventures.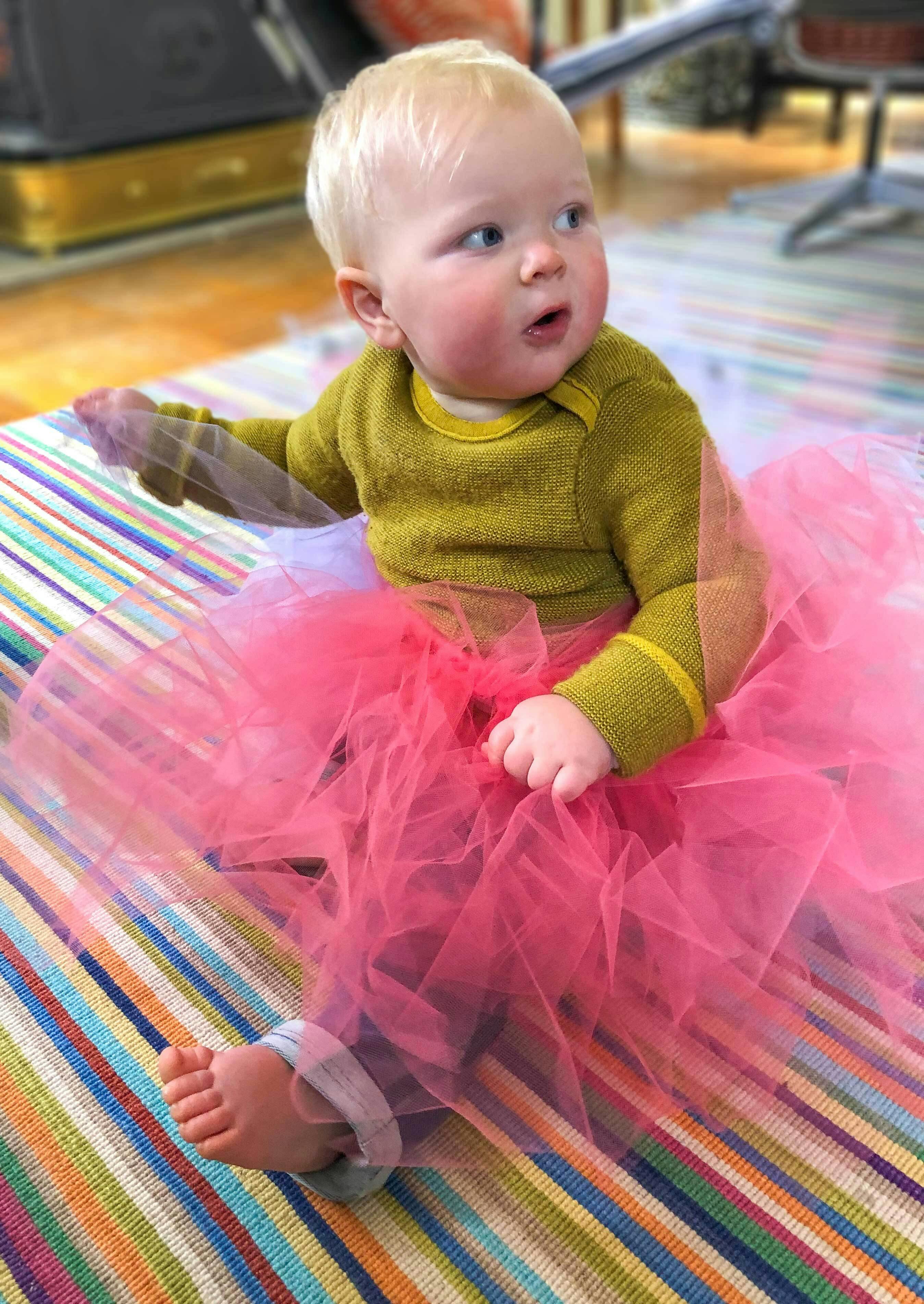 Bucket Hats For The Whole Family
Protect your loved ones from the sun with reversible bucket hats. These economical hats are a fun project for sewists of all levels, so get everyone involved in choosing fabrics and helping to cut them out. They are soft and lightweight (depending on which material you choose) and can be thrown into a bag or squished into a pocket for any occasion. 
Summer Tutu
Nothing screams summer like frolicking around in a tutu! If you have a little one in your life in need of a tutu, check out our quick and easy no-sew tutu. The design is a great base where you can choose any length and waist size to suit your needs. Try adding additional eye-catching elements like flowers, sequins, or sparkles to yours, or go for a bold elastic and tulle combo.
Scrunchies
Hair scruchies are a great scrap buster that will jazz up any summer outfit! They can be made out of the smallest scraps, and even patchworked together to create something original to you.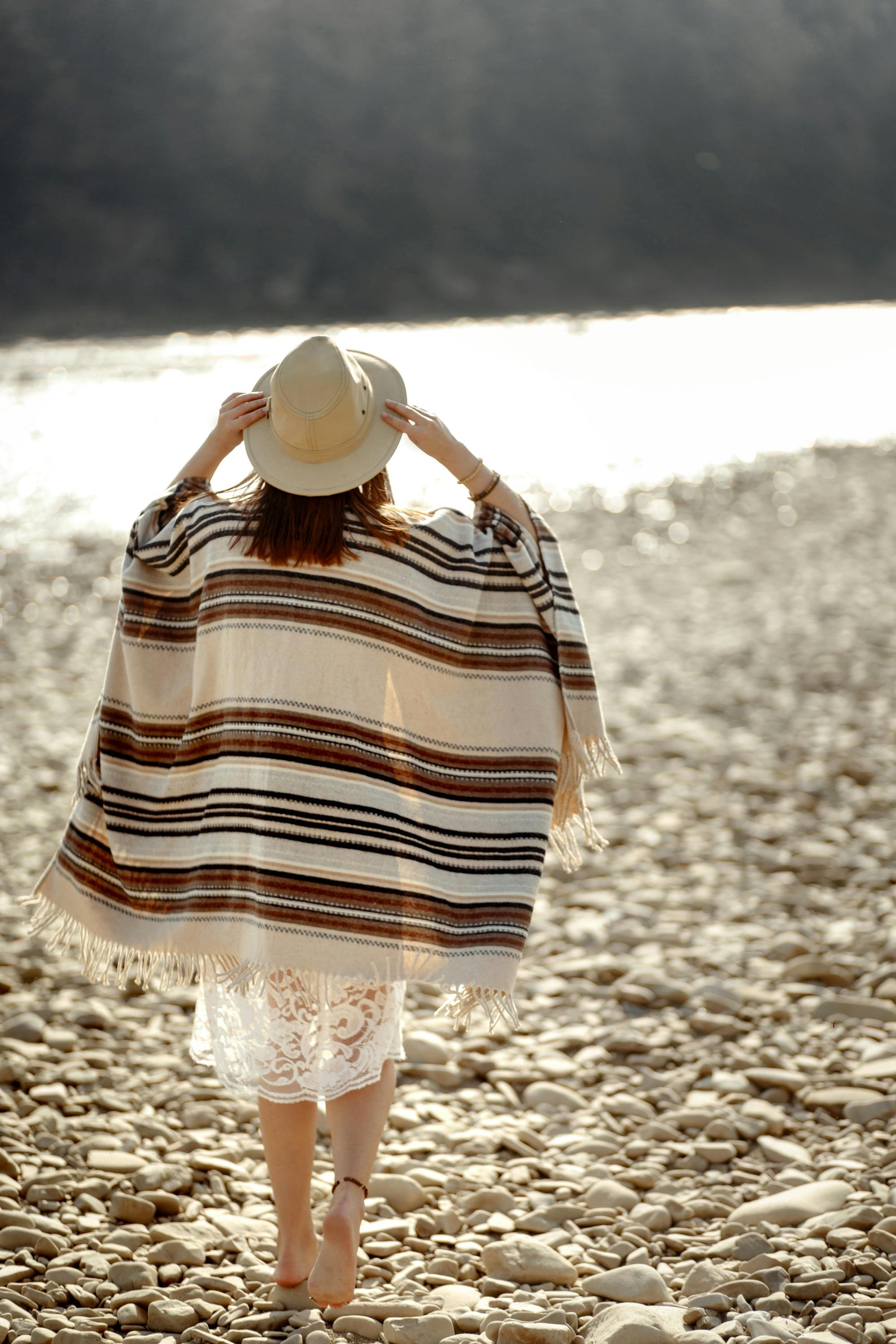 Beach Poncho
A toweling beach poncho is a must-have for any family trip to a lake, beach, or even the pools. Make your kids-sized poncho using a single regular-sized beach towel, or buy toweling by the length at most fabric stores. Once you see how convenient they are, you will be making adult-sized ones in no time.
Summer Cover-Up 
For a chicer alternative to the beach poncho, try a beach cover-up. You can use a range of fabrics from lightweight, slightly sheer cotton voile or lawn for a traditional style to linen, lace, or viscose. Opt for a poncho shape for a simple one you can whip up in no time. If you don't want to mess around with making a tie or want to glam yours up a bit, check out the haberdashery aisle of your local fabric supply store for sparkly trimmings, tassels, or rope.
Drawstring Swimsuit Backpacks
These versatile bags come in so handy during the summer, that you can never make enough of them. They can be made from a range of different fabrics like mesh, scuba, cotton, or waterproof nylon. They are perfect for taking on beach trips, biking, or to the pools and can easily be stored away when not in use. The drawstring top and straps make them adjustable for both kids and adults, so one size will work for the whole family. You can opt to make yours following our drawstring bag DIY video, or for a backpack version, check out this lined drawstring backpack tutorial by the blog Reality Day Dream.