Textile printing, like fabric weaving, is a creative art form that has been practiced for thousands of years. Today, textiles can be printed with such sophisticated digital printers that they can be almost photographic quality. However, other types of textile printing include more traditional methods, such as block printing and screen printing. While these may not produce photographic-level detail, they still remain popular methods in the printing industry today for many reasons.
If you are interested in learning more about fabric printing, whether it is something you want to take up as a hobby or perhaps considering having textiles commercially printed (printed clothing labels anyone!), read on for an introduction to the colorful world of textile printing.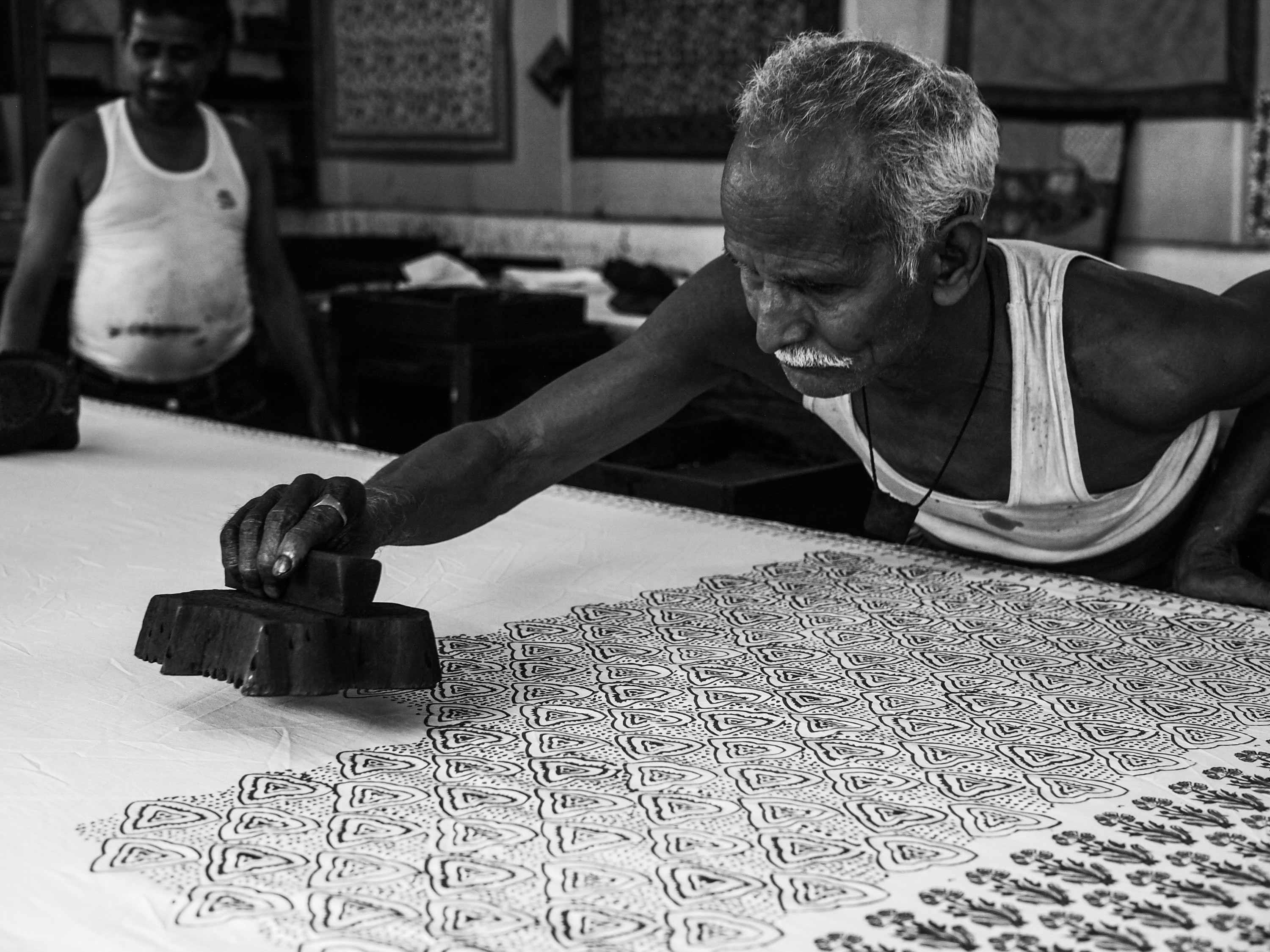 The History of Printed Fabrics
Textile printing is an art that has been practiced since ancient times, where it is believed to have originated in East Asia. Some of the oldest known remains of cloth were discovered in both China and Egypt and are thought to be from the 4th Century BC. The remnants found in China used woodblock printing, while in Egypt, the favored printing method was resist dyeing.
While woodblock and resist dying are possibly the oldest methods, silk screen printing is another one that soon rose in popularity. Examples of all three methods of printing have been found across Europe, Asia, North America, South America, and Africa, showing that decorating fabrics with ink was just one of the many ways civilisations have adorned themselves throughout the ages. 
By the 17th century, printed fabrics were a growing export for the East India Company. At the time, designs could be commissioned by English designers and textile houses and produced in India before being shipped to England. While textile printing became much more widespread, the printing methods remained the same until the industrial revolution. 
With the industrial revolution came the development of the roller printer, a piece of machinery that still reigns supreme in the textile industry today. The rollers have the designs etched onto their surface and can quickly feed through fabric, making it ideal for large-scale printing.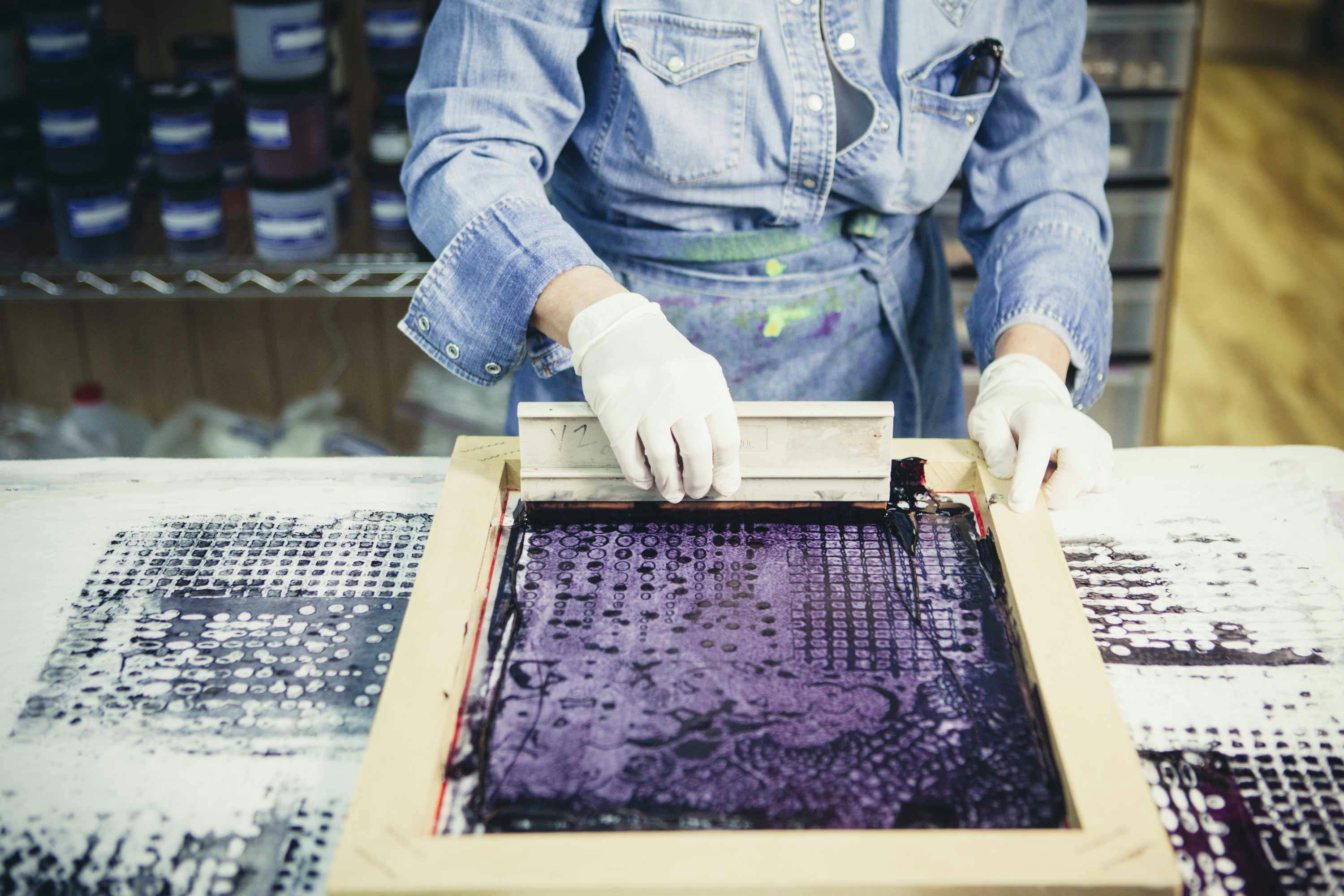 Popular Methods for Fabric Printing
Popular methods for getting your design onto a piece of cloth include block printing, resist dyeing, stencils, engraved plates, rollers, or mesh silk screen printing. Choosing the correct dye or ink to match your preferred method will give you the highest quality print that will last for many years. 
Block printing traditionally uses wooden blocks which have designs carved into the surface. The blocks are then dipped in ink and stamped onto fabrics, with the print appearing from the relief lines.
Resist dyeing is another traditional method of fabric printing. It uses wax or paste to mark custom designs onto the cloth. Once printed with the wax designs, the cloth is then dipped into a dye bath. The dye adheres to the fabric everywhere except where the wax markings are. Afterward, it's washed to remove the wax, with the design appearing in the original color of the fabric, contrasting against the newly dyed areas.
Silk screen printing is the most popular method for t-shirts as it produces vibrant, crisp designs that can be layered upon. The layers of ink in a screen printed design are substantially thicker than other methods such as digital printing, so the design will usually last longer.
Digital printing is another method that has become more popular in the last 30 years. While it started in the 1980s, it took off in the 1990s with the dye sublimation printer. This advancement made direct-to-garment printing possible. Items like t-shirts could be printed directly, without the design needing to be printed onto transfer paper first, then transferred onto the fabric with a press. The removal of this step saved a lot of time and waste, making digital printing much more straightforward.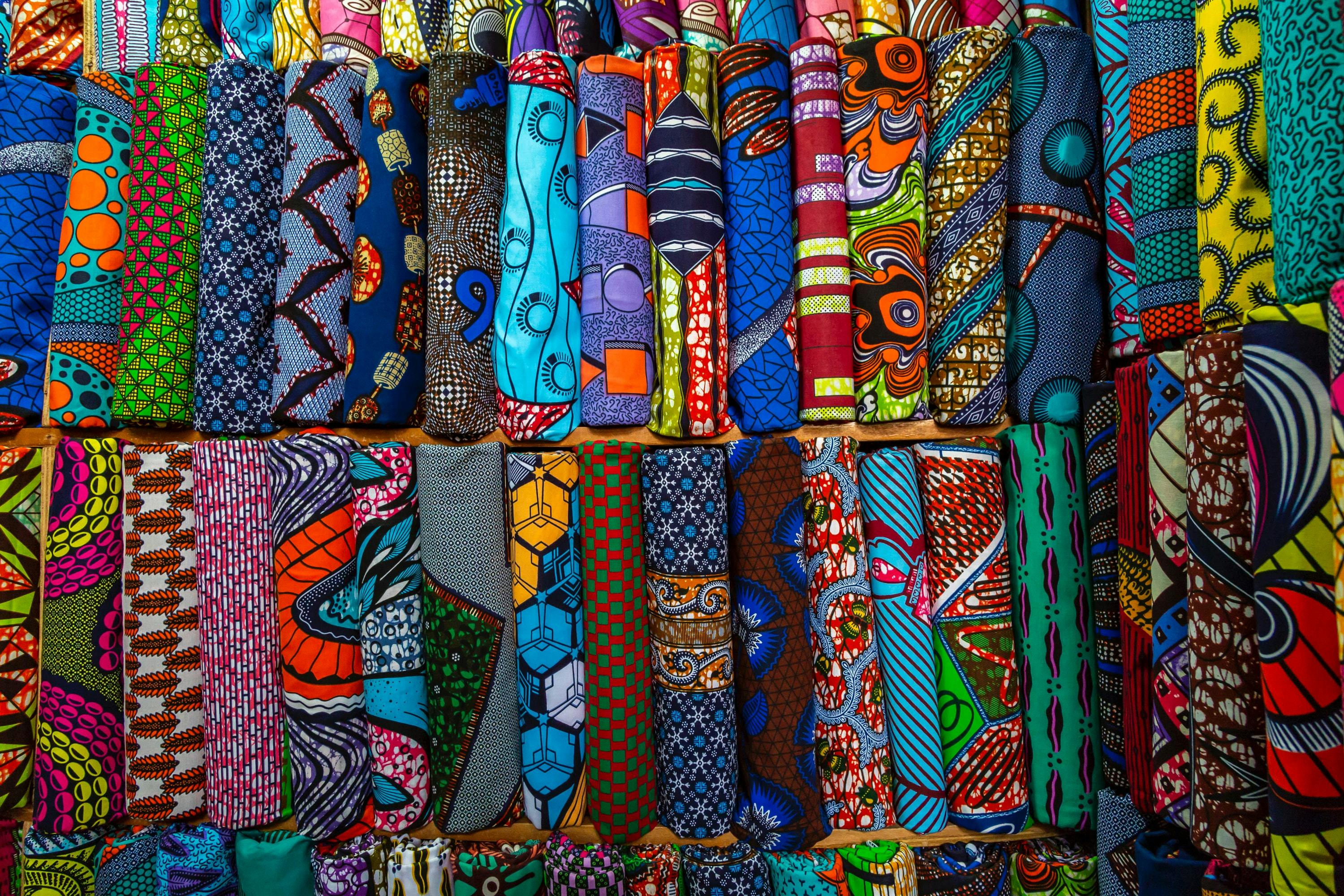 Which Fabrics Can Be Printed?
Nowadays, there is a way to print on most fabrics as long as the surface is relatively smooth. Woven and knit base cloths are both popular choices for fabric printing, and fibers can range from fully synthetic to completely natural. Usually, the tighter the weave or knit of the fabric, the better and more vibrant the print will turn out. The color of the base cloth will also determine how vibrant the print looks and most times a plain cloth without any woven patterns or designs is preferred.
Common fabrics to print include:
Woven cotton cloth
Woven polyester and poly/cotton blended cloth
Jersey fabrics (t-shirting & sweatshirting)
Woven silk cloth
Organic materials (hemp, cotton & linen)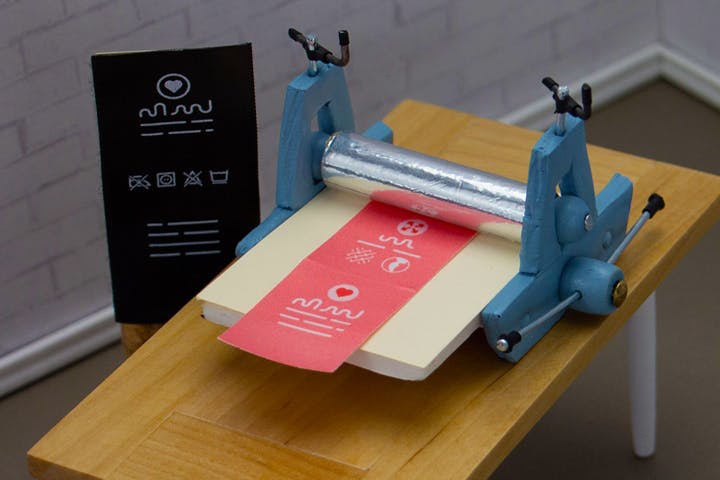 Printing Fabric Labels
When talking about printed fabric labels, it is worth noting the difference between a woven label and a printed label. Printed labels still use a woven textile base, then the design is printed onto one side of the plain base. It is different from a woven clothing label, where the label is woven from scratch to match the intended design. 
For an up-close comparison of the two most popular types of clothing labels, check out our blog post on the subject: The difference between woven and printed labels.
Printed clothing labels are generally the most affordable option when choosing a custom clothing label. They can handle an almost unlimited amount of colors per label, making them a good choice for color gradients and childrens brands. They also make great multi-purpose labels as printed text can be cleaner and more readable than small woven text. This alone makes a printed label ideal for both care labels or any designs that are text-heavy.
If you would like to learn more about textiles and how they are made, check out our Beginner's Guide To Woven Fabrics.