IT'S RETRO TIME THIS WINTER!
Winter blues got you feeling blah? Do your creative juices dry up when the days get shorter? When the weather is dark and drizzly and clouds are covering the sky, all my ideas seem to wither in the chill. That's when I go to my vintage celebrity lookbook – those classy broads and gents really knew how to dress in the wintertime to chase the cold away. Take a peek at these classic looks to jumpstart your creative flow.
GO RED
I'm taking some tips from the stars when it comes to color. The best way to combat the grey weather is to create your own color. Let the clothes on the outside give you some warmth on the inside. Cover a monochrome outfit with a cherry red coat to add a cheery splash, or pair a dark jumper with red accents like a belt and turtleneck. Go bold with a fully red look, mixing up styles and textures to bring some complexity to the look.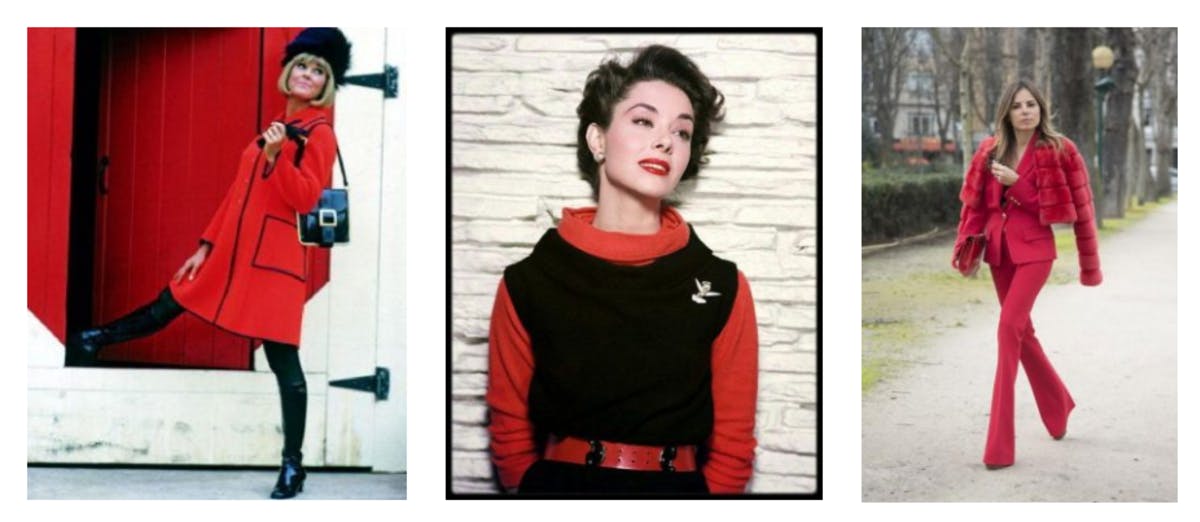 ADD A BLAZER
The worst part of wintertime for me is when I walk into a building and take my coat off – the clothes underneath my heavy coat never seem to keep off the chill in a bar or an office building. But a sweater can be bulky or uncomfortable, and oftentimes not appropriate or formal enough for professional situations. For a sleek and fitted look that's perfect for times when you want to dress up but stay warm, look to these classy folks for inspiration.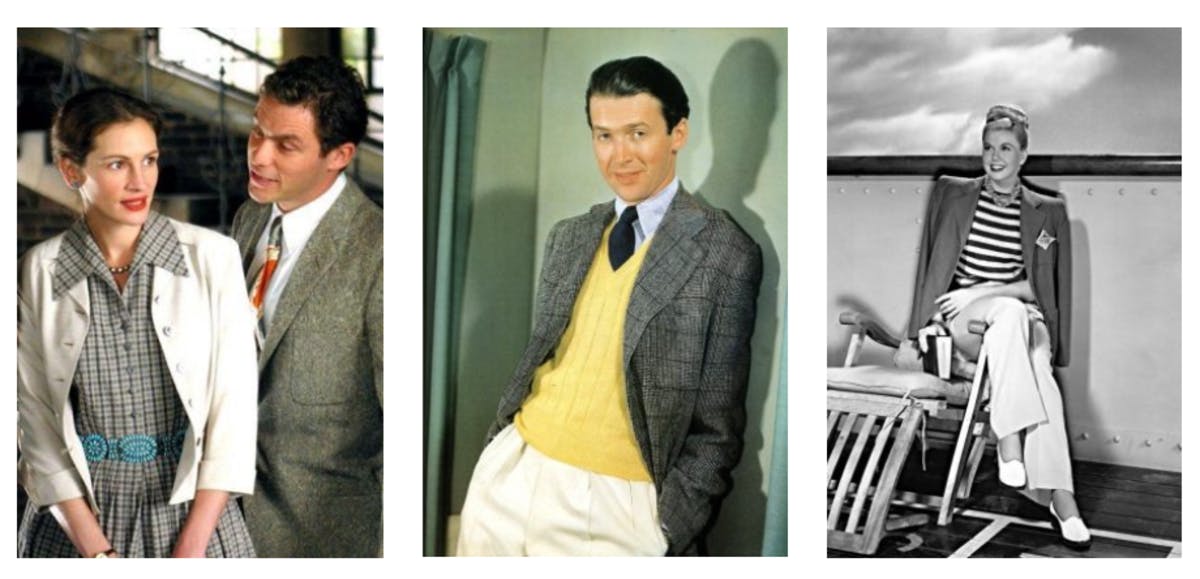 ANIMAL STYLE
Neutrals are de rigueur for wintertime, but that doesn't mean you need to be boring. Animal prints are a great way to stay neutral but add a little spice to what can be sometimes be a boring color palette. And the best part is, they can be directly substituted for your neutrals. Planning on black suede booties with your outfit? Sub them out for leopard or zebra print.  And with present sustainable practices, there are plenty of environmentally friendly options for animal print fabrics for your own projects.