Custom Clothing Labels That Make Your Work Stand Out
Create a label that is uniquely yours.
Starting at €19 for 30 Labels
Our Products
Incredible Labels, Even Better Service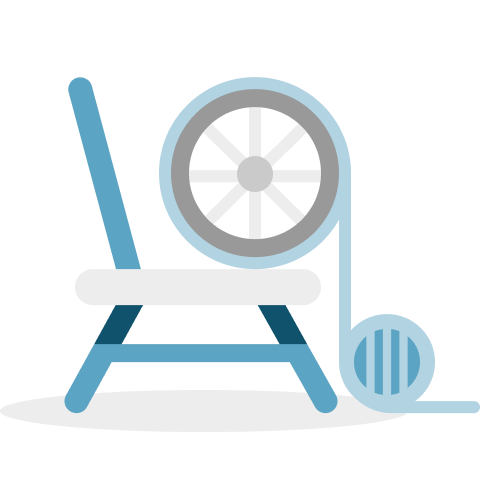 High Quality from Start to Finish
From design to support to delivery, we aim to exceed every expectation.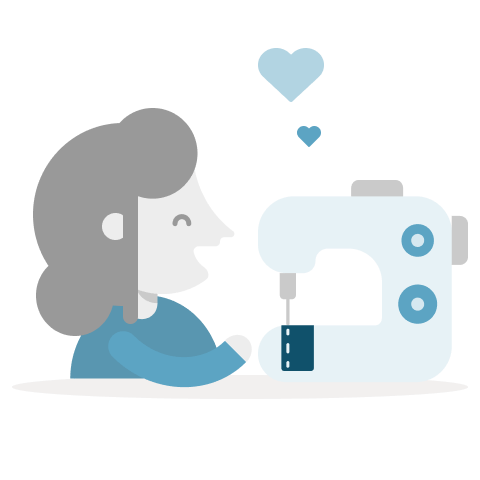 Big or Small, We Make Them All
Have a truly original design challenge? Just need a few labels, or maybe thousands? Whatever your order, we've got you covered.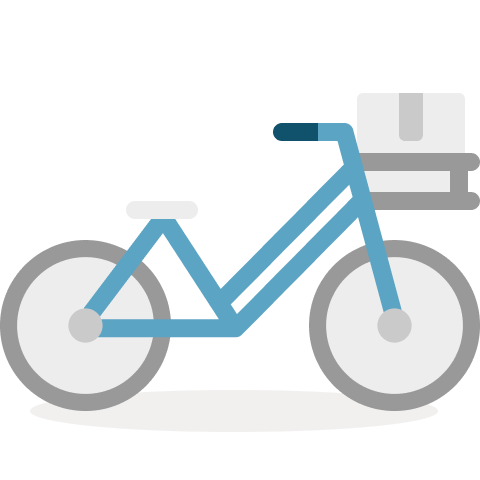 Fast Turn-Around Time
Place your order & your labels will be dispatched in 10-14 days or less. Yeah, we're that quick.
Get Product Samples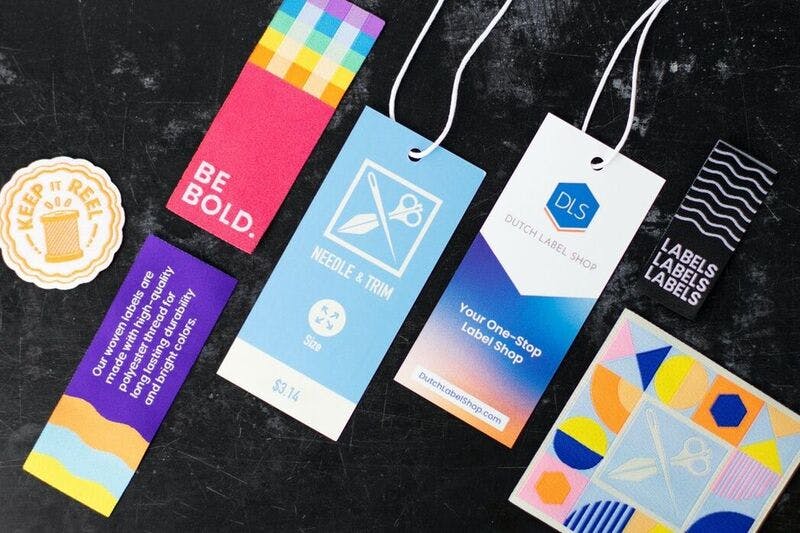 Need to See Some Samples?
See and feel our labels before deciding on what you order.
Have sample packs shipped directly to you!
Inspiring Creations From Our Customers
Our Reviews
Small Details Make a Big Difference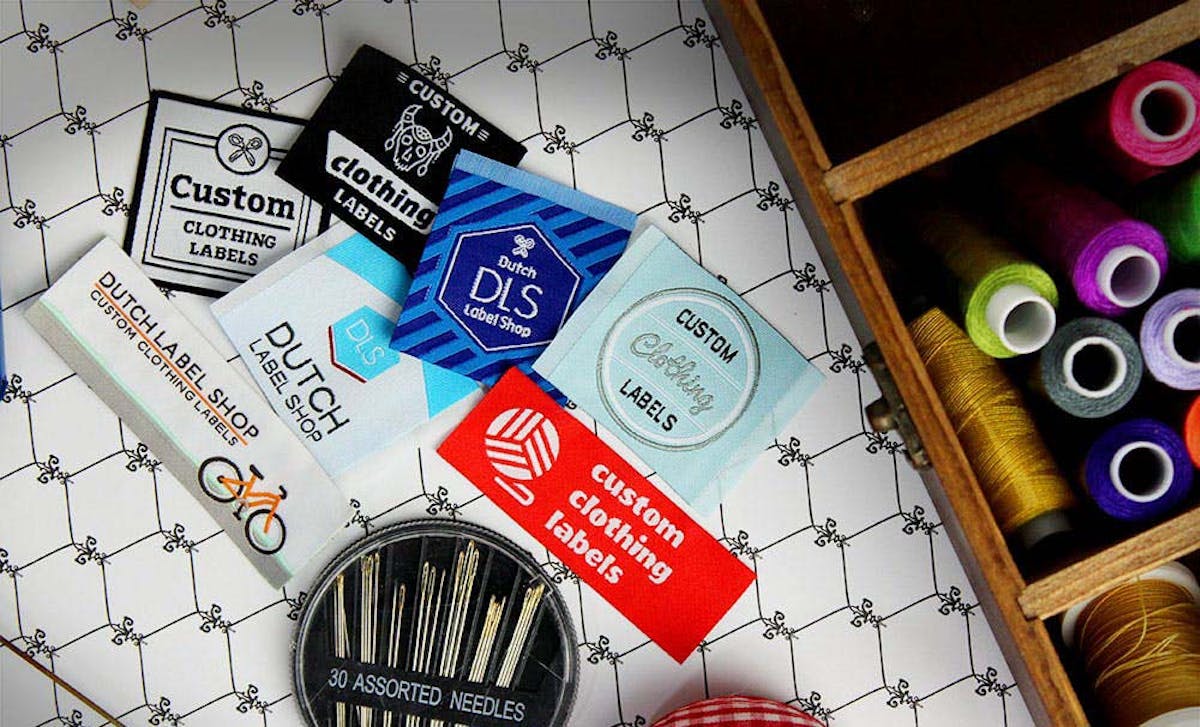 The Finishing Touch to Your Crafty Creations
You've worked hard to create something beautiful, so don't let your sewing skills go unnoticed. Put your stamp on your clothing creations by designing your own custom labels. Whether it's a lovingly crafted personal project or a new and exciting product you're about to launch to market, make sure to stand out from the crowd with a personalised clothing tag to give your garment that professional finish. Start small and think big because it's the little details that count.
Create Your Bespoke Clothing Labels & Tags Now
Bring your vision to life using our innovative design tool to create your very own customised clothing labels and tags. In just a few simple steps, you'll be able to translate your ideas into reality and create personalised and professional sewing labels for your garments. Be prepared to be spoilt for choice, with hundreds of beautifully crafted templates and design options in all shapes and sizes to choose from. Whether it's Woven Labels, Swing tags or Fabric Care Labels that you're after, our dedicated customer support team is here to help guide you through the process. Get started designing your Custom Sewing Labels now!
Already Have Your Design?
If you already have your dream design or logo ready to go, simply upload your digital file, send it to us via email, or contact our support team and let us take care of the rest! Our team will review your custom label design against our specs and guide you through the last few steps to adding those all-important finishing touches, helping you to select the perfect type of clothing label, size, thread, and colours to do your creations the justice they deserve.
Quality Bespoke Clothing Labels Created With Care

Beautifully Crafted Woven Labels
If you're looking for a premium fabric finish, our Woven Clothing Labels are made using 100% polyester thread and a lot of love.
Upload and customise your designs in just a few clicks of a button using our intuitive Woven Clothing Label design tool. Choose from an exciting array of designs, colours, shapes and creative elements to design a bespoke fabric label that represents you or your brand. Simply upload your artwork and go from design to delivery in the United Kingdom in no-time. Our team will be there to guide you through the process, making it easier than ever to create your very own premium & personalised Woven Labels.
We can weave your woven label design into virtually any style, format or shape, including centrefolds, end folds, book cover folds, mitre folds, loop folds, Manhattan folds or even custom laser cut shapes.
If you can't find the type of clothing label or tag you are looking for, or you have a special idea in mind that you'd like to bring to life, get in contact and we will do our best to help you translate your creative ideas into personalised clothing labels that you can be proud of!
Showcase Your Brand In Style with A Swing Tag
We make all of our Custom Swing Tags using premium quality 280 gsm Bristol Board for a special luxe finish. All Swing tags can be printed either single or double-sided and are professionally printed, cut, and hole punched, ready to be threaded and hung from your beautiful craft creations. We also offer the option of pre-threaded tags, using our cord, to save you that little bit of extra time and hassle.
Just like our Woven Labels & other Clothing Tags, you can create and personalise a bespoke design using our online design tool or alternatively, upload your own pre-designed artwork. We use one standardised size and shape for all our Swing Tags, which allows us to make them accessible and affordable to everyone, including all of you small and medium crafters out there. Create and order your Custom Swing Tags now and show off your garments with this top quality branding product.
Tender Loving Care Labels
We know how frustrating it is when the Care Instructions on your favourite garment are no longer legible after just a few washes. That's why our Care Labels are printed on 100% polyester satin and have been specially designed to be extra-durable so that they can withstand the lifespan of your carefully stitched creations. Use our easy design tool to create the perfect concept, layout, and format for your sew-in Care Labels so that you can ensure your garments are treated with the care and love that they deserve. Choose from a collection of standardised and industry-approved care symbols and add them to your Custom Care Labels in a matter of seconds!
Pre-made Labels for Express Delivery
We use the same OKEO-TEX certified manufacturing process to create all of our Pre-made Labels. These fabric labels are a type of Woven Label and come in several formats and designs, such as "100% Cotton," "One Size Fits All," and "Made in the UK", as well as any of the standard Size Labels, such as XS, S, M, L, and XL and an array of other practical design options.
Our Blog
Wherever you are in Ireland, Dutch Label Shop has you covered, whether you're in Dublin, Galway, Limerick, or anywhere else throughout the Emerald Isle. And we just so happen to ship around the globe, too!