As clothing label connoisseurs, we like to keep ourselves updated with the goings-on in the label world. In 2021 we saw a lot. From becoming all too familiar with the correct laundering instructions for fabric face masks to finding hilarious easter eggs hidden on our labels, care labels have had their fair share of the limelight this year.
Ditching the stock-standard care label and opting for something funny, charming, or even political is a unique (or risky!) way to set your business apart. It shows personality where personality never was before and is the cherry on top of great branding. Unless of course, the joke is a particularly bad one (which we have seen a few of).
Read on for a few of our favorite care labels that we have come across this past year, and let it inspire you to take a closer look at the care labels in your garments the next time you do the laundry!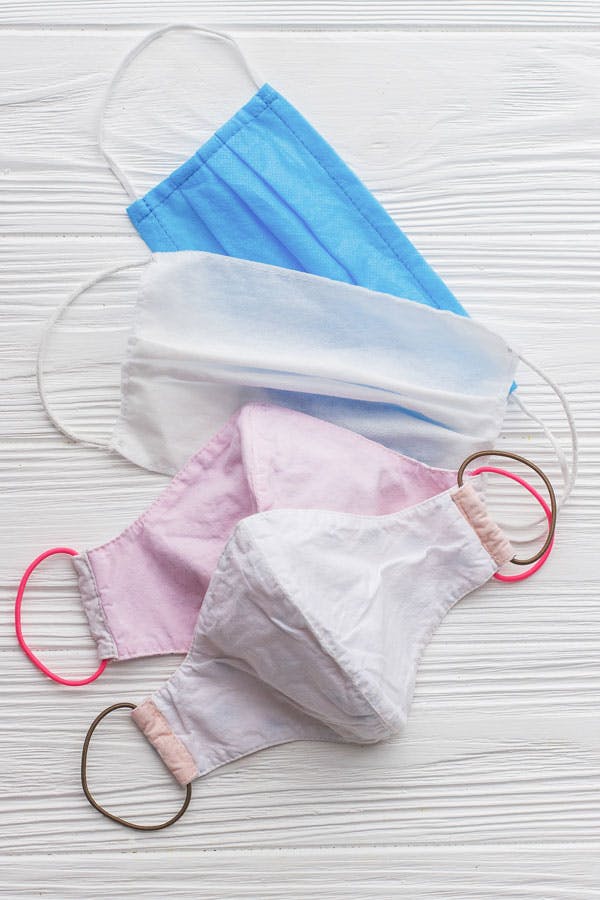 Caring for your face masks – Before 2020, many of us had never really worn face masks, let alone owned a collection of both fabric and surgical masks to match each and every outfit. With this new addition to one's wardrobe comes the joy of learning how to hygienically clean one so that it can do its job. This is one care label we are intimately familiar with in 2021, whether we like it or not!

Do not dry – Wait, what? At first glance, this care symbol might seem fairly innocuous, but the more you think about it, the less sense it makes. God forbid you actually come across this instruction on any care label. I can't imagine wearing a permanently wet item of clothing will be very fun.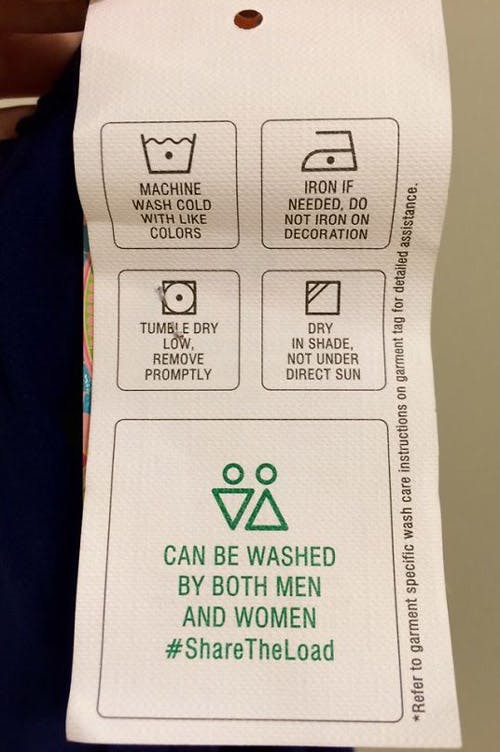 Image via Boredpanda
Equality in household chores – Maybe it's just a reaction to all of the care labels that say something about giving your washing to your mother, but guys, it's almost 2022. Gone are the days of women being expected to keep everyone in clean clothes. We may not have flying cars yet, but we have the smartest-of-smart washing machines for even the most reluctant.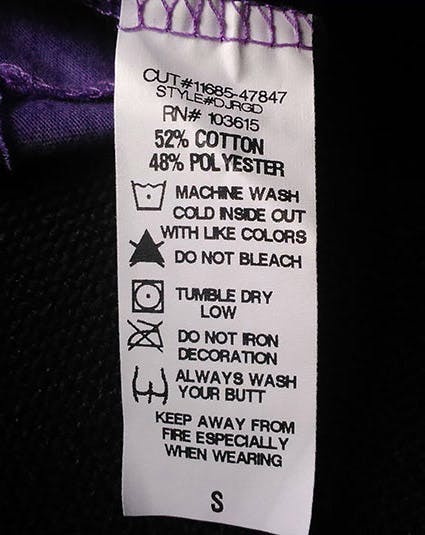 Image via Boredpanda
In case you needed the reminder – We have been updating the laundry symbols used in our laundry label builder recently, and it's hard to believe, but we forgot to add this one. Back to the drawing board we go!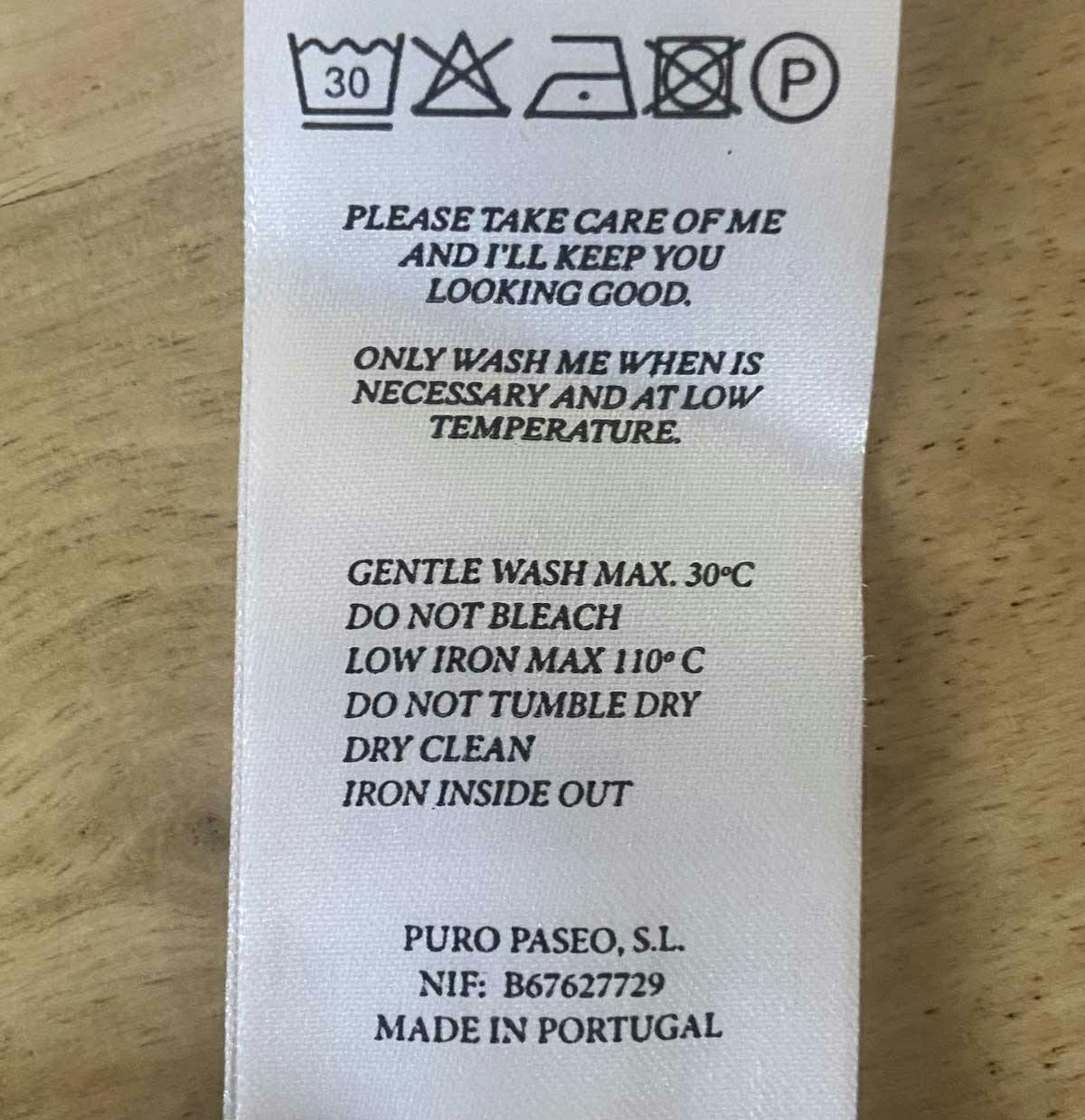 A good old-fashioned guilt trip – Mixed in with a bit of if you scratch my back, I'll scratch yours. It does make a good point though. Washing items too frequently causes clothing to lose its shape quicker. Making it officially okay to sacrifice smelling good for looking good. For the sake of your clothes.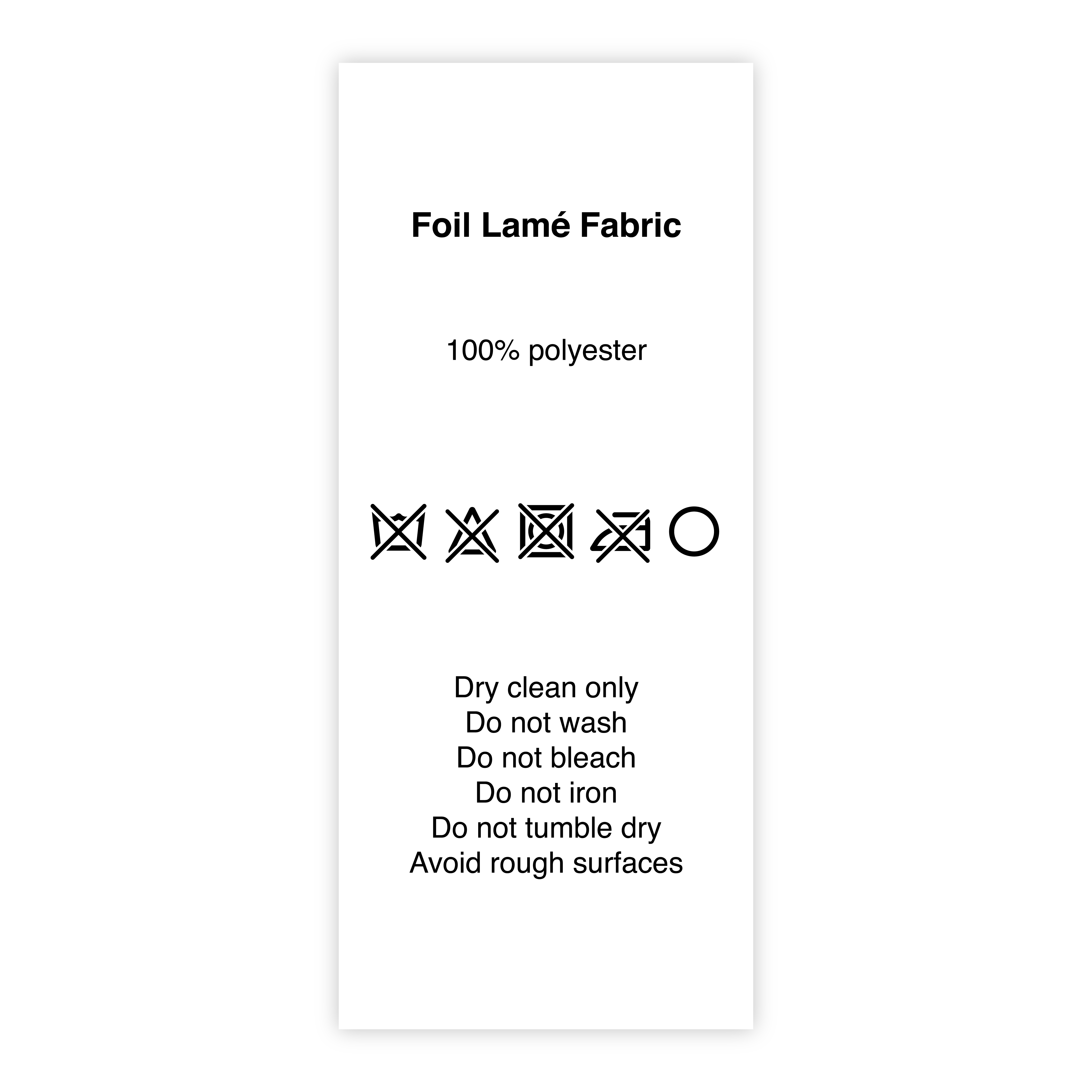 Just Don't Even Try – Fabrics with care instructions like this may not be compatible with life, but they sure are nice to look at. After almost two years of limiting social interactions, we suggest busting out the sparkles for any occasion you can. Once worn, just mist with a fabric deodoriser and call it a day.
A Care Label To Validate Us All – The chance of me getting the iron out these days is slim, and this label doesn't make me feel bad about it. Also, can more care labels adopt poetic prose please? I don't mind being told what to do if it sounds nice.
Show us your favorite care labels that you have come across via Twitter or Instagram. Or better yet, make your very own using our Care Label Builder. It has all the symbols you will need and plenty of space for your witty anecdotes to shine 😉.