If knitting invokes images of sitting by a fire with a blanket and hot drink, crocheting is the more carefree summery sibling. Perfect for brightly colored tote bags, kitschy tops, or 70's style pants.
Crocheted items are showing up in a big way this summer too. Brands are selling colorful bucket hats, market bags, clothing, and cute homewares, all crocheted in bright colors and fun patterns.
We have collected a handful of our favorite crochet patterns and some summer outfit inspiration for everyone from beginners to advanced crochet-ists, so get your hooks out!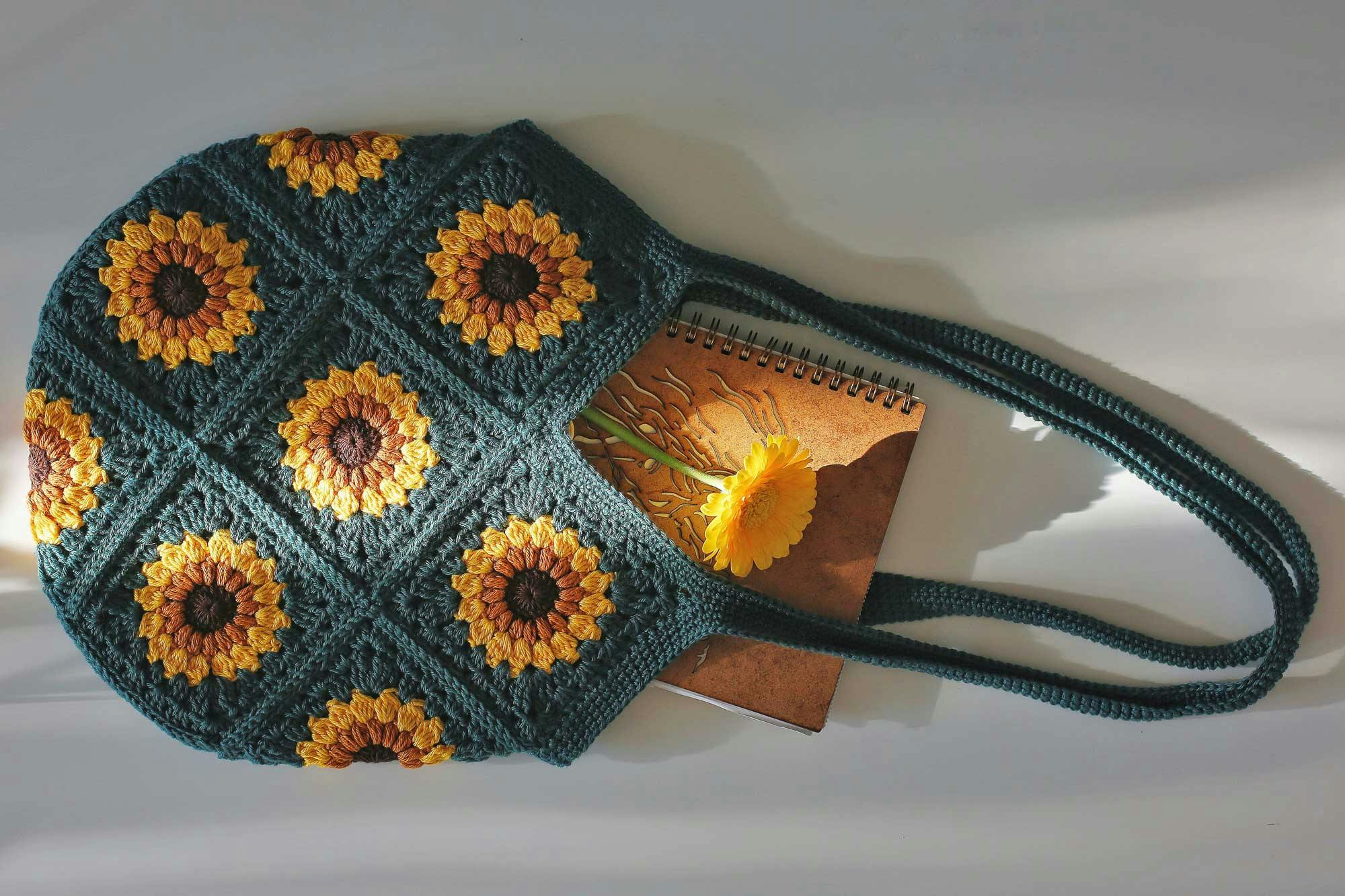 Crochet Bags
A bag is such an easy way to dip your toe into a trend without needing to change up your entire wardrobe. Crochet bags come in many shapes, so you can easily find your favorite. Whether that is a tote bag, backpack, or a small purse, there are a lot of patterns online to choose from. Some of our favorites come from a brand called Wool and the Gang. The free Vadella Bag pattern particularly stands out as a summer classic, but they have a whole bunch of bag patterns to browse through.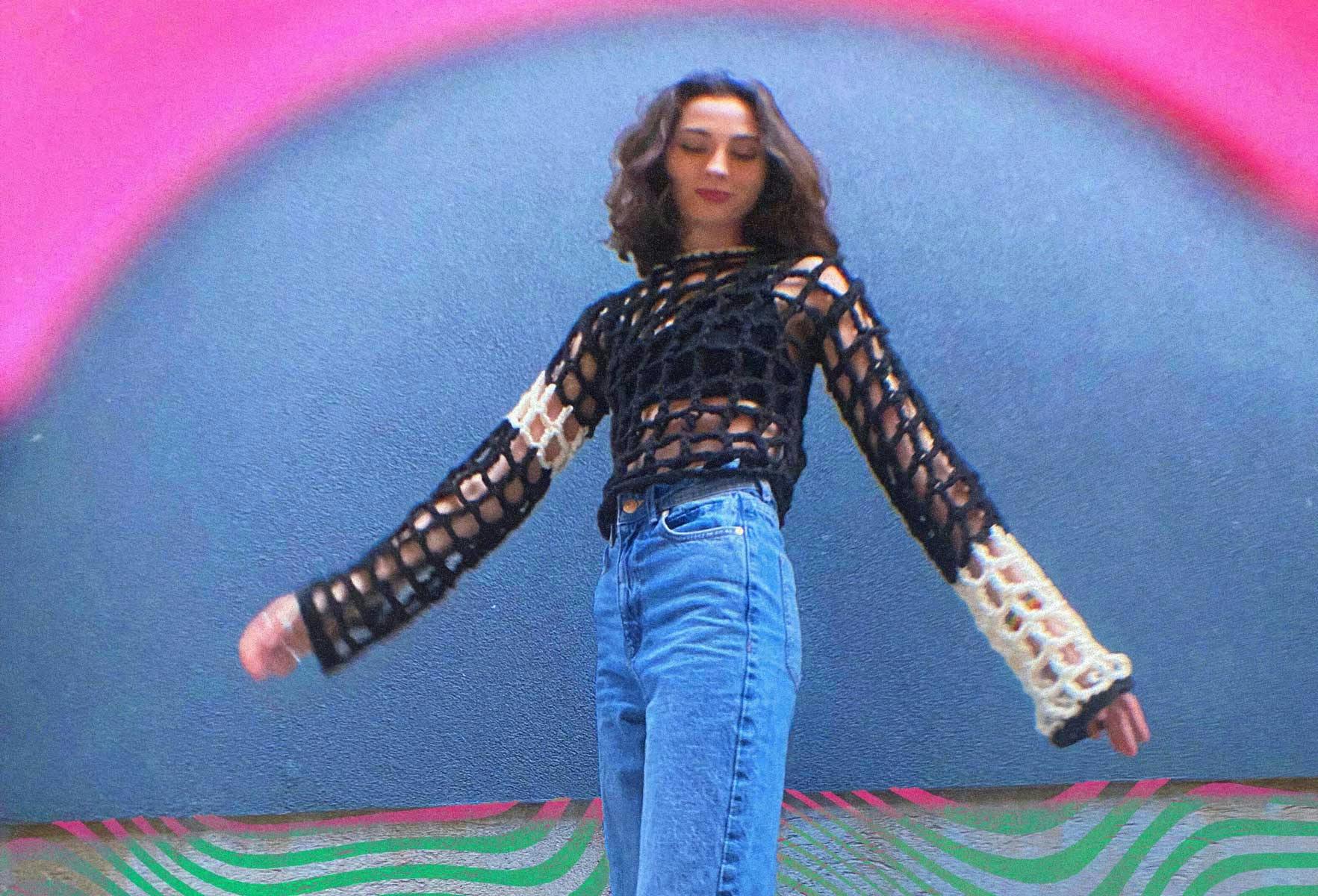 Crochet Tops & Vests
For a lovely summer top, why not crochet one! For a simple strappy version, we love this easy top pattern by For The Frills. Or for something with a bit more coverage, a crochet pullover is much needed for cooler evenings and looks great over a swimsuit or simple top.
Vests are another item that can be easily added to your current wardrobe, as they look great over t-shirts and shirts. They can be made using granny squares (those individual squares you often see in crocheted blankets that are sewn together to make a bigger piece), so very beginner-friendly!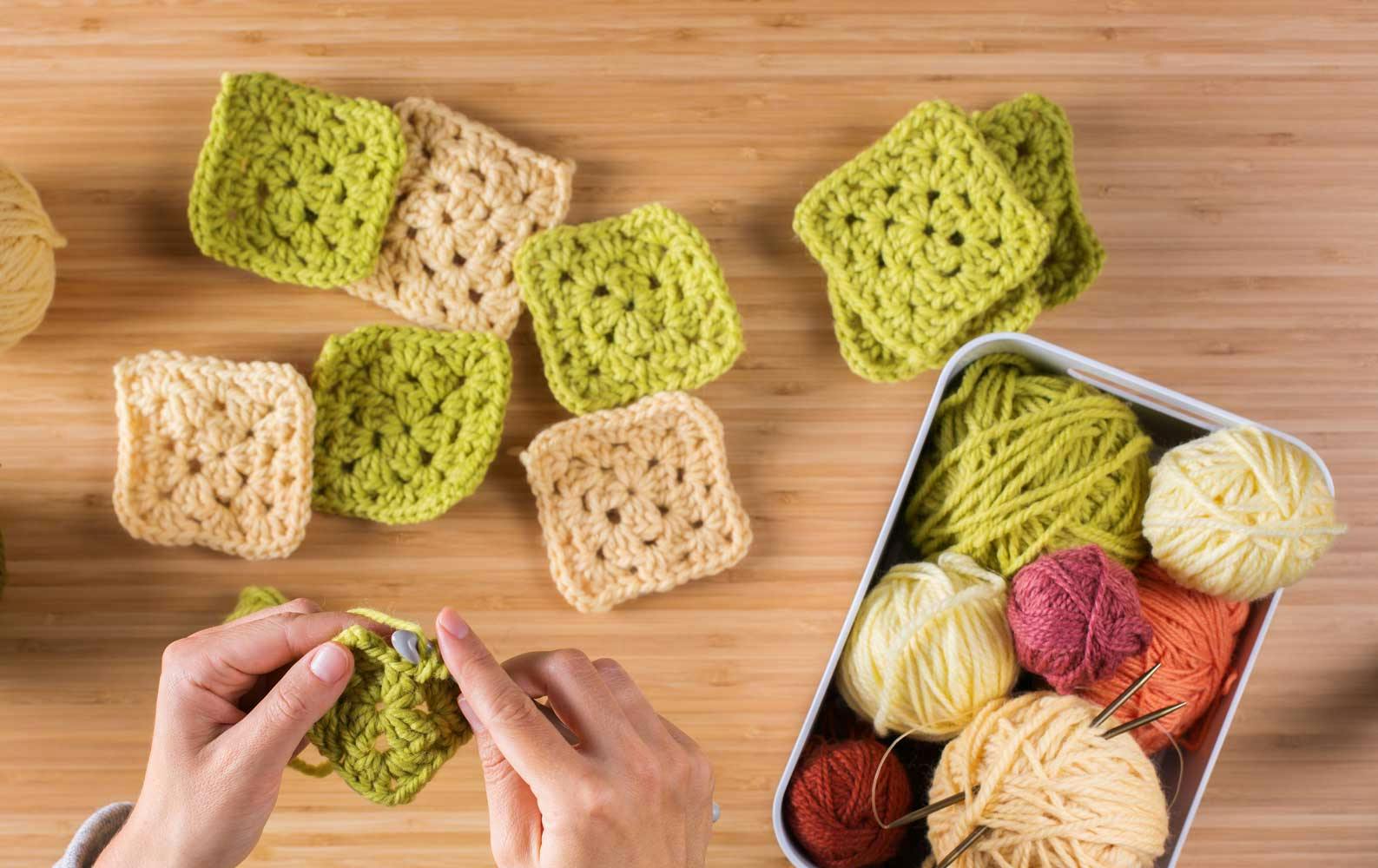 Crochet Bucket Hat
One item that has popped up everywhere this summer is the crochet bucket hat. From high-end designers like Loewe to more affordable options like Urban Outfitters, it's high time to get out your crochet hooks and make up a couple for yourself or as gifts. There are many different shapes to go for, whether it is a classic bucket hat, one with a wide brim, or a cloche style that sits close to your head.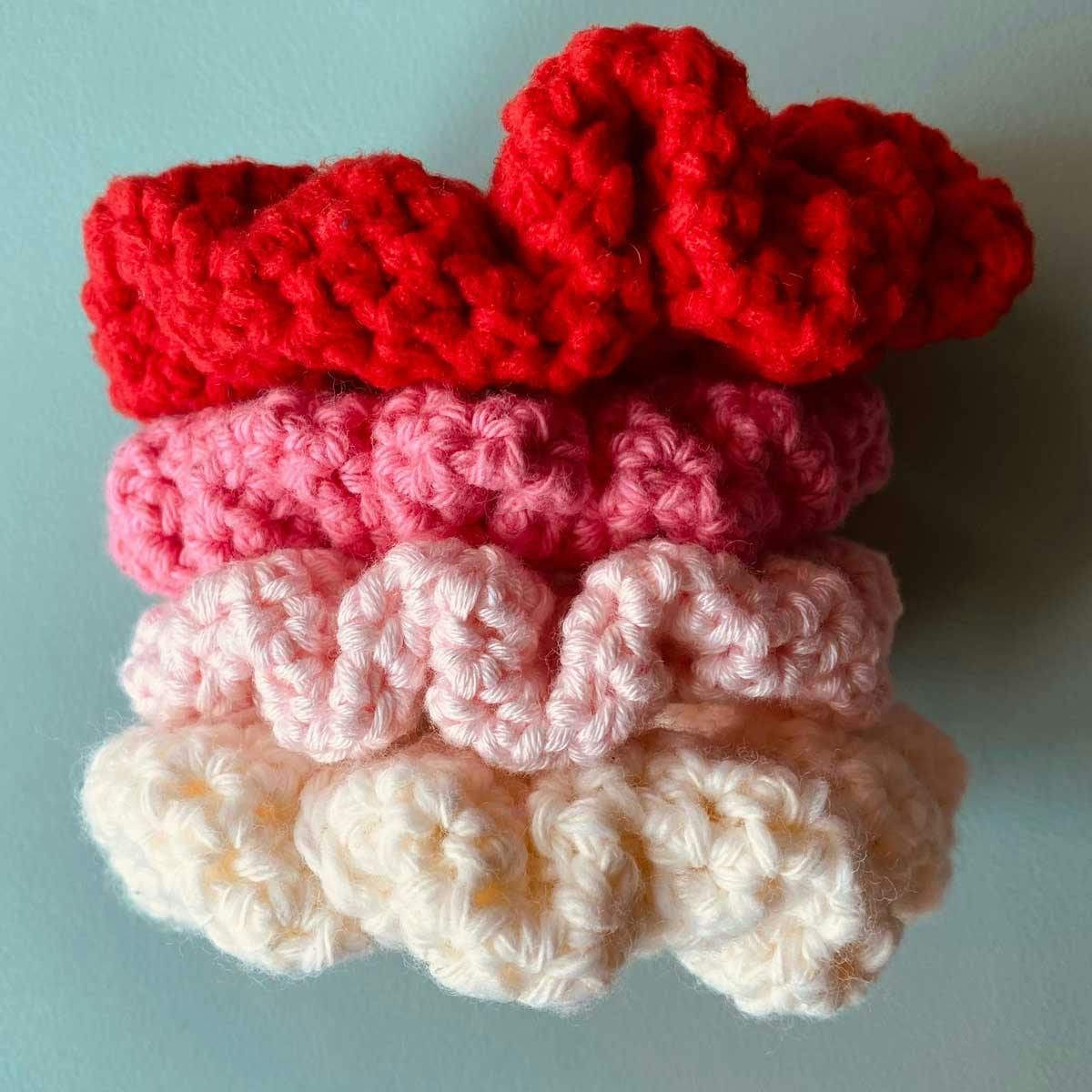 Crochet Scrunchie
Small items like scrunchies are both a great scrap buster for all those little leftover pieces of yarn, and a perfect project for those new to crocheting. There are two easy ways to create your scrunchie. The first is crocheting a flat rectangular piece and then sewing it into a tube around an elastic band. The second option is to crochet your scrunchie directly around an elastic hair tie which leaves it with a soft frilly finish.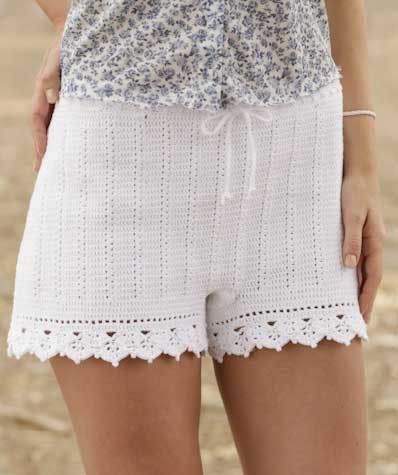 Photo courtesy of Garn Studio
Crochet shorts
If you want to really embrace the crochet life, a pair of crochet shorts are the next big step. They might not be for everyone (think tight short shorts) but the heavy texture is surprisingly flattering for many, and the stretchiness makes them so comfortable. Wear them around home, to the beach, or to complete your perfect festival outfit. One pattern we couldn't get enough of is the Elly May Shorts by Drops Design, particularly with all that lovely lacey detailing.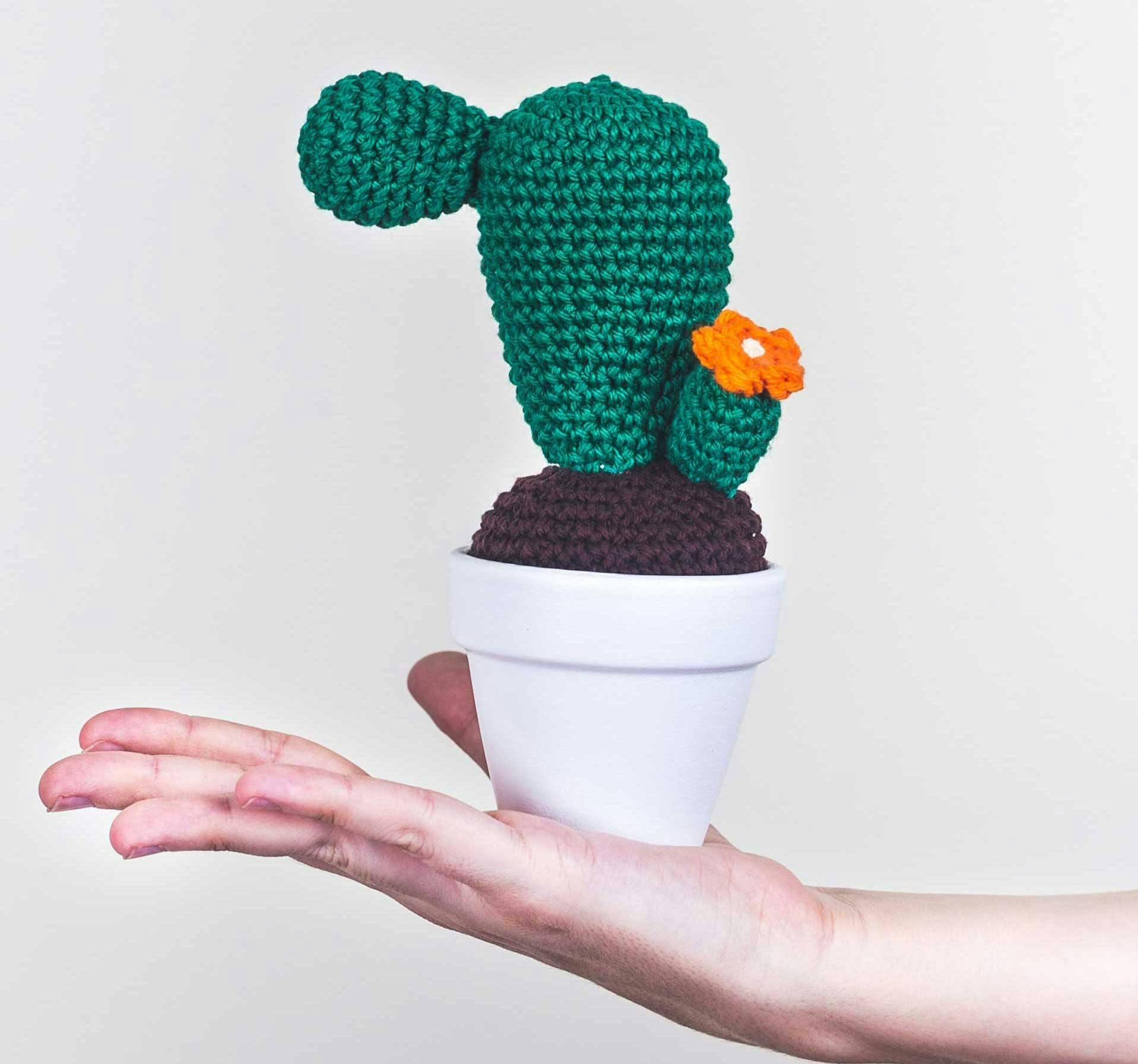 Crochet Homewares
Crocheting is such a great medium for creating homewares for yourself, gifts, or to sell (just don't forget to finish your work with a personalized crochet label). A crochet cactus is a fun home decoration that will brighten up any living space or bedroom. This free Cactus Cushion pattern by Whistle and Ivy looks so well made and will add a touch of summer all year round.
How to sew a label on crocheted items?
Custom clothing labels are a great way to add a professional touch to your homemade items. Sewing a label on a hand-crocheted or knitted item isn't as complicated as you might think either.
The first option is opting for a hem tag or centerfold label. They are usually small and you can slip your clothing label over the bottom edge of your hat, top, scarf, or whatever the crochet project. Then you stitch the top and bottom of the label in place using a few simple stitches across the edge.
The second way is to use a flat label and secure it with one or two small stitches at each end. Make sure not to pull it too tightly when stitching it down, as you will want the label to be able to stretch a bit with your handmade item.