A handmade wedding gift offers a very personal approach to gift-giving and one that really shows the love you feel for the happy couple. We have compiled a list of beautiful handmade wedding gifts that can all be customized to suit any couple for a perfectly thoughtful (and useful) gift to bring along to anyone's special day. Just don't forget to add both a custom woven label and a laundry label to your homemade gifts to complete the look.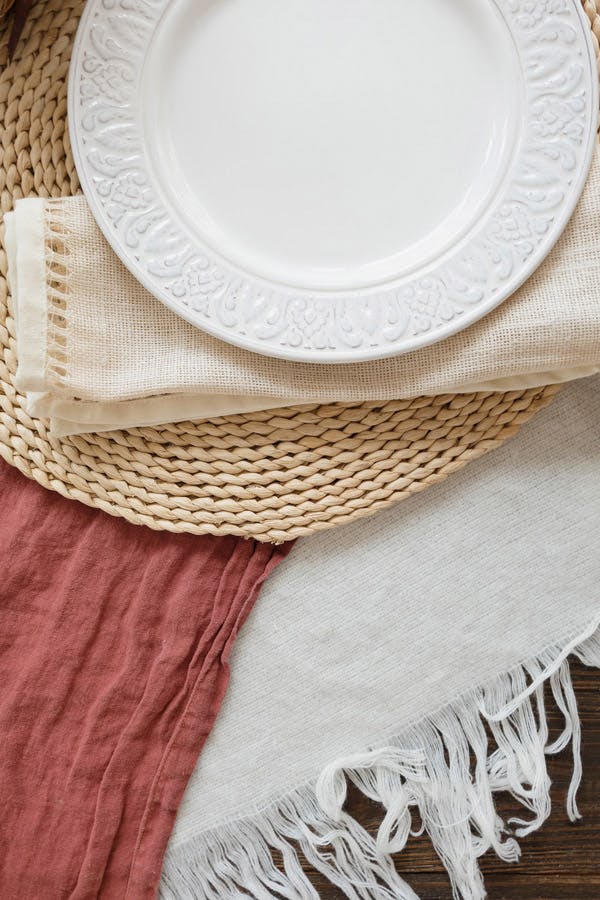 Handmade Table Linens
Traditionally, wedding gifts center around items for the home, something both parties can use and enjoy. This first gift idea is no different. Handmade table linens are a straightforward option for both beginner sewists and those with a lot of experience, as you can adjust the level of detail to match your skillset. A table set can include napkins, placemats, drink coasters, and a tablecloth/table runner. Ideally, you know the approximate size of the couple's dining table and can tailor how many of each place settings to make around that, but if not, aim for a table setting for 6-8 people. For color options, I would usually err on the side of neutral, unless you are confident about picking a pattern or color combination that matches well with their style. Flax linen has a beautiful natural appearance that ages well and is easy to look after, or a plain cotton cloth with hand-embroidered edges will look highly elegant for a more traditional set.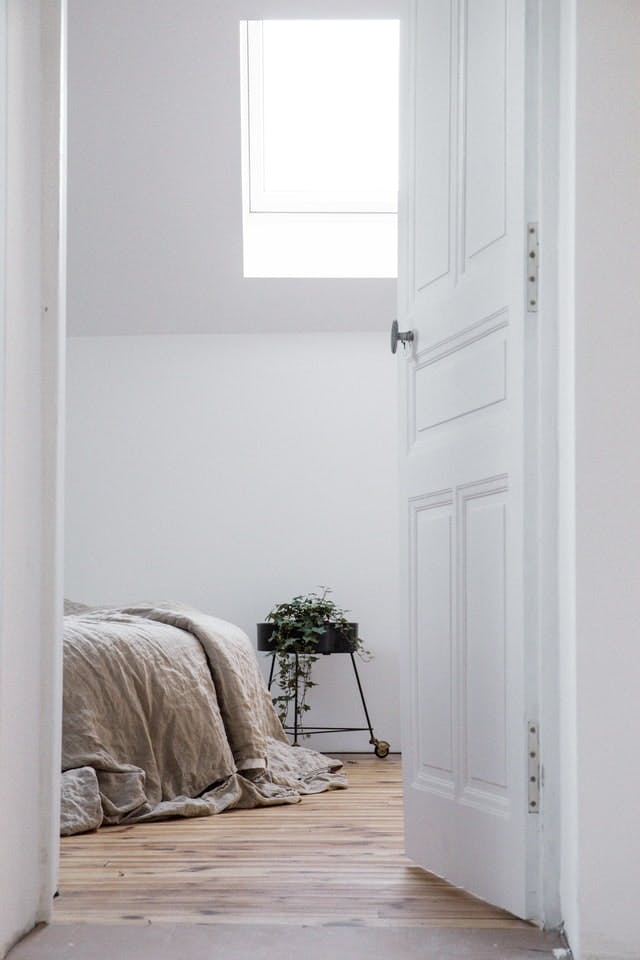 Linen Bedding / Sheet Set
Similarly to table linens, bed linen makes a beautiful gift for a wedding. Handmade linen duvet covers, sheets, and pillowcases definitely tick that box. To begin with, it may seem a bit complicated, but once you break it down it is not much more than sewing straight lines and managing large squares of fabric (easier said than done sometimes!). Finding fabric wide enough can be the hardest part, but online stores such as Etsy have options or try your local furnishing fabrics store. If you can only find standard-width linen, a few clever seams can still make it an option. Over on Design Sponge, they have a duvet cover tutorial which is incredibly helpful for wrapping your head around the process. 
Knitted Throw Blanket
To keep on theme, a knitted throw blanket is a perfect gift for the couple to curl up with on the couch. If you are an adept knitter, try your hand at a cable knit or something with an interesting pattern for a unique, personal touch to the blanket. Otherwise, a plain knit still looks great and is something that they will truly appreciate on a winter evening. Use large circular needles for the much-needed extra space when making blankets, and the bigger needle size will make the knitting process far quicker.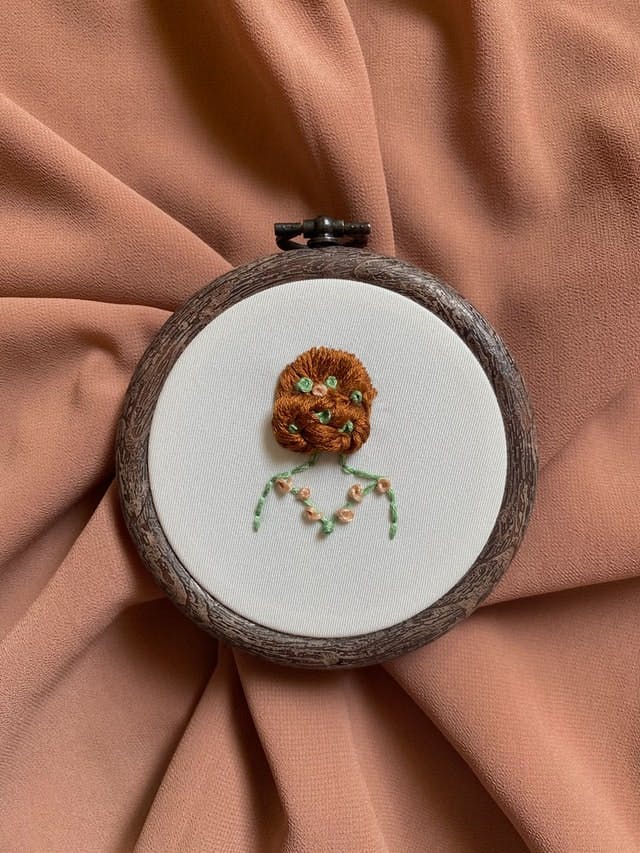 Embroidered Artwork
Hand embroidered art is a very thoughtful way to memorialize their special day. You can incorporate dates and names into the artwork to make it truly personal while theming the design around something to match the couple's tastes. Once finished, it can be left on a wooden embroidery hoop or transferred to a frame for easy display. 
A Wedding Quilt
If you would like to keep things traditional, a wedding quilt is just about the perfect homemade gift option you could think of. Traditionally, a wedding quilt is given to the couple to symbolize the life they will share together (so romantic!), as well as creating for them a beautiful family heirloom they can pass on to their children or future generations. There are patterns specifically made to give as wedding gifts, such as the Double Wedding Ring Quilt, however you can also choose any quilt pattern that you like to make.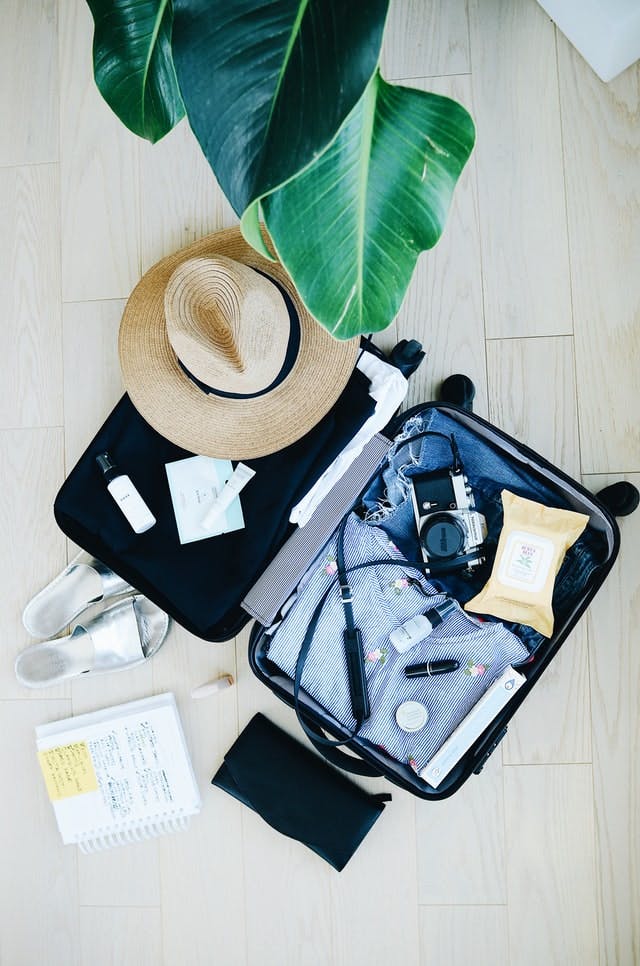 Silk Sleep masks & Robe Set
A matching sleep set is the ultimate in luxury and a much-appreciated gift for those lazy weekend days. Kimono-style bathrobes can be made in a range of sizes and are forgiving enough that you can easily estimate the wearer's size without giving away your gift idea. Pair each robe with a matching silk sleep mask for a very opulent present. 
Matching Toiletry Travel Bags
If your couple are total jet-setters, toiletry travel bags are a home-sewn wedding gift idea that could work for them. The bonus of making toiletry bags is that they only need a small amount of fabric for each, making them a budget-friendly option, without looking like it! Try experiment with different fabrics, perhaps waxed cotton or something water-resistant, or you could even try leather for a very chic take. There are many different shapes you could try out too. Flat pouches are quick and useful, but something with a bit more room and structure, such as this box pouch from Shes Got The Notion, or a hanging toiletry bag, make the best ones for travel.
All hand-sewn gift ideas are ones that are given with love, so make sure to attach your custom label so they know who made it. If you need help making your own labels with us at Dutch Label Shop and you don't know where to start, check out our Support Page where you can read our FAQ's and contact customer care who are happy to help you get started! Happy Making xx