Whether it's your first sewing machine and you're trying to test the sewing waters, or you're a sewing veteran, a sewing machine is an investment. Taking care of your investment is important not just for the health of your machine, but also for the quality of your finished sewing projects. Here are some tips for sewing machine upkeep and cleaning that will keep you, your sewing machine, and your sewing projects in tip-top shape.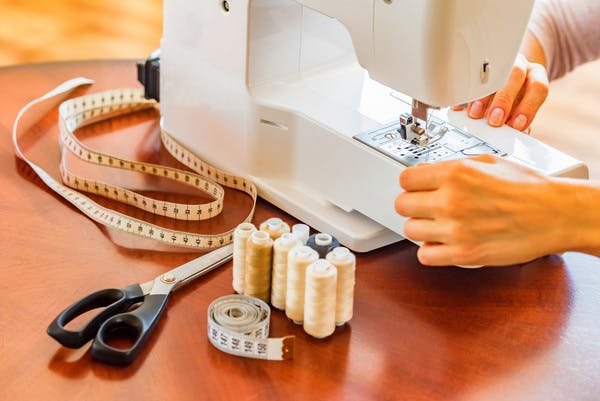 Keep It Fresh
Start fresh! Even before turning your sewing machine on, begin by dusting it off and cleaning it up. Use a small brush to dust the top of your machine, under the feed plate (you might need a small screwdriver) and where the bobbin goes. Use tweezers to remove any loose threads and bits of fabric that accumulate under there, and if needed, re-oil your machine as per manufacturers instructions (you can often find pdf versions of most sewing machine manuals online). Most domestic machines come with small brushes but you can easily use a clean make-up brush or even a pipe cleaner if you have misplaced yours. Maintaining your machine makes a huge difference in how it runs, so keep a brush handy while sewing, especially with natural fibers such as linen and cotton. You will be surprised by the amount of dust that gets trapped after just a couple of hours sewing!
Equip The Right Accessories
Having the right accessories will make your sewing projects much more fun and will also help keep your sewing machine running at a great quality. One amazing lifesaver for your sewing trinity (sewer, machine, project), is a Teflon presser foot. A Teflon presser foot is a must-have for any hard to sew fabrics that might stick to a regular sewing machine foot. It helps slippery fabrics such as silk satin and shiny lycra as well as leather, vinyl and coated fabrics slide easily through the sewing machine meaning you will have less skipped stitches and broken threads, making these normally hard to sew fabrics much more achievable!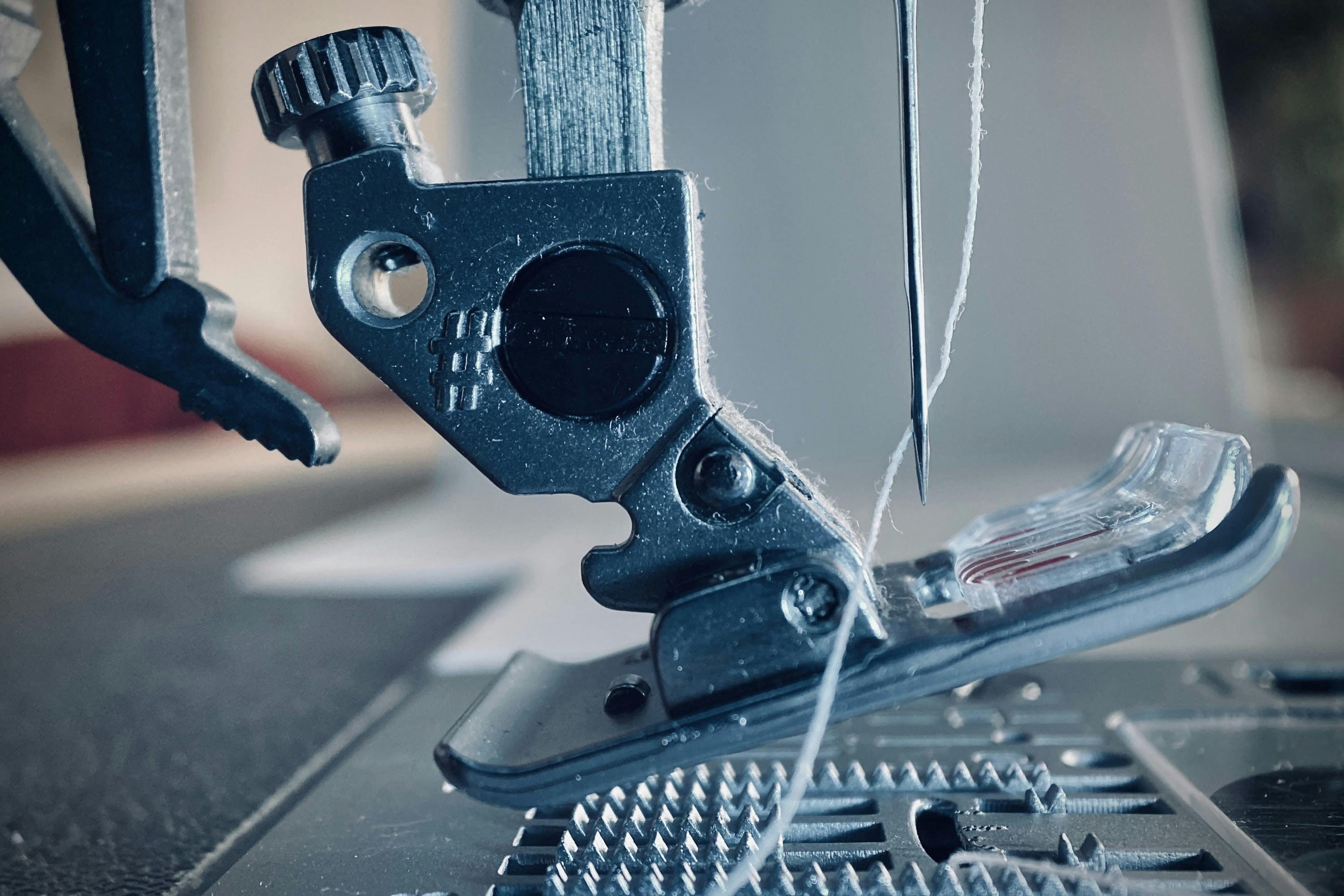 Pay Attention To Your Needles
Nothing is worse than a broken needle, so making sure that you're using the correct needle when starting a project will save you a lot of tears and heartbreak. The numbers on your sewing machine needle packet correspond to both European (70/80/90 etc) and American (10/12/14 etc) needle sizes and the higher the number the thicker the needle. For lightweight fabrics use a thin needle such as 70/10, and for mid-weight fabrics such as jersey, cotton lawn and linen use around an 80/12. A thicker needle such as 90/14 or 100/16 can be used for denim, canvas and lightweight leather. Once you have selected the gauge, make sure to check the point of the needle is the correct one for your material type. The most common types of needles are either a Universal needle which is fine for most woven fabrics or Ball Point which works best with knit fabrics.
Make Your Sewing Machine a Clean Machine
Yes, we already mentioned keeping your machine tidy and regularly dusting it. But you also want to make sure to regularly deep clean your sewing machine, too. Martha Stewart, of course, has a guide for giving your sewing machine a deep cleaning. And if you're sporting a vintage sewing machine (we're not going to demand to see photos of that beauty....), there are also some steps you'll want to take to keep your antique or vintage sewing machine clean, too. Either way, a regularly cleaned machine means less chance of damage to the machine and your projects in the long run.
Well-Used = Well-Loved
Sewing machines are like cats, they all have their idiosyncrasies. You will quickly learn all the kinks and quirks of your sewing machine by getting out there and doing the projects that speak to your heart. Whether you're adding t-shirt labels to your newest project, creating a project from some Instagram inspiration, trying a new technique for tailoring trousers, or anything in between, using your machine and treating it well is what caring for your sewing machine is all about.