For us magpies, sequins are hard to ignore. These shiny, reflective disks add a big splash of glam to any look, taking even a basic garment shape from 0 to 100 in a flash. But before jumping into your sparkly project blindly, it is worth noting that although sewing with this fabric can be a bit of a challenge, it is totally doable for most sewists. To set yourself up for the best results, make sure to set aside a bit more time and have some extra patience while working with it.
We have put together some top tips for choosing, cutting, and sewing sequin fabrics, as well as answering some of the most asked questions about the process, so you can feel confident embarking on your newest project.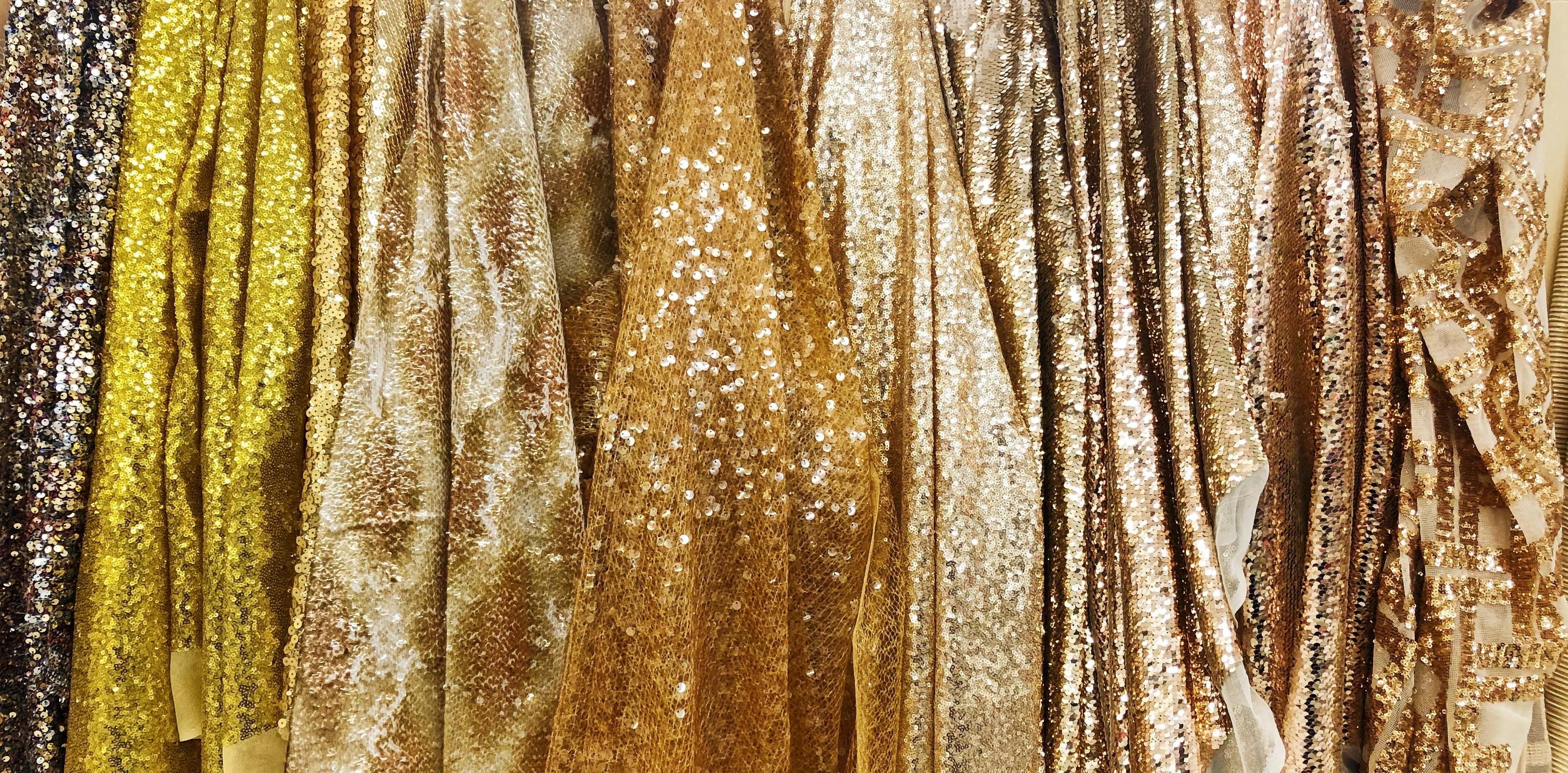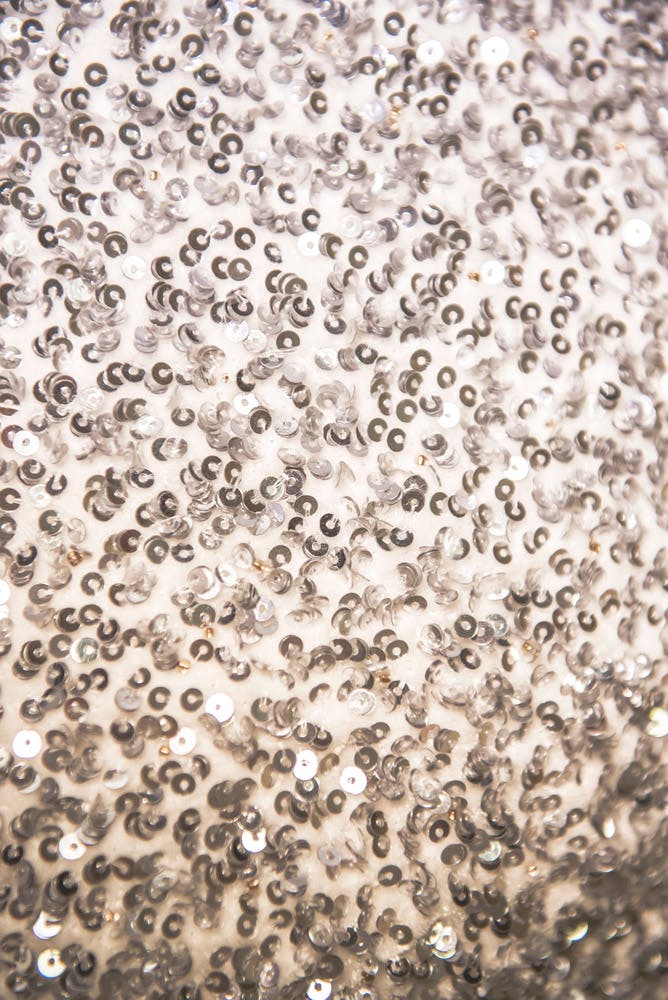 How to choose the right sequin fabric:
Choosing a sequin fabric that is right for your project is not always easy. When checking out the sequin section of your local fabric store, you might notice a huge variety of sequinned options. They can be either glued or sewn on, and attached to a base material of mesh, knit, or woven fabrics. Below are a few important things to look out for when shopping for a sequin fabric, whatever the project.
Choosing the right type of fabric will largely depend on your project and the sewing pattern you will be using, so check the patterns recommended materials first. If the pattern calls for a stretch fabric, you should look for sequins that are attached to a stretchy mesh or knit base. For a pattern that needs a stable fabric, you will need to make sure your sequin fabric doesn't have stretch, so a woven base will be a better choice.
Sewn-on sequins are almost always better quality and will last longer than fabrics that have sequins glued on. Stitched on sequins will also reflect light and add more sparkly dimension as they have more movement, rather than being firmly glued into place.
Sequin fabrics come in all shapes and sizes. Some are densely packed with sequins overlapping, and others can be more sparse, with sequins sewn in particular shapes and designs. Think about what you will be making with your sequin fabric and whether you want something that has a full sequin coverage, or with sequins sewn into a pattern with more of the base mesh showing.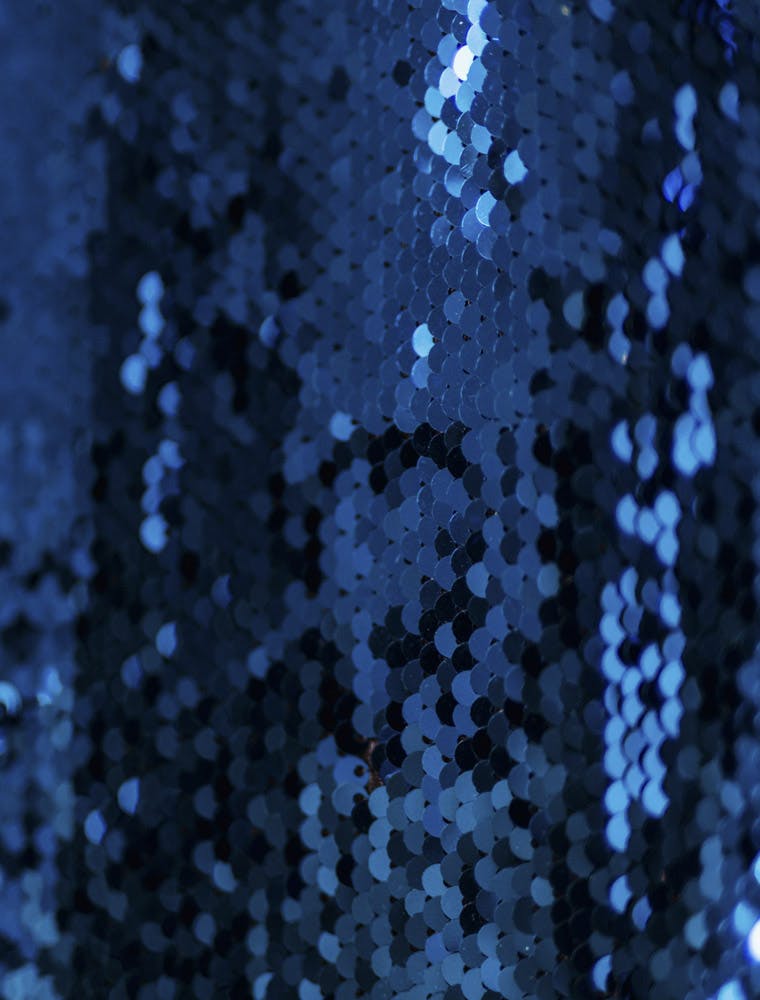 How To Cut Sequin Fabric:
Unlike most fabrics, sequin fabrics can be a little harder to cut. They are messy, with sequins flying off at all angles and will not be kind to your favourite pair of scissors. When preparing your sequin fabric for cutting, there are a few things you can do to make it easier for yourself. 
Go for a simple shape for your garment or item. Avoid patterns that have darts, gathers, and style lines or panels, as they will add additional cut lines and make it harder to get a neat finish when sewing. Simple is better in this case!
Use a basting stitch to outline your pattern before cutting. Sequin fabrics are hard to mark as the surface isn't flat and tailor's chalk will quickly rub off. A basting stitch in a bright, contrasting thread will give you the option of marking out the shape before cutting.
When cutting your pattern out, make sure all the pattern pieces are facing the same direction. Sequin fabrics have a nap to them, and it will stand out if they are not all cut the same way.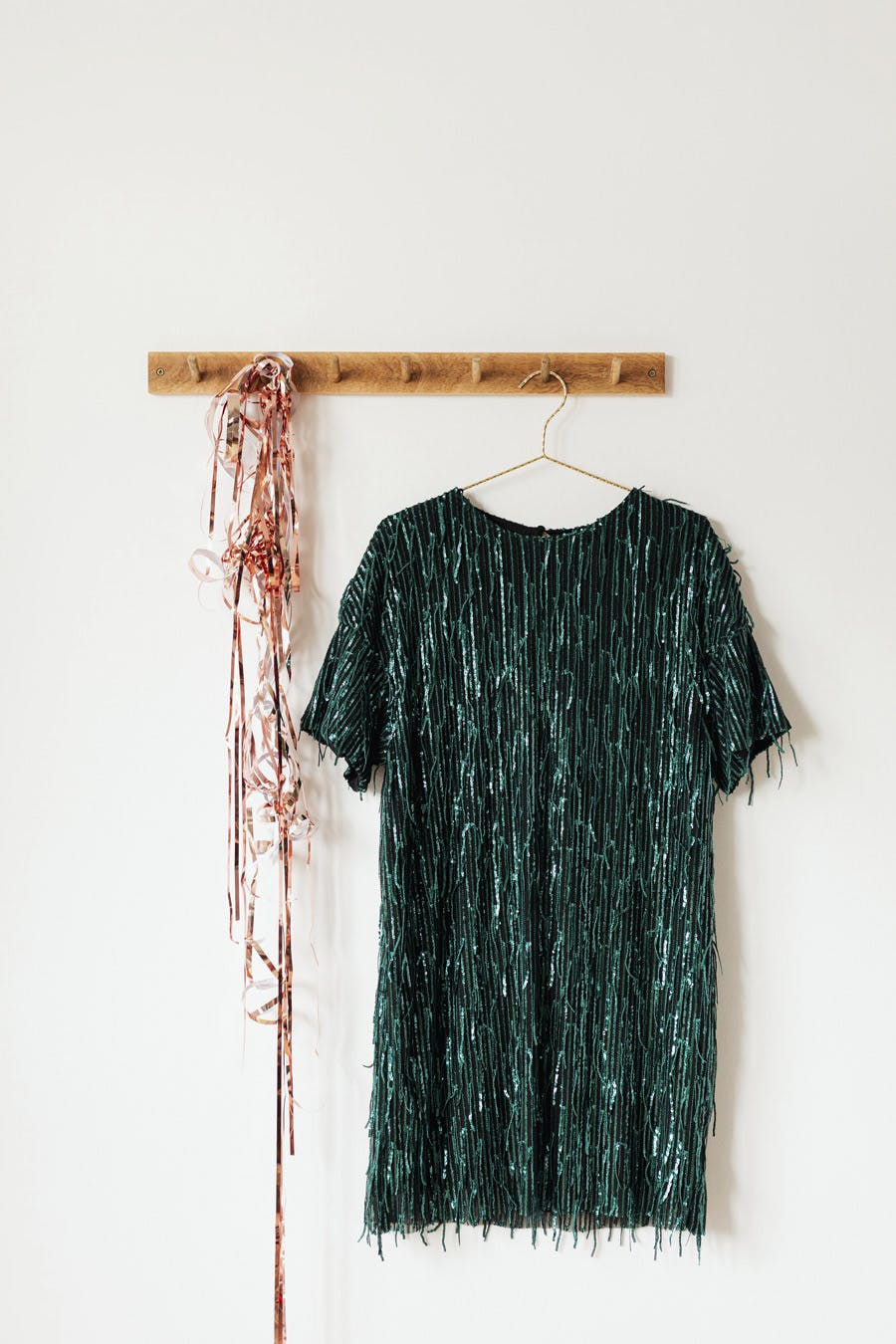 How To Sew With Sequin Fabric:
There are a few ways to sew sequin fabrics. Firstly, you could take the slow and cautious approach by hand stitching seams and hems. This is perfectly suitable when you only have a few seams to finish but is much less appealing for those sewing together a complete outfit. If this is the case, you will probably want to use a sewing machine for your project. And fear not, most sewing machines will be able to manage your sequin fabrics just fine, just go slow and keep a few of these tips in mind!
The most professional finish involves removing the sequins from the seam allowance and right up to the stitch line altogether. This might seem awfully time consuming, but it really will get you the best results. Seams will sit much smoother without half sewn sequins poking out. Once your seams are sewn together, you can use a few spare sequins to cover any obvious bald spots.
Opt for a sharp, heavyweight needle such as a leather needle when sewing the sequin fabric. Sequins are tough for the needle to pierce, so choosing a sturdy one will help to prevent it from breaking too frequently. Keep spares handy too!
Pick a garment pattern that doesn't need any topstitching. Sequin garments look best when the sequins are left to do their thing, so skip the topstitching to keep them looking their best. This goes for hems (and your custom care labels!) too, if you can, use a blind stitch (invisible stitch) whenever possible.
Let us know what your must-dos are for when sewing with sequin fabric over on our facebook or twitter accounts so we can keep the list going!