Socks. Lovely socks. A treat for your feet. Maybe not something you normally spend any amount of time thinking about, but this National Sock Day I want to give a little recognition to these hard workers. Easy to take for granted, the best socks are the ones you put on in the morning and don't think about again for the rest of the day. The ones that don't demand our attention by slithering down to the end of our shoes, or silently cutting off vital foot circulation, only to realize when you've already got pins-and-needles.
Other than their obvious practical purposes, such as protecting my feet from blisters, socks give me a lot of joy. I like bright socks, patterned socks, lacey socks, wooly socks, and stocking socks. I like that there is always a right sock for any situation and any shoe, and that they are an accessible point within fashion that anyone can jump into.
I also like that they make fantastic gifts. Socks may get a bad rep as thoughtless gifts given only by the uninspired, however, this is just plain wrong. I don't know a single person who doesn't like a gift they can actually use, one that is caring and intimate without being too intimate, and also shows a bit of the personality of the giver. And even if you did get a dud pair, you will still be able to use them as they are just socks.

So as someone who is "passionate" about the charm a good pair of socks has, I will share with you... my sock drawer. 
Statement Socks
Are all socks statement socks? Quite possibly! Whether the statement is that you don't care about socks, or maybe you care too much, they all say something to the keen observer. As I don't want to argue whether certain socks of mine fall under the category of 'statement socks' as most of them probably do, I will just delve even further.
Party Socks
Arguably these go under the sub-header of statement socks, however, for me, party socks have a special space in my sock drawer, and are my favorite "genre" of sock. They are fine, meshy, sometimes (most times) glittery, and not all that comfortable. They wear quickly and so are reserved for special occasions.
Lucky Socks 
Growing up in New Zealand I feel as though so many culturally significant events are tied to sports. I, for one, never had any interest in sailing as a child but I sure did after I found out everyone was wearing lucky red socks. Popularised after the unfortunate death of New Zealand's sailing icon Sir Peter Blake and his good luck charm, these socks stoked an idea in me, one that doesn't seem to have left. So with the comfort that superstitions are rife in both sport and life in general, yes, I have a few pairs of lucky socks. 
The "Perfect" Everyday Sock
Possibly an embarrassing sock to admit to having put a decent amount of effort into finding, this seemingly very ordinary sock can be elusive. Like anything good that is deemed 'perfect', this will differ from person to person. I like mine to be a specific length that goes past my ankle but slightly shorter than your standard crew sock so that it doesn't need to be scrunched back down. These socks are a high cotton blend, with the band at the top not too wide or tight, and available in numerous colors preferably.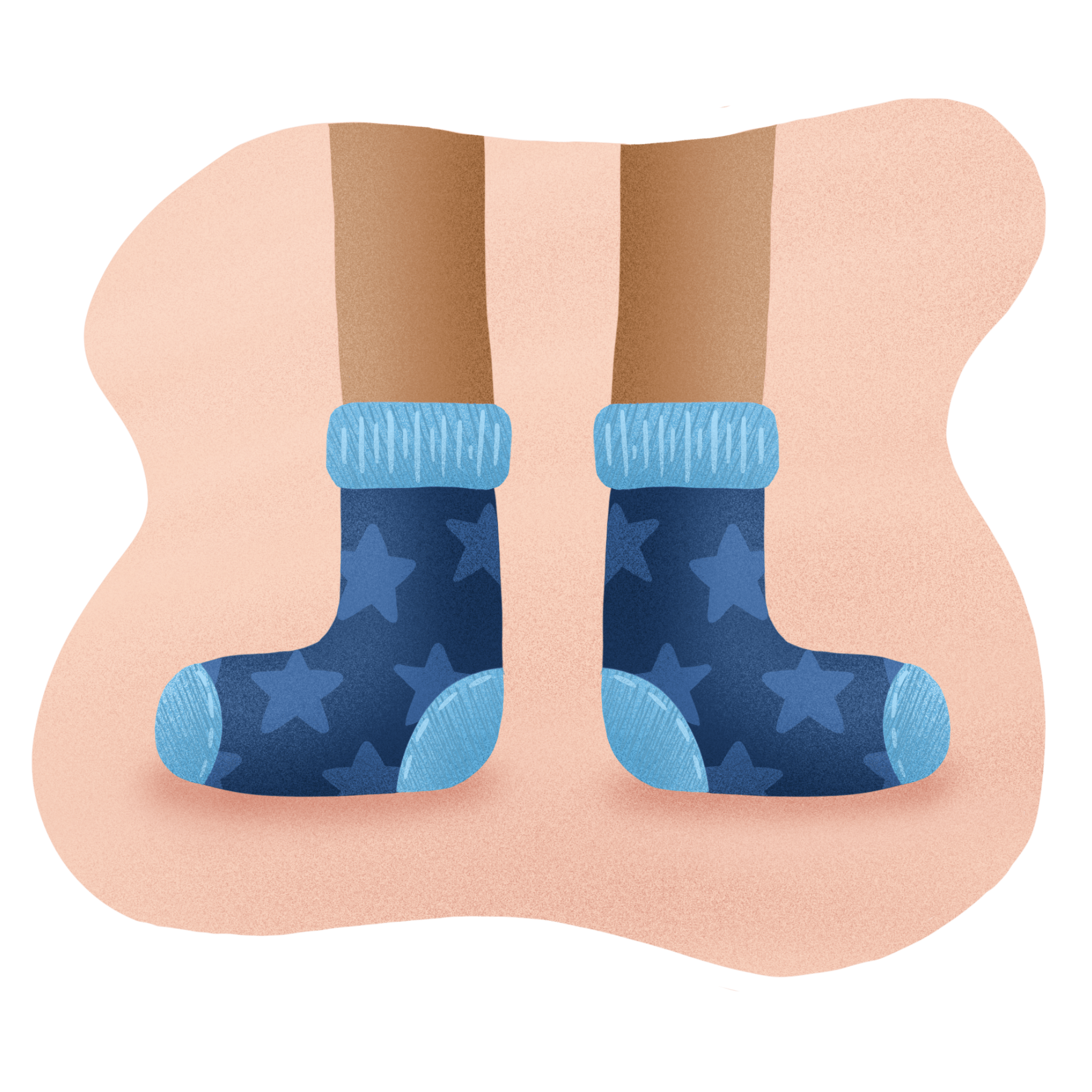 Novelty Socks 
I may not own any novelty socks, as I like to think I take my socks seriously, I do enjoy looking at knitting patterns of socks I will likely never make. If you are on the lookout for a holiday craft I can suggest one of my favorite patterns that would easily fall into the category of novelty socks, the shark sock.

Socks And Sandals Socks
Perhaps the combination of living in both New Zealand and Germany has done something to me as I am mega fond of a sock and sandal combo, particularly of one that is not done too "fashionably". Any (plain) socks will do with your Birkenstocks, but for thonged sandals, I have a knitted version of the Japanese sock called a Tabi. These are traditional socks that have a lot of interesting history and customs around them and are designed to be worn with a sandal or shoe that goes between your big toes.
A homemade pair of socks takes gifting a pair of socks to the next level, so if you are looking for some sweet gift ideas for this upcoming holiday season, give socks a go! You can order your Custom Hang Tags through us at DLS to give them a professional touch.