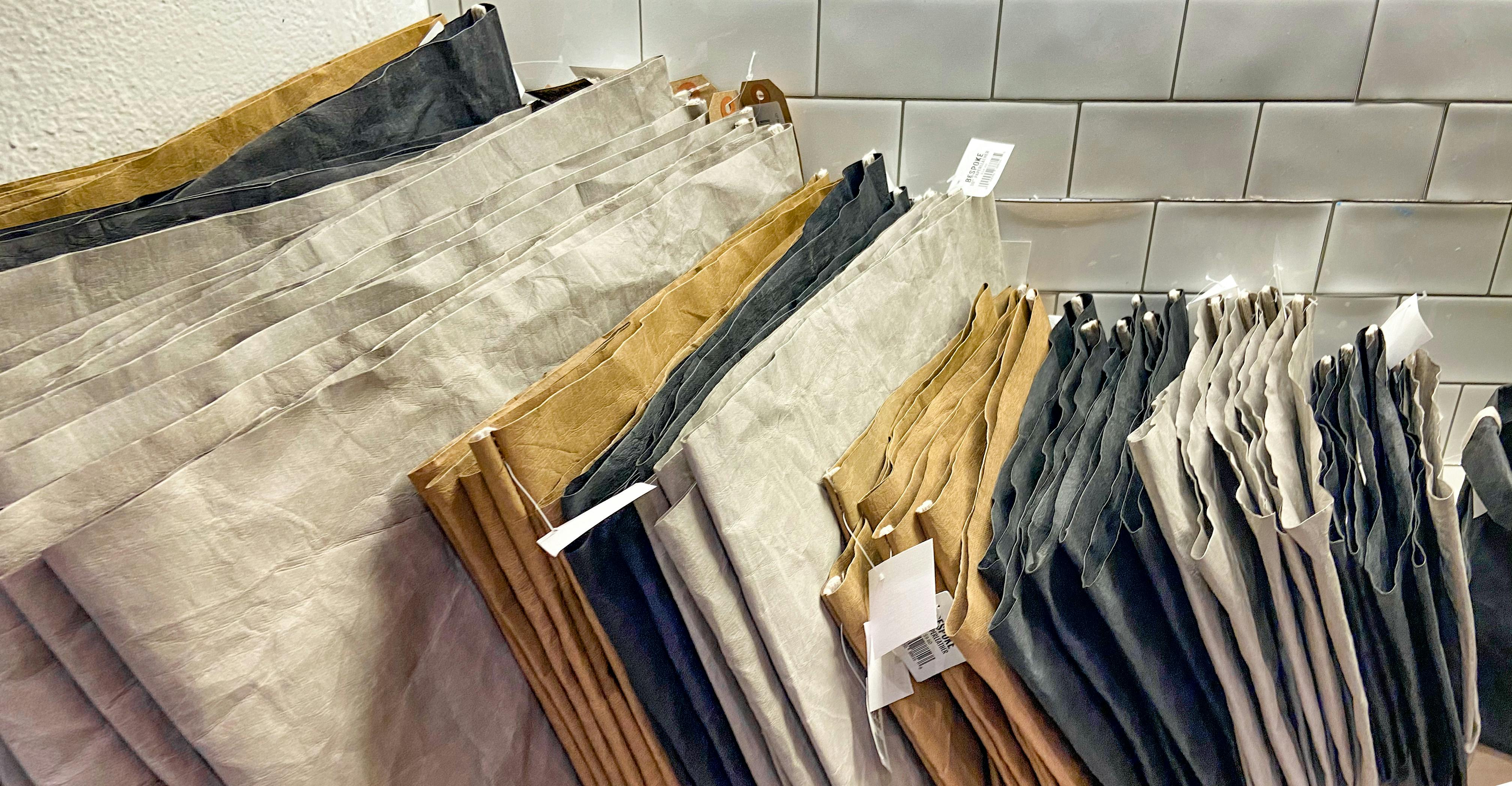 A really interesting material that I've been obsessed with for planters is a faux leather called paper leather. You can find them all over in different colors, shapes, and styles. I really wanted to support a local business, so I purchased one for my snake plant from a local store in Collingswood, New Jersey called BeSpoke Home + Life. You can check them out on Instagram, or their website here. The cool thing about this material is not only does it make your plant look like it's fresh out of a greenhouse, but it could also be used to house all sorts of things. We love some versatility! However, If you're not near New Jersey, you can find some great options like this on Etsy - just search for 'paper leather plant pots.'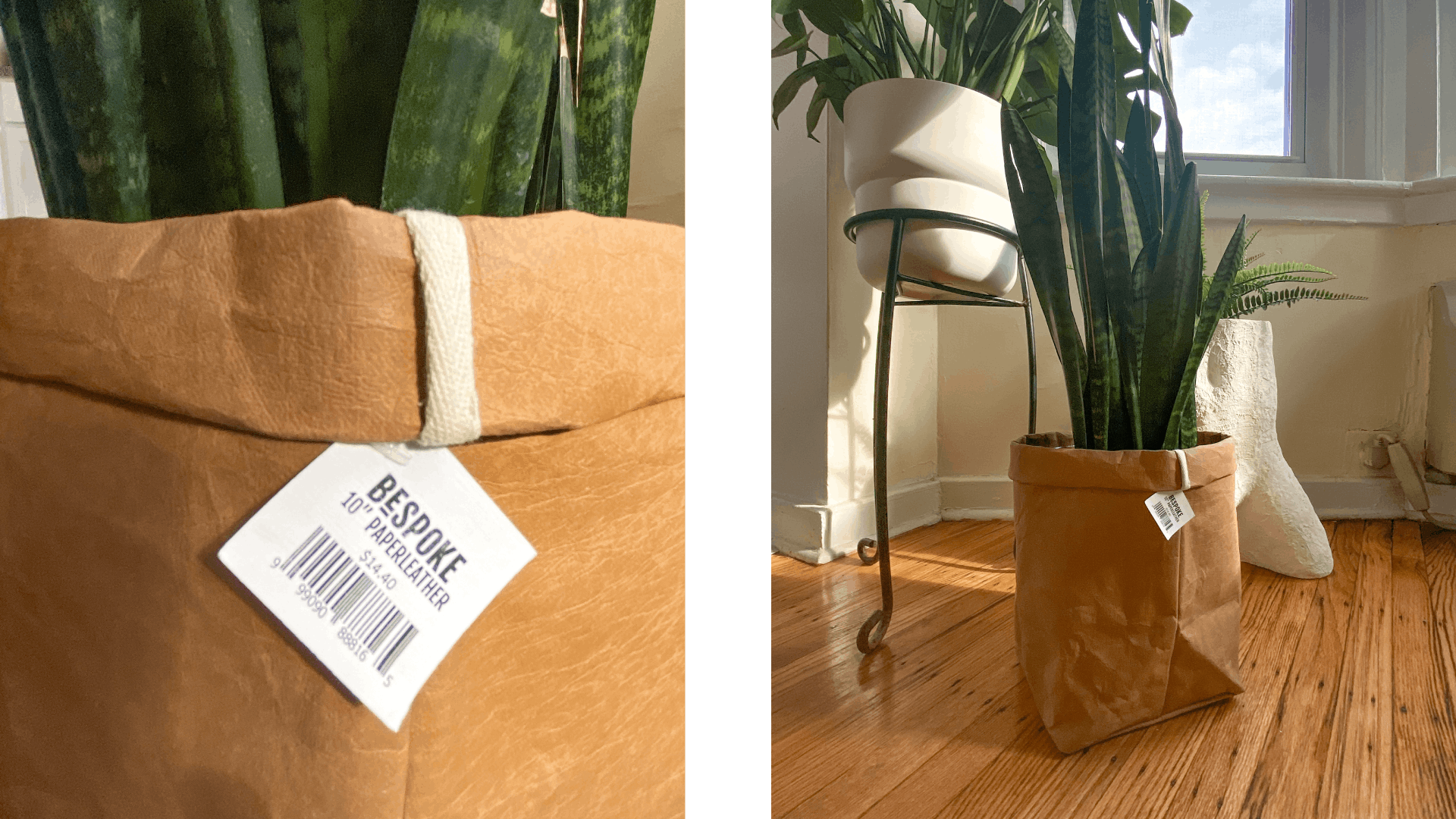 This next one is more of a DIY vase than it is a planter, but still would work great with some tiny plants or fresh flowers. Home decor and DIY extraordinaire Lone Fox on YouTube made a really simple way to transform any type of cylindrical glass vase into a faux leather West Elm duplicate. (But obviously for a lot cheaper!) You can watch the tutorial in his most recent video here. You could even try doing this DIY on larger vases or cylindrical planters to fit bigger plants, or maybe for small propagated plants. Doing it yourself ensures the outcome is the perfect style and size for your space, and adds an extra bit of detail and texture as well.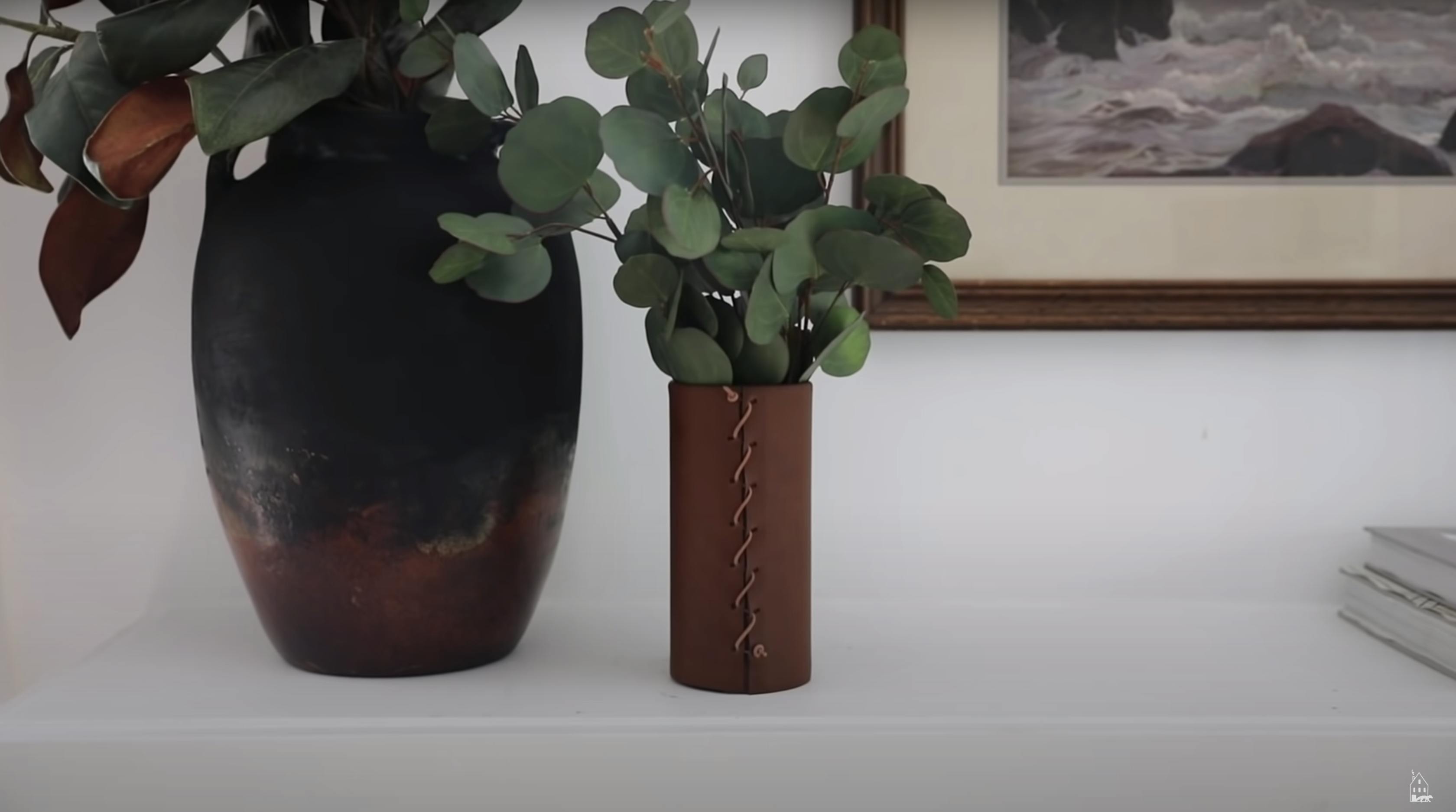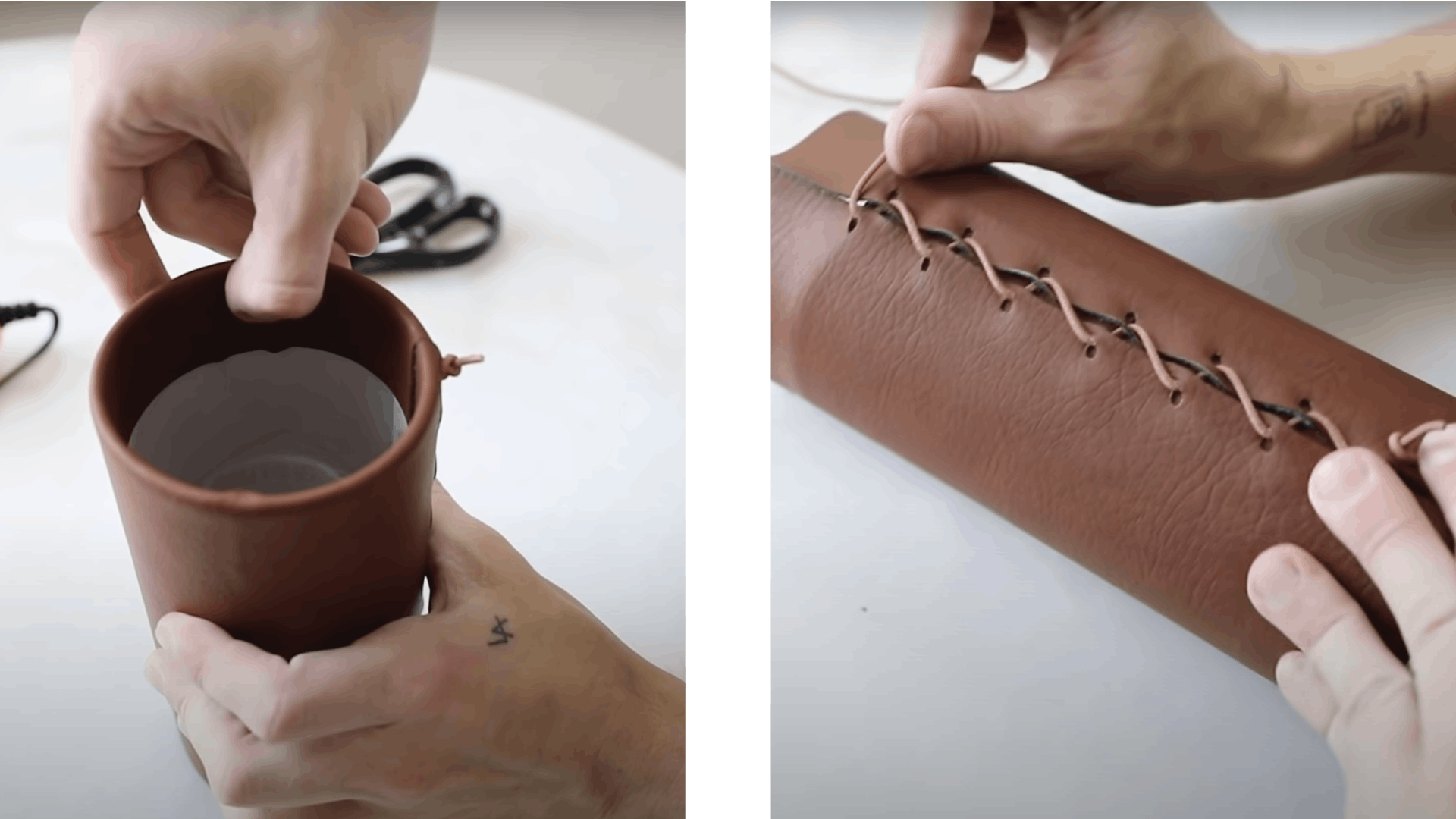 Now if you're not into the faux leather vibe, rattan and woven baskets are always a great option for plant pots. These woven basket planters by AmshaStudio are perfect for just that! They come in a variety of different sizes and colors, and they really give off that nice cozy boho vibe. Now you've got to admit, these are a whole lot prettier than $2 plastic pots!

Another great option is to just make a basket planter DIY using rope! From this video by The Sorry Girls, they show how to create a basket by braiding and hot gluing rope together, and using a bucket as a mold. They use this for blanket storage, but you could just as easily pop a plant in there. The best part about this is DIY is it requires minimal materials and you can fit it to any sized plant you might have - or even using different colored rope depending on the style you're going for. Hopefully these DIYs and textile planters alike gave you some inspiration. And if you end up making some yourself, why not label them? Hit us up, we're your local label experts or design custom price tags using our label configurator.