Have you ever watched those vintage movies and shows on TV and drool over that chic style of the Golden Era? You can achieve that Betty Page, vintage, style for yourself with some cost effective accessorizing and a detailed shopping eye.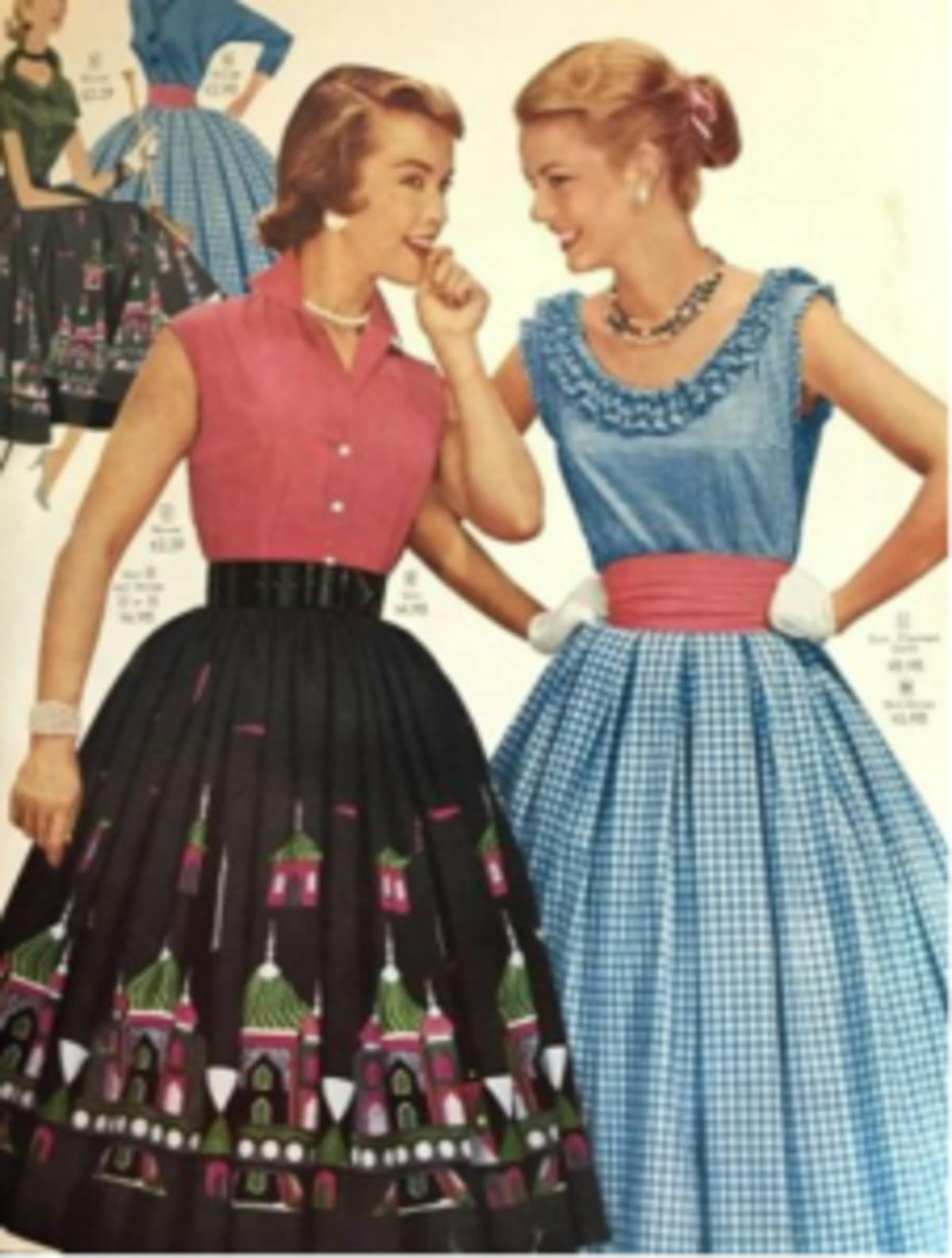 The trendy silhouette of the 1940s and 50s was a pear shape – if you naturally have curves, then you're in luck! If you're like me, a few simple styling tricks will help you create the shape.
Look for dresses that sit a little up on your waist instead of dresses that cut off under your chest (empire). You can also opt for high waisted skirts and blousy tops. This creates a cinched look around the middle to create that pear shape.   
Add a belt or scarf around your middle for added flair and to make that waist look even smaller.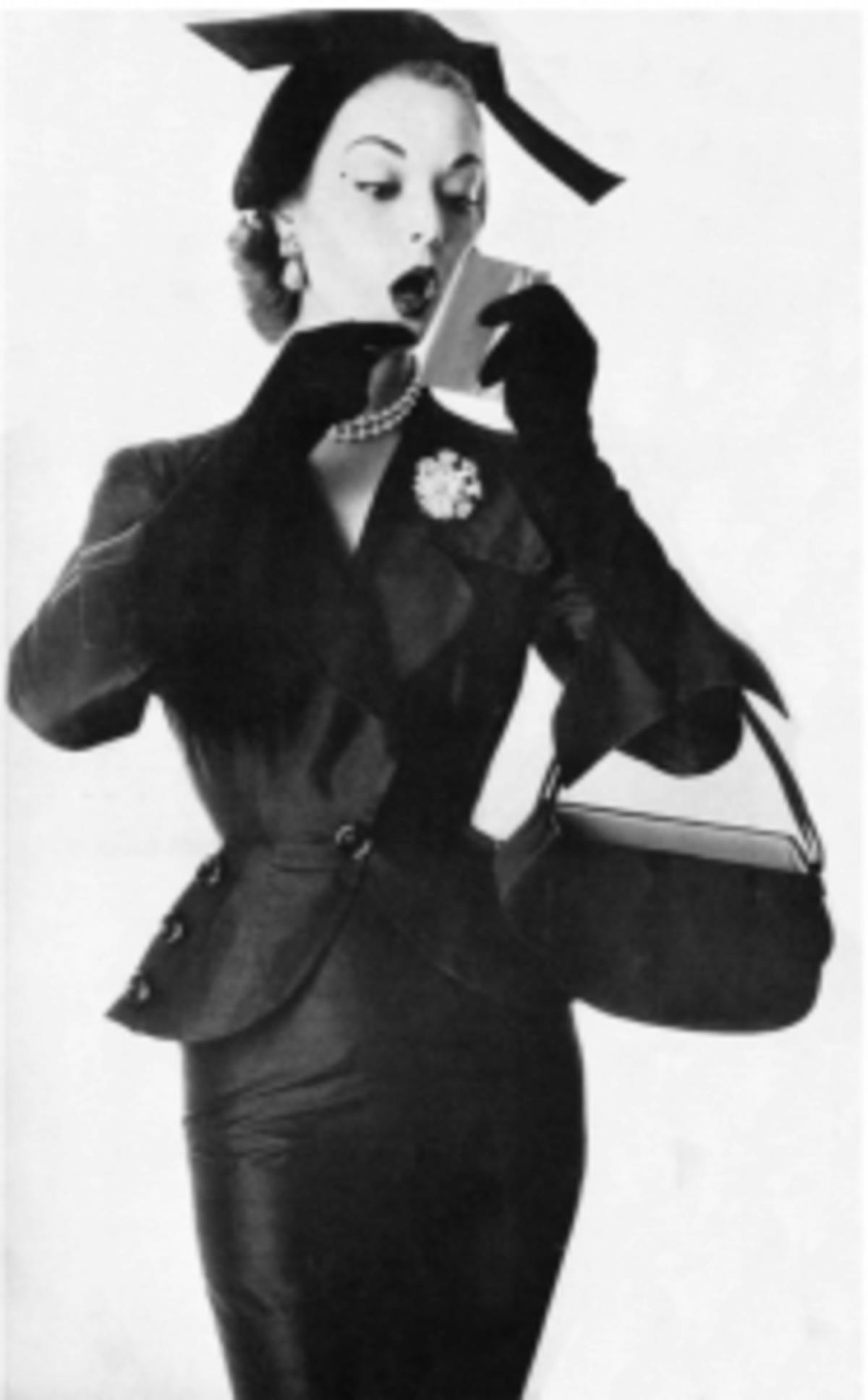 The ladies of the Golden Era dressed in clean, defined lines. Unless you're going for the baggy, androgynous look of a later time, stick to outfits with structure. Think darts! Especially during the war years, when fabric was a hot commodity, women opted for streamlined looks without excess fabric. Skirts got bigger but maintained a clean A line when America entered the 50s.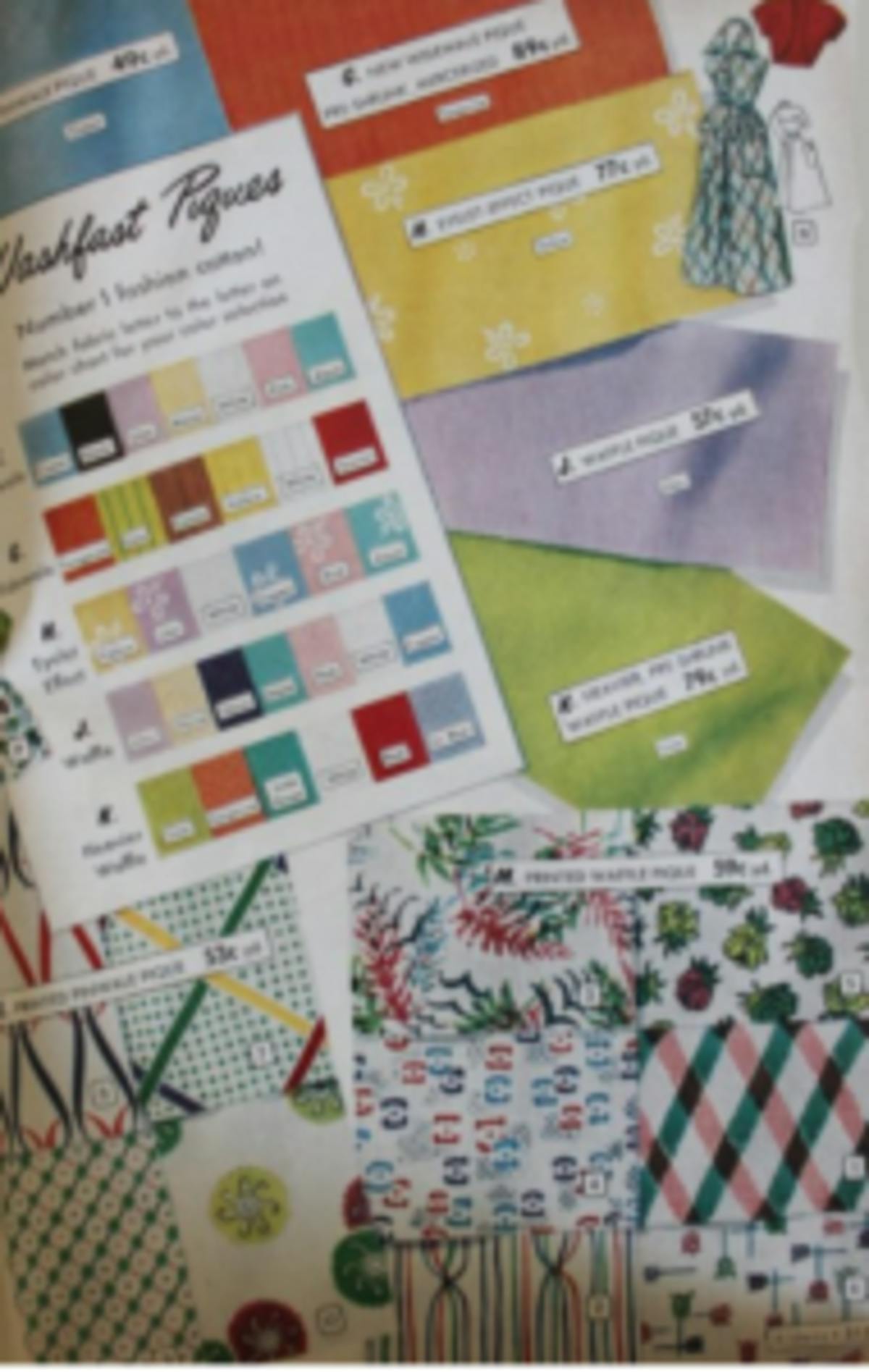 Achieving the right look is all about the color and patterns of your outfits sometimes. Do your research!
Polka dots
Plaid
Gingham
Checks
Abstract prints and
Large floral patterns
These patterns dominated the Golden Era, and colors were bright and bold.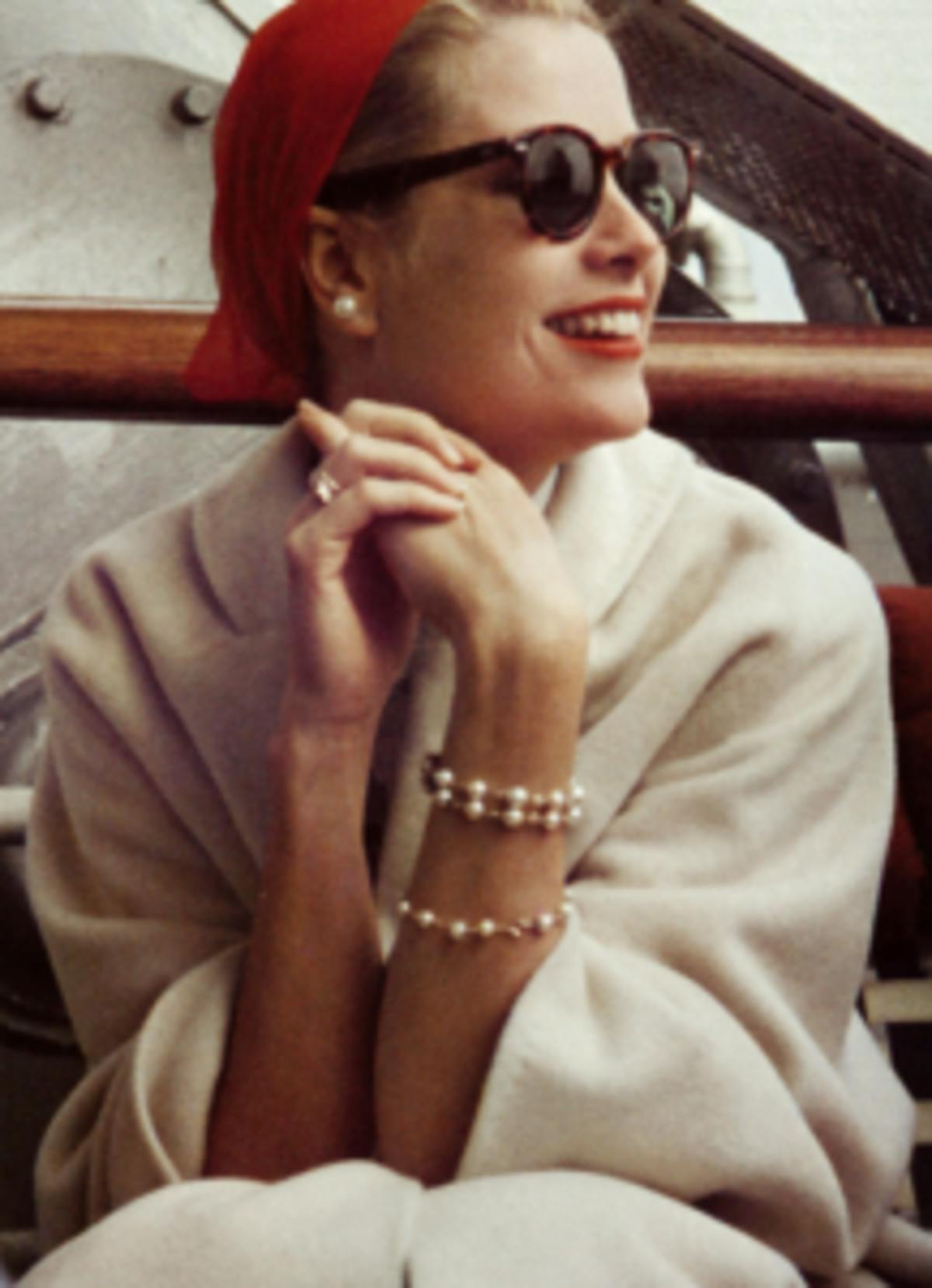 Creating that vintage look can even be as simple as adding a scarf! Neck and head scarves were popular in the 50s and can easily be recreated with fabric scraps. Go for light weight silks with bold patterns.
Shoes are key elements of the perfect vintage outfit – no sneakers allowed! Closed toe, peep toe, wedges, and espadrilles are all easy to find styles that can add the perfect classic touch to your outfit. If you're headed to the beach, grab a pair of huaraches!
Jewelry is essential. Coco Chanel popularized costume jewelry in this era, so go big!
Opt for bright, bold make-up and nail color to complete your look.
As always, don't forget to finish up that vintage piece with your very own custom labels!