Custom Clothing Labels That Make Your Work Stand Out
Create a label that is uniquely yours.
Starting at $17 for 30 Labels
Our Products
Incredible Labels, Even Better Service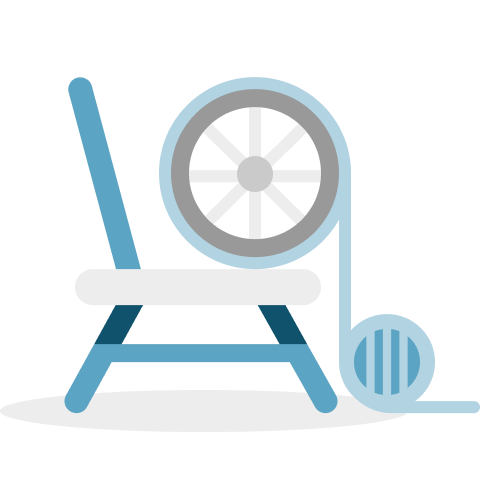 High Quality from Start to Finish
From design to support to delivery, we aim to exceed every expectation.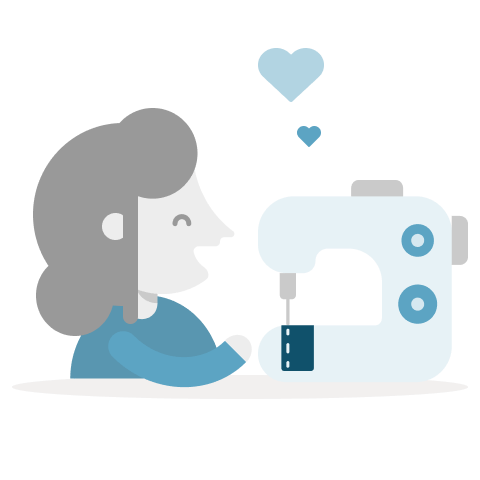 Big or Small, We Make Them All
Have a truly original design challenge? Just need a few labels, or maybe thousands? Whatever your order, we've got you covered.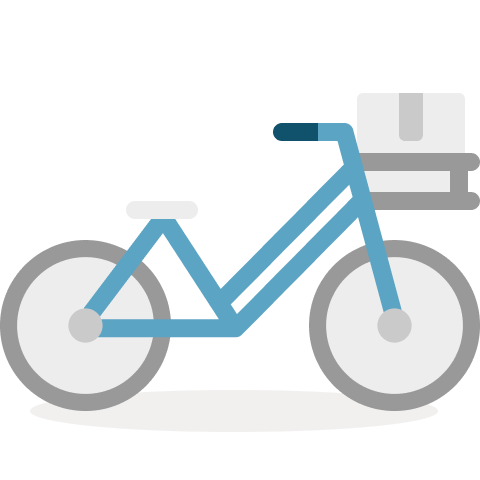 Fast Turn-Around Time
Place your order & your clothing labels will be dispatched in 10-14 days or less. Yeah, we're that quick.
Get Product Samples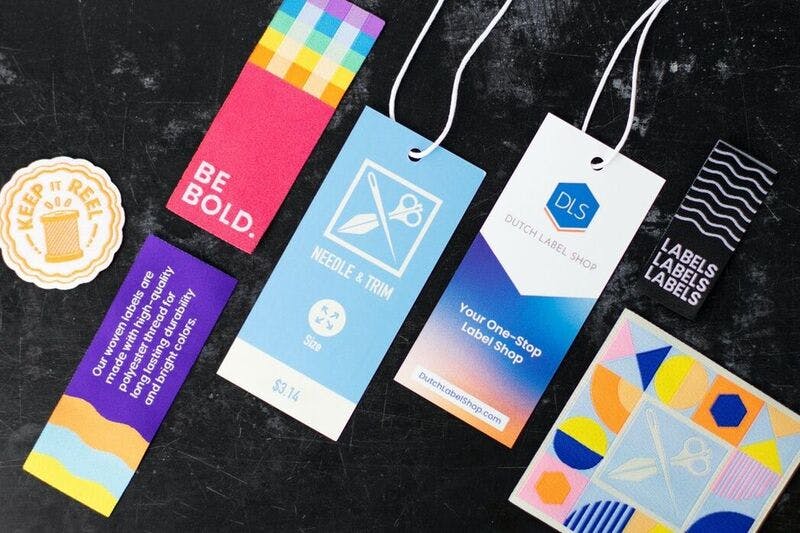 Need To See Some Samples?
Want to see and touch some real labels before you decide on what to get? No problem.
Sample label packs are just $1.
Get sample packs shipped directly to you!
Inspiring Customer Projects
Our Reviews
A Label Makes All The Difference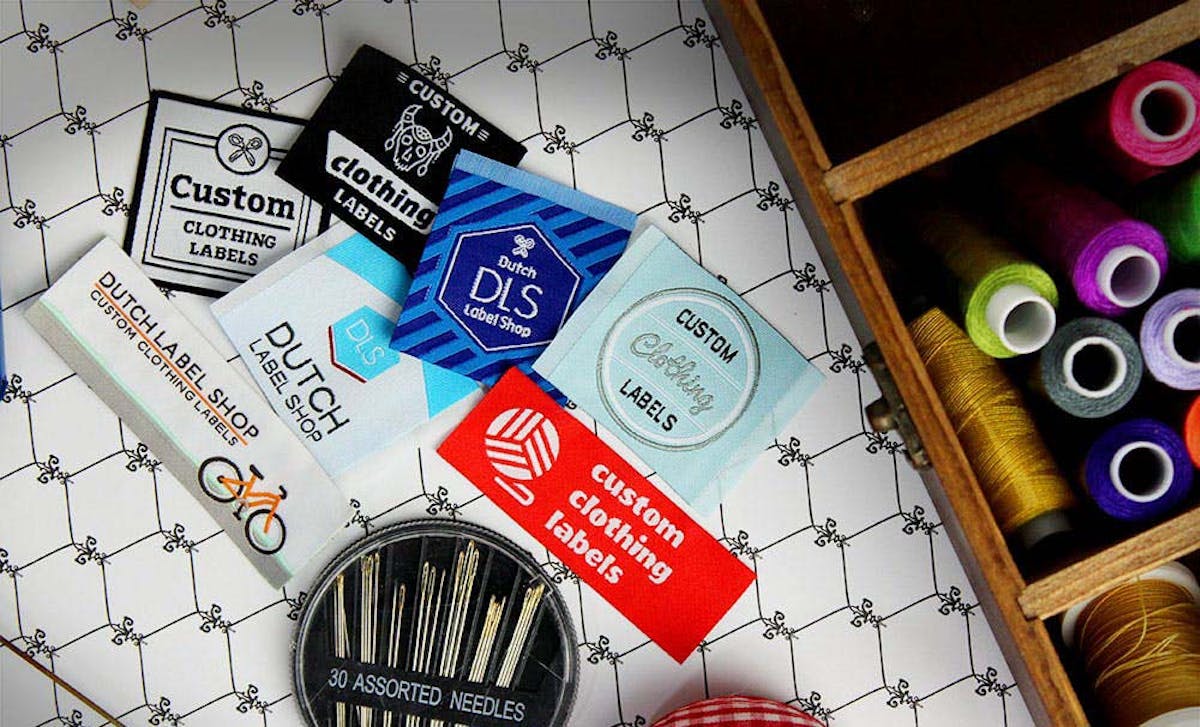 Go From Done To Finished
There's nothing quite like completing a sewing project, taking a step back, and admiring your work. And whether you've invested time and effort into a garment for a loved one, or a product that you're going to sell, your custom clothing deserves a custom fabric tag, or iron-on label. It's the finishing touch that makes your garments truly finished.
Design Your Clothing Labels & Tags Now
Our intuitive design process makes it easy to translate your ideas into professional, personalized clothing labels, and tags. You can choose from hundreds of available shapes, sizes, and creative elements. It is possible to order woven labels for sewing on clothing, bags, home goods, and much more. And if you need any help along the way, our dedicated support team is ready to help you out with whatever you need.
Uploading Your Own Design?
Already have a logo? Just upload a digital file, email the file to us, or contact our support team. We'll review your art and production specs, and help you choose the best clothing label type, size, and thread color options.
Top Quality Clothing Labels Every Time

Amazing Woven Clothing Labels
Our Woven Clothing Labels are made with 100% polyester thread.
Our advanced Woven Clothing Label design upload tools let you customize your labels and tags with nearly limitless possibilities. All you have to do is provide us with your design, your desired options and we take care of the rest.
We can produce virtually any major style or shape of Woven Label. We support centerfolds, end folds, book cover folds, miter folds, hanger loops, manhattan folds, and custom laser cut shapes.
If you have an idea for a label or treatment not listed here just let us know and we will do whatever we can to make your design a reality.
Hang Tags You Can Be Proud Of
Our custom hang tags are made from professional quality 280 gsm Bristol Board that can be printed single or double-sided. All of our Hang Tags are printed, cut and hole punched for cordage making them easy to attach to your items. We even offer our own cord that we will pre-attach for you saving you hours of tedious labor.
You can design your Hang Tags with our online design tool or upload your own design - just like Woven Labels. Our Hang Tags are a standardized size and shape in order to keep them affordable for small to medium crafters while still delivering a top quality craft branding product.
Care Labels Make All The Difference
Our Care Labels are printed on 100% polyester satin and optimized to last for the life of the item you apply them to. Our simple yet effective design tool ensures your care instructions are legible and include a vetted set of care symbols that can be added to your Care Label design with the click of a button.
Quality Labels That Compliment Your Creations
We know how important every decision is in making your creations, right down to the fabric and thread choices. That is why we pride ourselves on our custom fabric labels, that are beautiful to the eye and the touch, and look beautiful added to finished pieces. Our fabric labels work well with almost any fabric choices you've already made, and are created using 100% polyester thread. Jacquard looms are used for the weaving of our labels. This guarantees the highest level of detail and quality that your creations deserve.
Online Clothes Label Maker
With our easy online label making tools, you can design your own label easily, or you can upload your own already created design. Whether you're looking for a personalized label for clothing or a care label with all the right instructions, our easy tools help you to create the perfect finishing touch to any creation in mere minutes. It's never been easier to create the best clothing labels that fit your aesthetics and personality using our online garment label maker. We are the right place to turn a custom woven label into anything from t-shirt labels to quilt labels to whatever other custom woven label option you need. And when you're ready to add laundry labels to your finished product, we have you covered.
Get the Quantity of Labels You Need
Dutch Label Shop is the go-to clothing label manufacturer for label orders of all sizes. With a low minimum amount of labels, you can easily create labels for everything from personal gifts, to Etsy shops, to online shops, to wholesale orders. If you're looking for a large number of labels for a wholesale order, we have you covered. Please contact our support, and we'll find the best solution for wholesale garment labels.
Premade Clothing Labels Ship Immediately
Our Premade Labels are Woven Labels that are produced using the same OEKO-TEX certified manufacturing process as our Custom Woven Labels. We offer many popular labels such as "100% Cotton," "One Size Fits All," and "Made in the USA." as well as standard size labels like S, M, L, and XL and many more. Whether you are looking to use iron-on label for a no-sew treatment, custom woven labels as name labels, or custom hang tags for your clothing price tags, we have the perfect options for whatever you're designing.
Our Blog About Labels For Clothing
We ship all over the USA, from New York to LA, from the Great Plains to the forests of New England. Oh, and we also ship Globally by the way.