Get Custom Swing Tags & Show Off Your Brand
Stand Out From All The Way Across The Sales Floor
Starting at A$ 23 for 30 Swing Tags
Incredible Labels, Even Better Service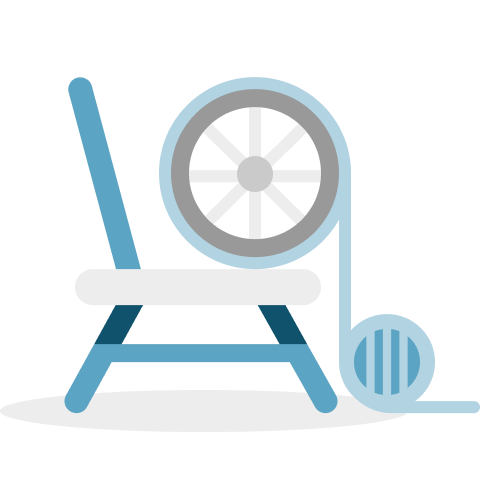 High Quality From Start To Finish
From design to support to delivery, we aim to exceed every expectation.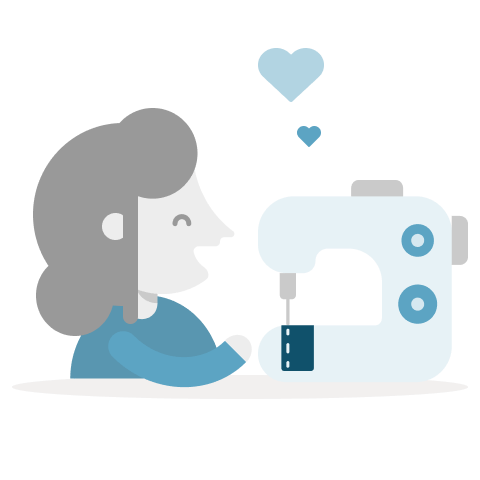 Big Or Small, We Make Them All
Have a truly original design challenge? Just need a few swing tags, or maybe thousands? Whatever your order, we've got you covered.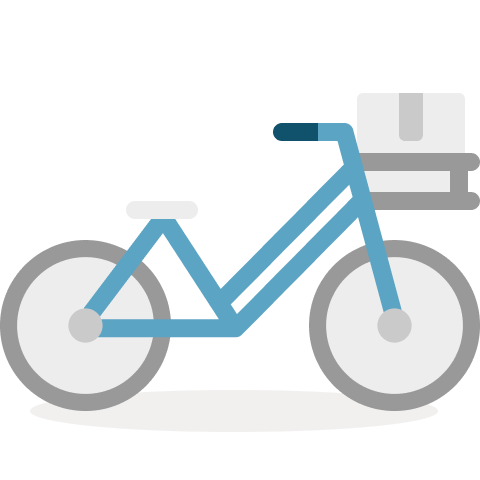 Fast Turn-Around Time
Place your order & your swing tags will be dispatched in 10-14 days or less. Yeah, we're that quick.
Inspiring Customer Projects
Grab The Customers Attention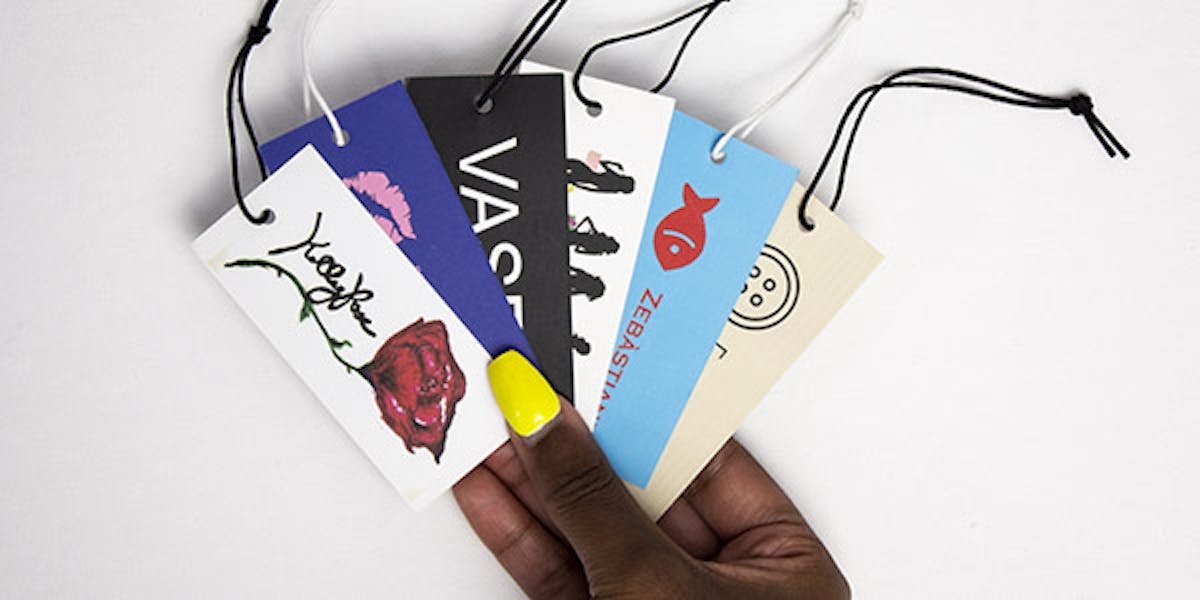 What Are Garment Swing Tags?
Swing Tags (or Hang Tags, depending on who you ask!) is a tag that's attached to the outside of clothing, accessories and homewares, while the item is on display in a retail or warehouse setting. A swing tag is removed after purchase and before the item is to be used. It conveys information about the product such as brand, price, size and materials, and are often made from sturdy cardboard or plastic. They can be attached to merchandise in several ways, including a string and a safety pin, or using a plastic tagging gun.
What Are Swing Tags Made Out Of?
Swing Tags can be made from anything but are most often heavy-duty cardboard or plastic. Our swing tags are printed on 280gsm Bristol board (a type of card stock) and made to withstand the wear and tear of retail use. We make quality Swing Tags for Australia, New Zealand, and worldwide with holes punched and string already threaded. So you can get tagging asap.
Must-Have Swing Tags In Australia
We can create your professional-quality, custom swing tags no matter where you are in Australia. Design them online in minutes using our designer tools, or upload your logo and we will get to work creating them. And don't forget to get yours with the string already attached to save yourself hours of work. We also sell Woven Labels, Printed Labels, and Laundry Labels delivered to your door.
Swing Tags Have Many Different Uses
We are all used to seeing swing tags hanging from a garment, but you can use yours for any number of products you are making. From handbags and luggage to homewares such as cushions and plant hangers. There is always a creative way to attach them to your products. And they are great for organisation too! Hang tags are perfect for organising fabrics so you can easily remember the width, fibre content, and price at a glance.
Quality Swing Tags In a Few Quick Steps
Have your custom swing tags delivered directly to your door in any of the following states: New South Wales, Queensland, Victoria, Western Australia, Tasmania, & South Australia. Or want your swing tags delivered elsewhere? No problem! Dutch Label Shop delivers worldwide.
Design your custom swing tags using the online design tools, or upload your logo or label artwork to get started
Save yourself a lot of time by selecting the option for the swing tag cord to be attached by us.
Choose between a black or white cord. Alternatively, get yours without any attached so you can add your very own custom cord.
Coming Soon: Custom Shapes!
Designing Your Custom Swing Tags Online
Designing swing tags is so easy with our online design tools. Choose between uploading your design, or using our swing tag builder to design it right on our website. To design your swing tag through our website, first, click "Design Online" at the top of our Swing Tags page. You can then select from different fonts, colours, symbols and layouts to design a tag that is perfect for your brand. Alternatively, if you already have a logo or special font you want to use on your swing tag, click "Upload Your Logo" at the top of the Swing Tags page. You can then orient your design and choose what you want for the backside. Just make sure to upload high-resolution images, so your finished design will remain crisp and flawless once printed.
Top Tips For Designing Your Swing Tags
Before designing your swing tags, it is a good idea to do a bit of research and decide what you want to display on them. You will likely want to include a place for the item name, price, size, colour, & SKU. It's a good idea to include things like your website or social media handles so customers can easily find you. Many of our customers also like to have a short bio or a piece of brand imagery on one side. The Swing Tag is an ideal place for customers to get a feel for what your brand is about, so include something to grab their attention. It is one of the first things a customer will look for when browsing your products in a retail setting.
Custom Swing Tag Specifications
Here at Dutch Label Shop, we produce high quality, industry-standard swing tags and clothing labels to meet your needs. Our swing tags are all digitally printed at 300dpi on a high-quality Bristol board. The exact specifications for these are:
Finished swing tag dimensions are 9cm x 4cm (3.5"x1.5")
Digitally printed at 300 dpi in full colour
280gsm Bristol board
A small hole is included at the top of all tags for the cord. Cords can be ordered through Dutch Label Shop or independently. When you order cords from Dutch Label Shop, we will attach them before sending them to you.
Our Reviews
Ready To Get Started?
More DLS Products
We ship all over Australia, from the Gold Coast to Sydney, from Tasmania to Western Australia, and everywhere in-between. And we just happen to ship globally, too!