New year, new labels! With 2022 almost upon us, now is a great time to give your custom clothing labels a fresh update.
For a simple way to do this, changing the colors featured on your clothing labels will provide that instant feeling of newness without going through the entire design process again. A win-win in our opinion.
Looking for color inspiration for your clothing labels? Pantone, the leading authority on all things color, has recently released its 2022 seasonal color predictions, and we are excited! It encapsulates their predicted colors for two of the top S/S22 Fashion Weeks – New York and London, and of course, the crown jewel, The Pantone Color Of The Year. This year given to a periwinkle, aptly named Very Peri and a total hit here at Dutch Label Shop.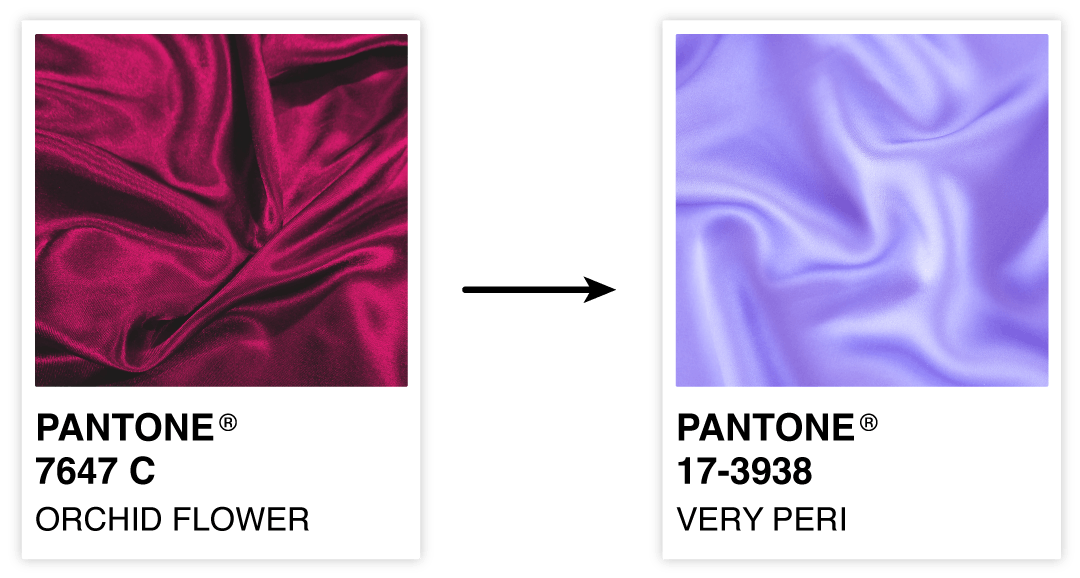 What are the Colors We Can Expect For Summer 2022?
The colors they are predicting to be popular within the realm of fashion in 2022 are bright, energetic colors designed to inspire optimism and give us a visual representation of the collective feeling of the moment. When unveiling these colors, Leatrice Eiseman, the Executive Director of the Pantone Color Institute says "Our use of colour is connected to the cultural mood. As we explore a new future, we are looking for opportunities to do something completely different."
Any color that goes by a name like Fragile Sprout (the acidic green pictured), Orchid Bloom (the bright lilac), or Coffee Quartz (the luxurious brown) is bound to conjure up a good feeling inside, which is undoubtedly what these colors are doing. And with the added bonus of them being a group that we know will work well in label format, we are more than looking forward to seeing labels inspired by these colors.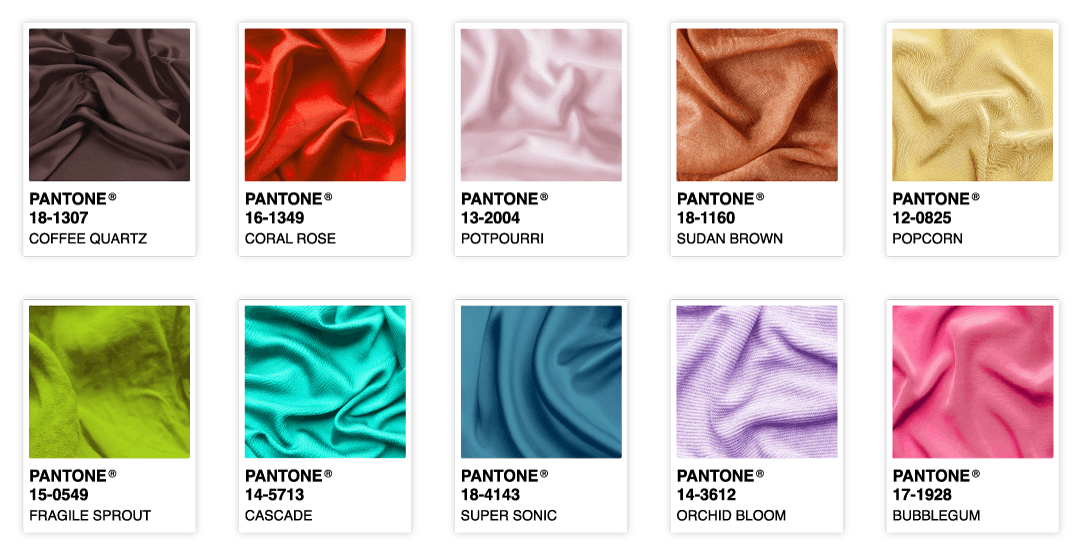 How Can I Use These Colors To Inspire My Labels?
The bold and highly saturated nature of these Pantone colors makes colors like these great for capturing all of the small details found on clothing labels. The individual colors within this palette offer great contrast with both neutral colors and each other, which means we can see similar colors working well in two distinct ways.
Choosing a single feature color for the text or logo and offsetting it against a neutral background is easily the number one way to use certain colors in your design. These vibrant colors make the ideal candidate for this. It offers a clean, unfussy way to incorporate bright color into your brand label without needing to stress about it being too much. And your text and logo will pop from the background, which is just what you want for brand recognition.
Or for those or those who choose to take the maximalist route in life, the high contrast of many of these colors makes them easy to combine into one eye-wateringly fun label while remaining easily readable. Contrasting colors are particularly important with labels (due to them being so physically small), and subtleties between colors of the same hue can quickly lose definition.
Whether you want your new clothing labels to be on trend for 2022, or to instead follow the beat of your own drum, these color predictions show us that we don't need to shy away from using bright, fun colors in the upcoming seasons. Which is always great news for labels.
Let us know your favorite new season colors via Twitter, Facebook or Instagram. And if you would like to order new labels and need help, get in contact with our lovely customer service team, they are always happy to help!