Get Custom Clothing Price Tags & Show Off Your Brand
Stand Out From All The Way Across The Sales Floor
Starting at $17 for 30 Clothing Price Tags
Incredible Clothing Price Tags, Even Better Service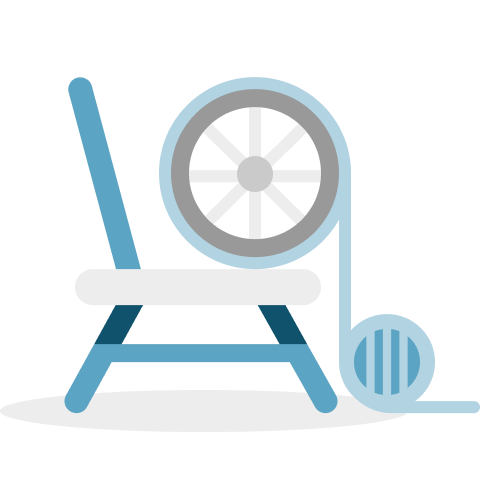 High Quality From Start To Finish
From design to support to delivery of your custom clothing price tags, we aim to exceed every expectation.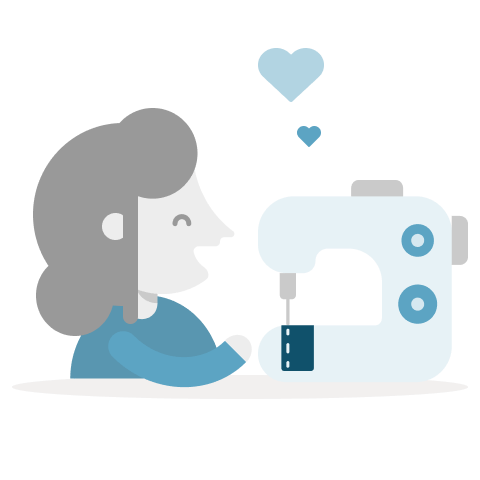 Big Or Small, We Make Them All
Have a truly original design challenge? Just need a few price tags, or maybe thousands? Whatever your custom clothing price tag order, we've got you covered.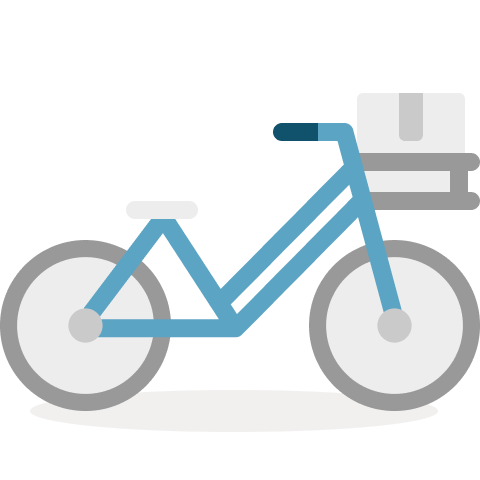 Fast Turn-Around Time
Place your order & your price tags will be dispatched in 10-14 days or less. Yeah, we're that quick.
Inspiring Customer Projects
Make A Visual Impact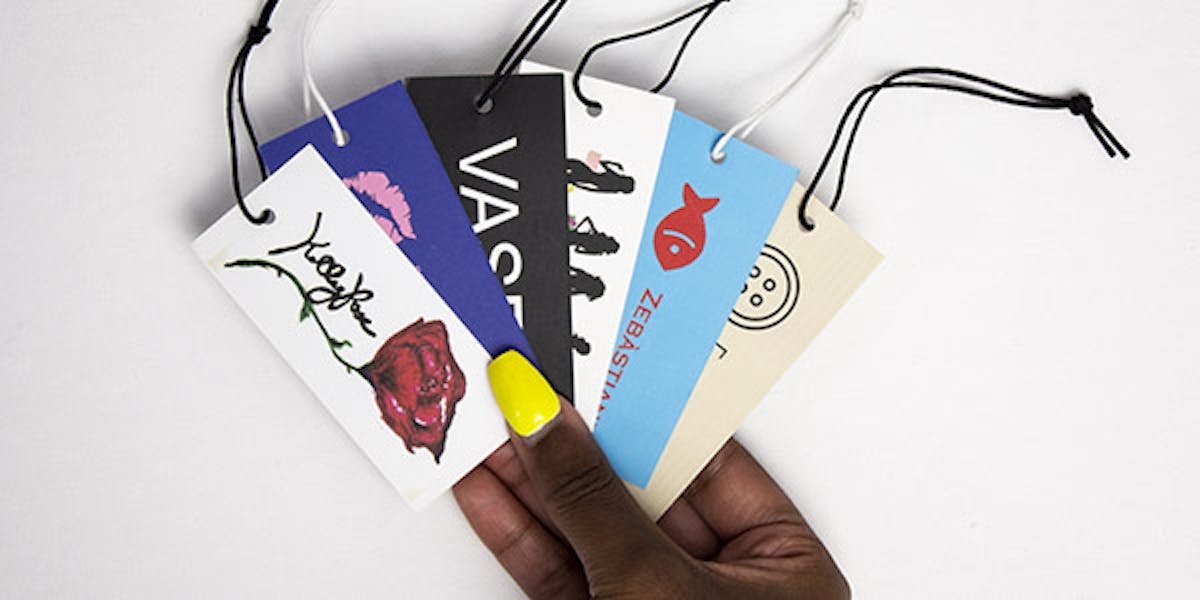 What Exactly is a Customized Price Tag?
When we talk about customized clothing price tags, we mean something special that not only makes your product stand out but also makes the price easy to locate for potential customers. While you may have price stickers, the best way to utilize those stickers is to attach them to a customized clothing price label, printed on high-quality stock, and attached to your product.
We know prices change, so the customized clothing price tags not only show off your brand logo, but also leave space for you to either attach a price sticker or write in the price yourself.
What Are Retail Tags?
Retail tags are synonymous with hang tags, swing tags, and price tags. A retail tag is a removable tag, often made of heavy card stock, that is added to the outside of a product for sale. The retail tag is attached to the item with strings, cords, pins, or other materials that can be cut off and removed.
The retail tag offers a reference to vital information that consumers often look to before making a choice to purchase an item. Common information that can be found on a retail tag can include but is not limited to product size, product name, product description, product price, brand name, and product materials.
Why Do I Need Hanging Price Tags?
The correct hanging price tag elevates the shopping experience for your customers, meaning more sales, and more repeat customers. The hanging price tag means eliminating some of the guesswork when your customers are searching for prices when they're shopping your collection. The inclusion of your brand imagery and logos also means that your products will stand out and will also give customers a glimpse at your brand personality and aesthetic beyond the item that they are buying.
Even if you are selling online, the hanging price tag is helpful for giving customers inventory of what they've received and reminding them about the price. It also makes returns easier and lessens the chance that the product was worn before being returned. We have more than just hang tags, we also provide t-shirt labels, quilt labels, and laundry labels.
How Do Custom Price Tags Elevate My Brand?
Custom price tags show the world that you're serious about your brand and what you are creating. A custom price tag gives your products an extra level of professionalism that displays the level of quality in your creations, and the thought you've given to the retail experience for you and your customers. A well-designed custom price tag will also keep your brand top of mind for your customers even longer, well beyond the point of purchase, meaning a greater chance for repeat buyers.
We Make Hang Tags Easy
Design your Hang Tags with our easy-to-use tools, or upload your own art & start there
We can pre-attach your hang tag cords on our end (your hands will thank you!)
Choose from Black or White cord
Coming Soon: Die-cuts!
How Do You Design a Price Tag?
We've worked to take a lot of the guesswork out of making your own custom price tags for your garments and other products. We offer two options that make creating a custom price tag simple no matter your design and technical abilities. When choosing your clothing price tag maker, we have two options: design and upload. Designing hanging price tags is simplified with our online design tool.
We give you the tools to build your design right on our site, with pre-loaded images, fonts, and colors, and the ability to upload your own imagery, too! If you've already done all the hard work in creating your brand assets, you can use our uploading tool to use your pre-designed assets. However you go about creating your custom price tags, we are dedicated to helping your vision come to life, giving you the tools to design, orient, and customize your price tags however you see fit, including giving you a choice of cords to use for your hanging price tags. Also consider our iron-on labels, name labels and clothing price tags.
What Are The Specifications for Custom Price Tags?
We are dedicated to bringing you the high-quality custom price tags your brand and products deserve. We want to make sure the quality of our custom price tags reflects the quality of your creations. The specifications for custom price tags are:
Dimensions: 3.5"x1.5" (9 cm x 4 cm)
Print quality: digitally printed labels at 300 dpi in full color on 280 gsm Bristol board
Finishing: A punch hole is included for a cord attachment. Cords can be ordered through Dutch Label Shop or independently. When cords are ordered from Dutch Label Shop, we attach them to your hang tags ourselves, saving you time and energy attaching them yourself.
Our Reviews
Ready To Get Started?
More DLS Products
Our Hang Tags Blog