Get Custom Hang Tags & Show Off Your Brand
Stand Out From All The Way Across The Sales Floor
Starting at $17 for 30 Hang Tags
Incredible Labels, Even Better Service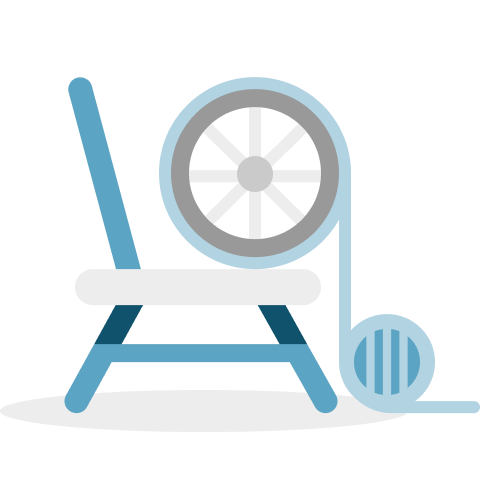 High Quality From Start To Finish
From design to support to delivery of your custom hang tags, we aim to exceed every expectation.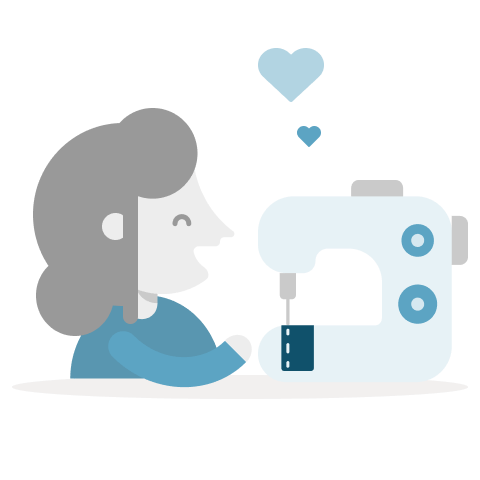 Big Or Small, We Make Them All
Have a truly original design challenge? Just need a few hang tags, or maybe thousands? Whatever your custom hang tag order, we've got you covered.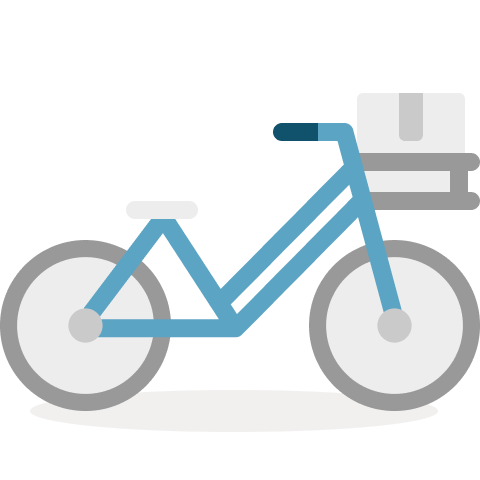 Fast Turn-Around Time
Place your order & your hang tags will be dispatched in 7 days or less. Yeah, we're that quick.
Inspiring Customer Projects
Make A Visual Impact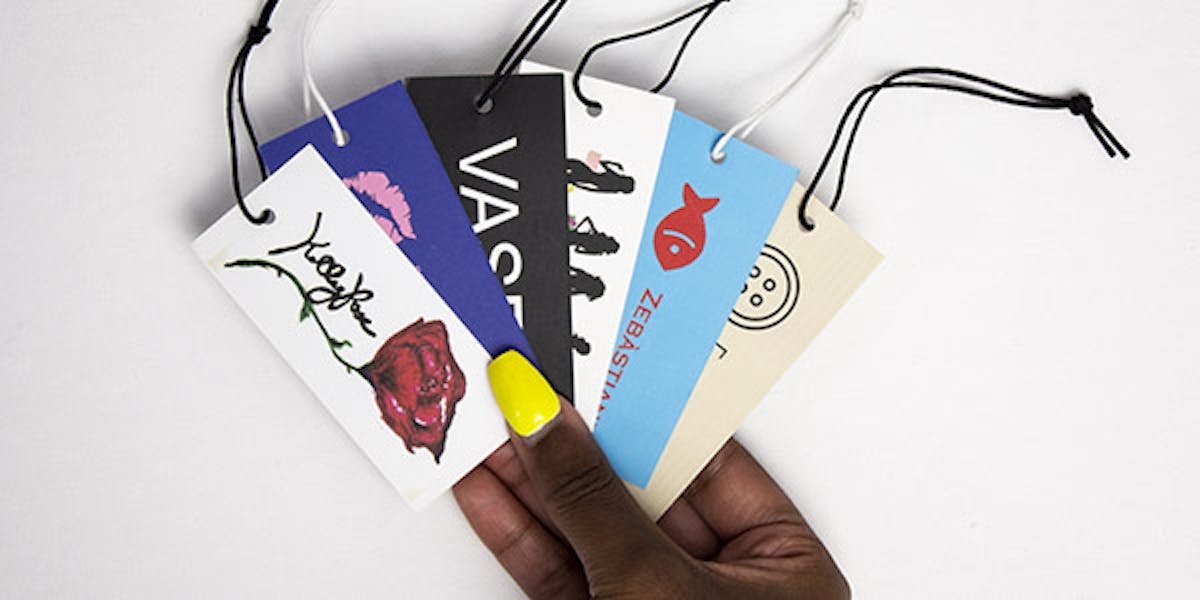 What Are Hang Tags?
A hang tag (or swing tag, depending on who you ask!) is a tag attached to the outside of a garment or merchandise. It's not a part of the merchandise, but is something that is usually removed before use. Hang tags can contain a personalized logo, as well as readily accessible information about the product (such as size, care instructions, materials used, etc.). Hang tags are usually cardboard, but some other materials have been seen as well. It is usually attached to the product via a string, thread, or plastic adjoiner.
Why Should You Use Hanging Tags?
Hang tags create a memorable experience for whoever interacts with a product. Whether it's making a product stand out on the shelves or a gift stand out as it's unwrapped, hang tags allow an extra wow-factor. They're also a great way to tell the world about a maker as an individual, as a hang tag design and layout can add an extra aesthetic layer to a creation.
Use a customized hang tag to make your products retail-ready
Whether you're looking for hang tags for clothing, bags, or something else entirely, our professional-quality, 280 gsm bristol board Hang Tags are the perfect choice for branding your products in a retail setting. With a full range of hang tag design and finishing options at your fingertips, as label maker for clothes we can make sure that your items feel like they belong on the sales floor. We also sell custom fabric tags and size labels at Dutch Label Shop.
Other Uses Of Hang tags
Hang tags are perfect for everything from selling handbags, clothing, yoga mats and much more. But hang tags aren't just for selling products. They're also a great addition to any gift to give it an extra special extra touch. Create a hang tag that let's people know all about the things you created. They're also great for using to organize or label storage bins and drawers, or anything else in your house, with their high-quality card stock, and clear printed quality.
We Make Hang Tags Easy
Design your Hang Tags with our easy-to-use tools, or upload your own art & start there
We can pre-attach your hang tag cords on our end (your hands will thank you!)
Choose from Black or White cord
Coming Soon: Die-cuts!
How To Design Hang Tags Online
Designing hang tags is incredibly easy with our online design editor. You can upload your own images, designs, and logos - or build it right on our site. If you want to create your own design, click "Design Online" located at the top of our hang tags page. You can choose the tag & text color, font, icons, and even the type of cord you want on the tags, and it's as simple as that! If you have a custom design you want to upload, it's just as easy. Click "Upload Your Logo" at the top of our hang tags page. From there, you can orient your design just right and choose what you want the backside to look like. Make sure any designs you upload are high quality images; this will help create a crisp & flawless print.
Best Practices For Designing Hang Tags
When designing a hang tag, there are a few things to account for regarding content. For starters, you may want to include garment sizing, color, pricing, or even social media tags. Hang tags can be formatted in various ways depending on how you want to market your brand. You might include a short synopsis of your business on the back, or maybe include care instructions. Some just showcase a logo with a clean back, while some include details that otherwise might not be included on woven labels. Hang tags are not only apart of the customer experience, but they add the "piece de resistance" to any garment or product. Your design is what customers will look at the most when making a purchasing decision, so make it something eye catching and memorable!
Hang Tag Specifications
At Dutch Label Shop, you can order the best hang tags available. All hang tags are printed digitally at 300 dpi. It's also possible to order your hang tags including a cord. We'll attach them for you, to save you a lot of time. The specifications of our hang tags are:
Dimensions: 3.5"x1.5" (9cm x 4cm)
Print quality: digitally printed at 300 dpi in full color on 280 gsm bristol board
Finishing: A punch hole is included for a cord attachment. Cords can be ordered through Dutch Label Shop or independently. When cords are ordered from Dutch Label Shop, we attach them to your hang tags ourselves, saving you time and energy attaching them yourself.
Our Reviews
Ready To Get Started?
More DLS Products
Our Hang Tags Blog