Insights & Inspiration
Crafting With Your (Less Crafty) Crew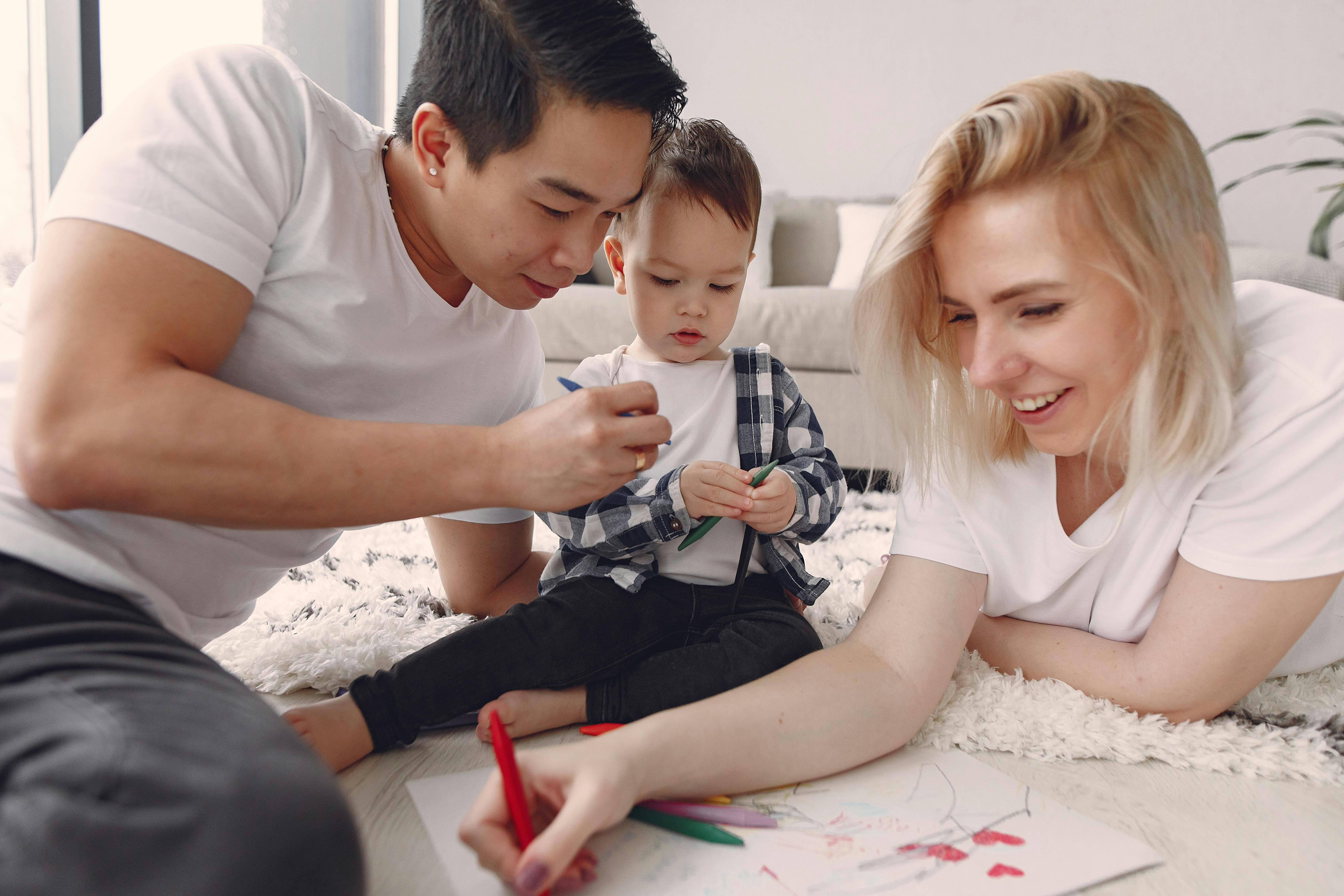 11 simple and fun sewing, yarn, and crafting ideas that experienced crafters can enjoy with kids and beginning crafters.
It's an element of 2020 life shared by many of us: stuck inside and trying to figure out what to do to keep ourselves and those around us occupied. Being crafters and makers, many of us here at Dutch Label Shop have been able to find ways to keep ourselves busy, but there are those members of our families who are still looking (and looking to us) for things to do.
Whether you have kids, partners, parents, siblings, or roommates, finding projects that you can enjoy and that are accessible to new and developing crafters and creators is always a win for us. We've curated some of our favorite projects that were fun for us and for the people around us, too. And even for those of us living solo, these projects proved to be fun side projects that brightened our homes, gave us that fun sense of accomplishment, and achieved that feeling of zen that can only be found while focusing on creating something new.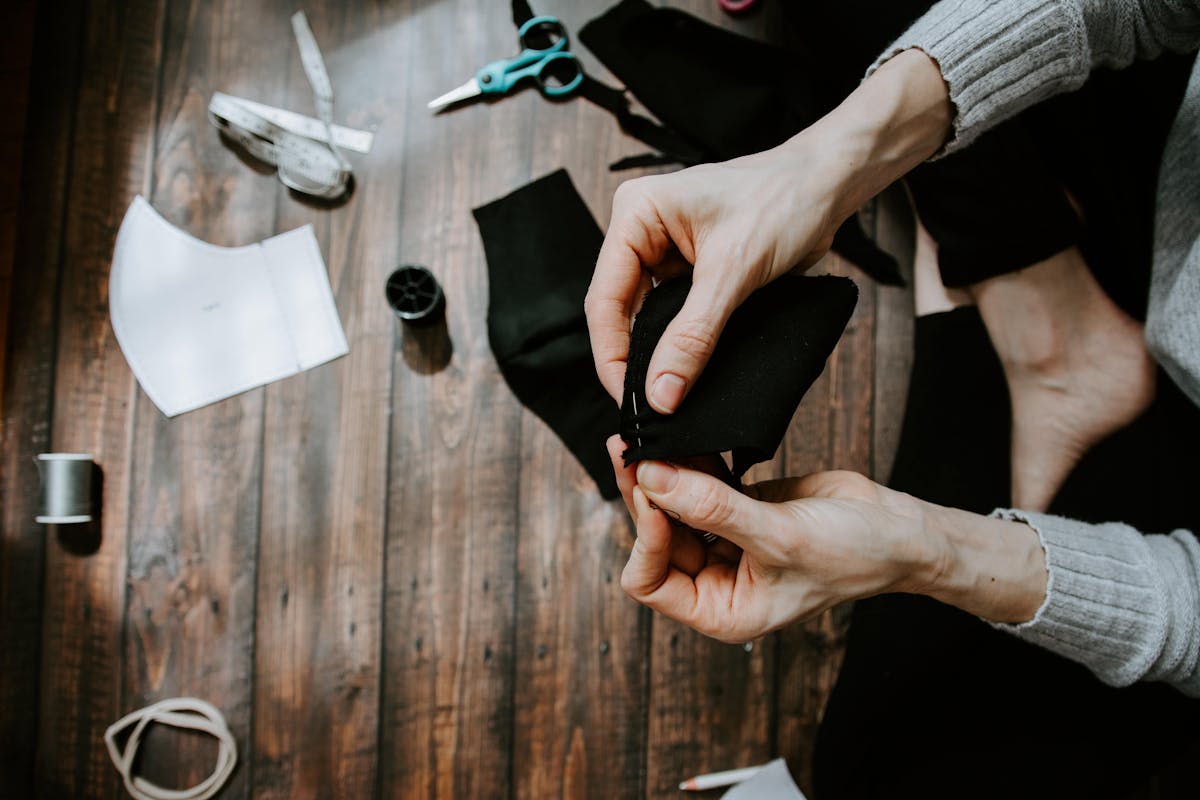 Sewing Projects
Face Masks
While not as easy or user-friendly as the rest of our suggestions on this list, face masks are one of the most practical and necessary crafts right now. If someone in your life is looking to take their beginner sewing skills to a more intermediate level face mask projects are a great avenue. They have the added bonus of reinforcing pattern reading and cutting skills for newer sewers. At Dutch Label Shop we've put together some of our favorite face mask resources, which we will be updating regularly.
Ribbon Bookmarks
We're fond of this project because it's a great way to teach sewing skills to any potential new sewers in your life and it creates a practical and tangible end result very quickly. The ribbon bookmark offers an opportunity to add your own kind of flair and will allow book readers in your life the opportunity to replace receipts, notebook pages, or the popular folded page corner with a one-of-a-kind bookmark.
Materials: a piece of ribbon, an elastic hairband, a button, thread, sewing needle
Sock Snake
As eternal optimists, practically living in optimism, some of us (not mentioning names) have a section of our sock drawer dedicated to our poor abandoned socks -- the ones who lost their partners in the fierce battle of washing and drying -- in the hopes of one day reunite these poor warriors with their comrades. That's why we were so excited when we found a way to give these socks new life, in the form of the sock snake. Fun, easy, and a way to repurpose socks, this project is a favorite at Dutch Label Shop.
Materials: 10 or more socks, sewing machine, thread, scissors, buttons, ribbon, pillow padding, sewing needle.
Glove Monsters
Less prevalent than the infamous loner sock is the stray glove. We're fans of this project because it's user friendly and takes advantage of another common twinned item that is infamous for its tendency to lose its partner. This fun project turns that glove that you should've just given up on and thrown out into a glove monster that's great for kids, as a toy for your cat or dog, or just as a super cute accessory for your home.
Materials: sewing machine with either a roller foot or walking foot, gloves, batting, sewing needle, thread, buttons/felt/other embellishments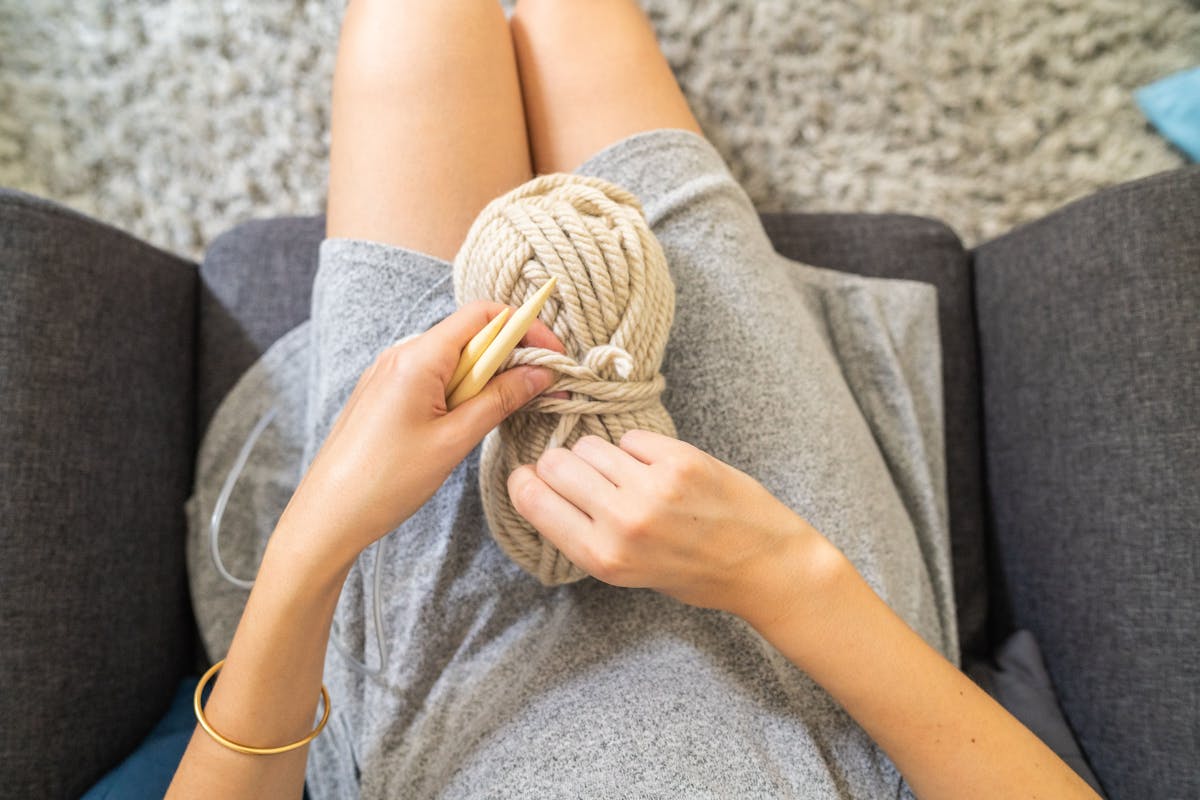 Yarn Projects
First Scarf
Many of us at Dutch Label Shop remember our first crafting projects as the ever-popular knit scarf. This simple pattern for a first scarf is a great way to introduce first-time knitters to the basics. This beginner's pattern is all knit stitches and doesn't require any purl stitches. And you (or your knitting protégé) will have a scarf ready for when winter comes!
Materials: knitting needles, yarn, scissors
Woven Finger-Knitting Hula-Hoop Rug
The hula-hoop rug is a great accessory for the house, it's accessible for beginners, and it uses common items you probably have lying around the house. This project also utilizes hand knitting, which is fun for you, the kids, and whoever else you want to keep busy. Plus, we always love finding different ways to use the sometimes neglected but always fun hula hoop. By the time you're done this, you might get in a few hula hoop rotations, too, while standing on your awesome new rug.
Materials: yarn (bulkier yarns are best), an old t-shirt, scissors, hula hoop. -
Knit Chick Basket
While the knit chick basket was conceived of as part of an Easter basket, we love to just have it on our desks as a candy dish. The small opening makes it a great holder for many small things that are looking to be contained. It's also knit flat, entirely in garter stitch, which makes it perfect for beginners. The size is small enough that you can whip up one of these cute little chicks in no time, leaving time to make more or try one of our other projects.
Materials: size 8 knitting needles, yarn, 2 black buttons, sewing needle, thread, orange felt, fiberfill
10-Minute Beginner Crochet Coffee Cozy Sleeve
We can't help but go crazy over a project specifically designed for beginners that has great utility for more experienced crocheters, too. The crochet coffee sleeve allows beginners to really get the hang of crocheting, and for those more experienced with a hook and yarn, you can whip up one of these cozies in about 10-minutes. Besides, who isn't looking for a way to make their drink more stylish? We've quickly realized chunky sweaters look very good on our favorite drinks.
Materials: chunky yarn, 9 mm N hook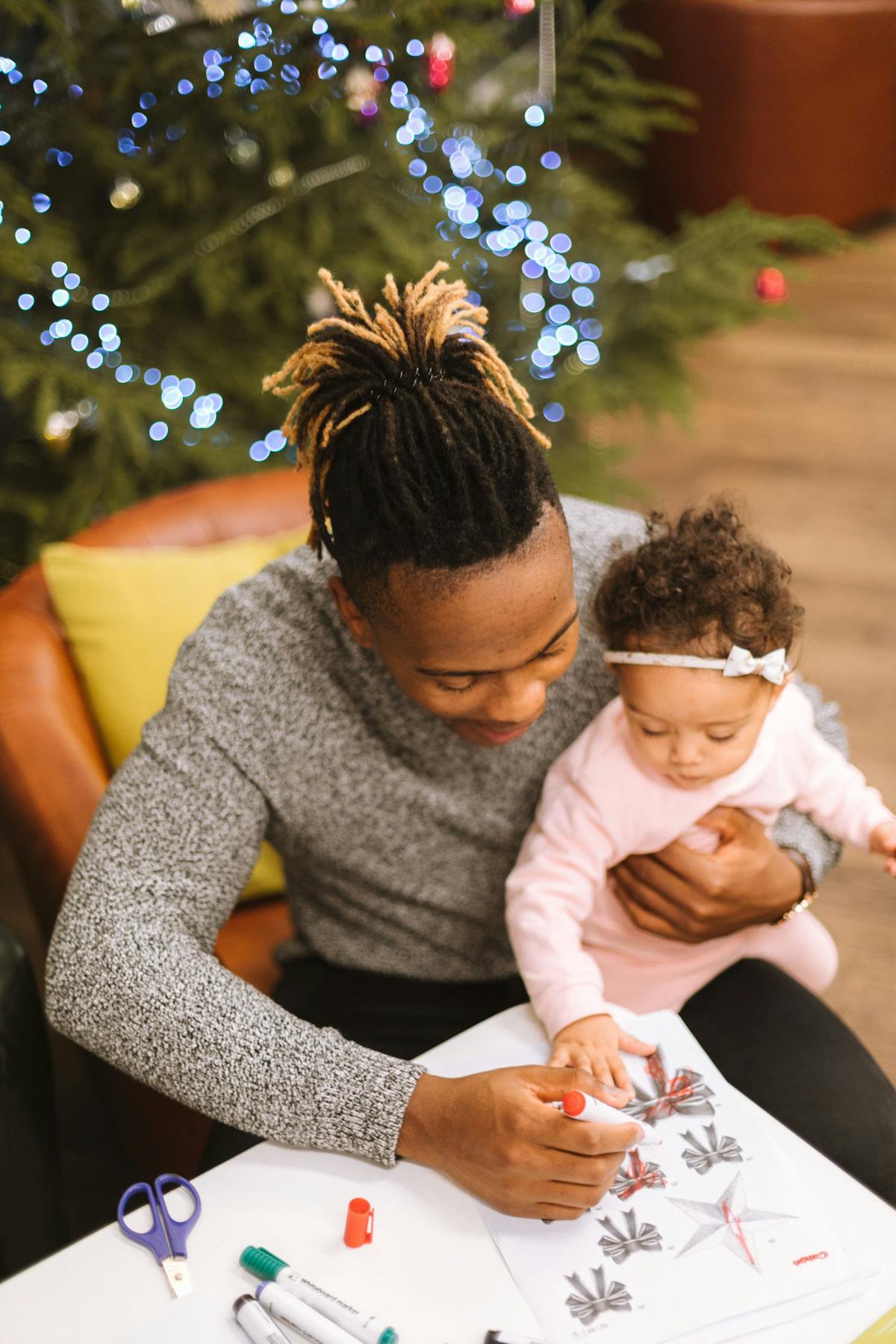 Upcycling Projects
Upcycled Bookmark
Where some may say, "Another bookmark?" We say, "Another bookmark!" The upcycled bookmark is especially great because it's a great way of upcycling and practicing sustainability (and getting another bookmark for the collection!). Not only does it allow us to upcycle cereal boxes, but it also gives us a way to use those remnants we have from finished projects that we can't quite bring ourselves to throw away.
Materials: sewing machine, thread, empty cereal box, fabric.
DIY Craft Supply Holder
The DIY craft supply holder is a real upcycling superstar: it finds a second life for tissue boxes, paper towel rolls, and toilet paper rolls. It's not exclusively for crafting supplies, either. The holder is perfect for any desk that's in need of a supply holder for pens, pencils, and scissors. This project is also perfect for showing off personality, as you can decorate the holder in whatever way you like! And if you're really looking to up the upcycle game here, we like to call back to our school days of textbook covers and use a brown paper bag as our paper source.
Materials: empty tissue box, empty paper towel or toilet paper rolls, paper, colored pencils/crayons/markers, scissors, glue stick
DIY Recycled Cardboard Tube Wall Organizer
While this project requires an adult or a more experienced crafter, there are still components that will keep kids and new crafters engaged. There are enough parts to this project that you can complete it as a group and have a great finished project that your whole household can use. The wall organizer allows you to turn cardboard shipping tubes into an amazing piece that looks great and helps you make your house a little more organized, too. And it saves us from having to awkwardly haul those cumbersome shipping tubes out to the trash.
Materials: cardboard shipping tubes of various sizes, acrylic craft paint, hot glue, paint brushes, utility knife
Whether you're looking for some variety in your own crafting projects, a way to keep kids busy and engaged, or a way to introduce crafting to a friend, partner, or family member, we think you'll get some great mileage out of our picks above. If you have any favorite projects that you like to use for these purposes comment below, let us know on social media, or feel free to email us your ideas and suggestions.