As we enter the spring season of 2021 (even though it still feels like March 2020) a lot of us are still stuck at home quite often, and staring at the same bland decor starts to get a bit old. Fortunately, there's online shopping which is both a blessing and a curse. One thing I've been loving lately is the trendy ways people have been crafting with macrame. Even some big brands are hopping on the band wagon. So today, whether you're looking for creative new touches to liven up your space, or a hobby you can play with while you're cooped up at home, here's 5 macrame items to inspire you this spring season!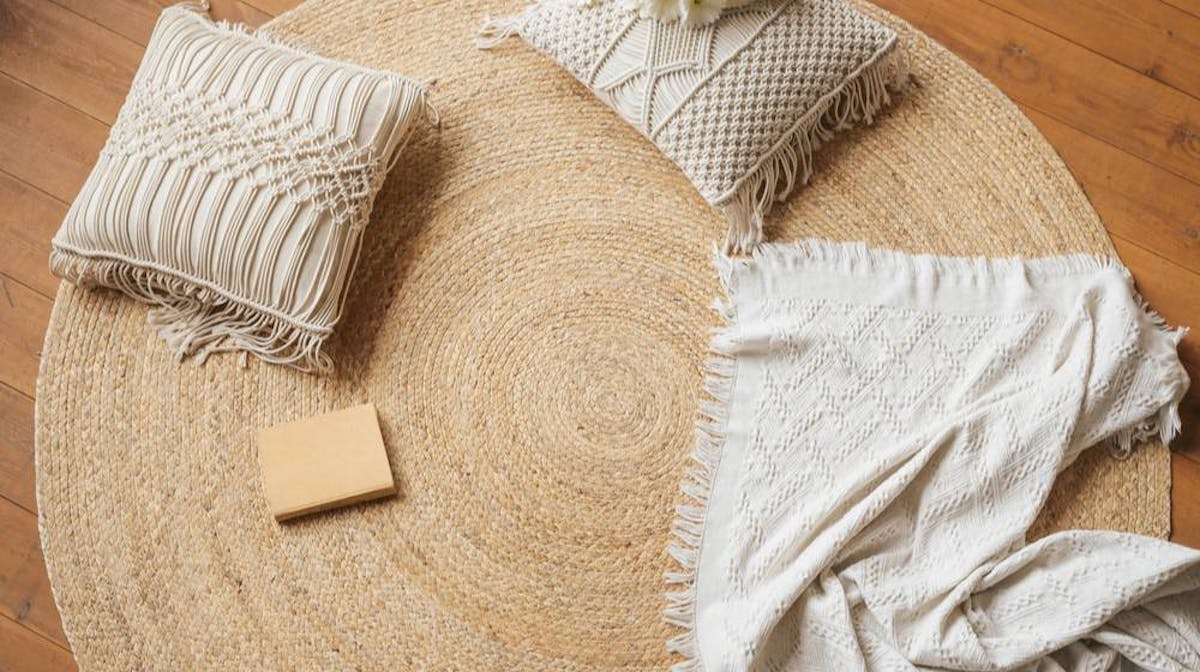 Number 1: Macrame Throw Pillows
Now we all know some of the classic ways to use macrame. From tapestries, to plant hangers - but what about incorporating it into your pillows? From entirely woven pillow covers, to ornate dangly tassels - macrame pillows are making a big appearance lately and I'm 100% on board. Not only are places like Urban Outfitters and Amazon making them, but you can find hand crafted ones by users like BohomeCreation and LoveWovenStudio on Etsy. There are a multitude of different weaving techniques and patterns that range from simple to complex. And not only that, but you can even find ones that have been dyed with a gorgeous ombre effect. The details in macrame pillows will give your space just the right amount of texture and, in my opinion, deserve a chef's kiss.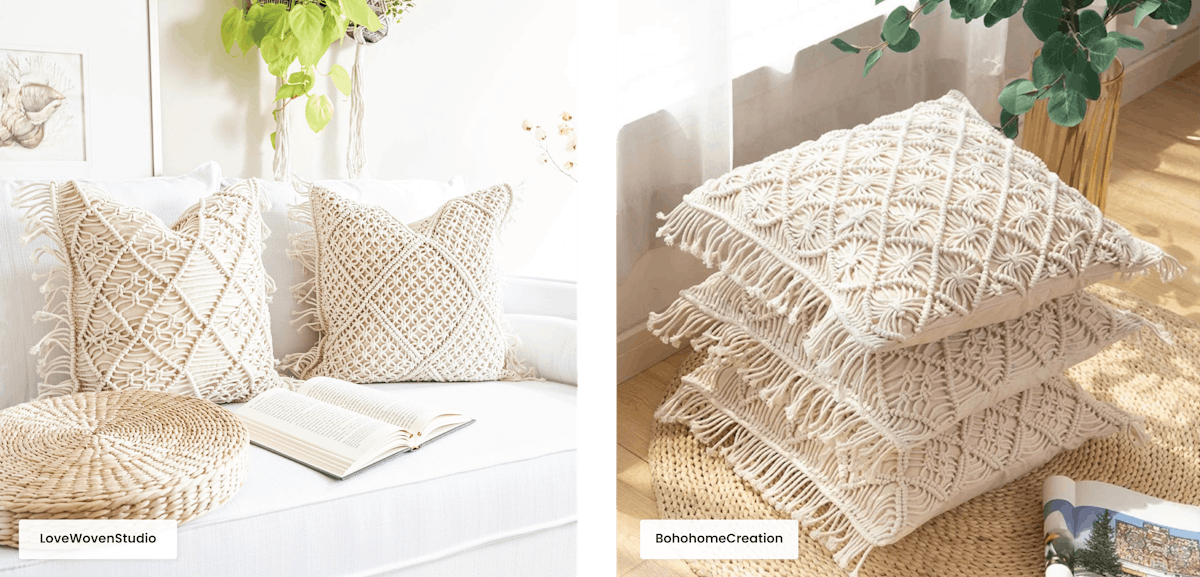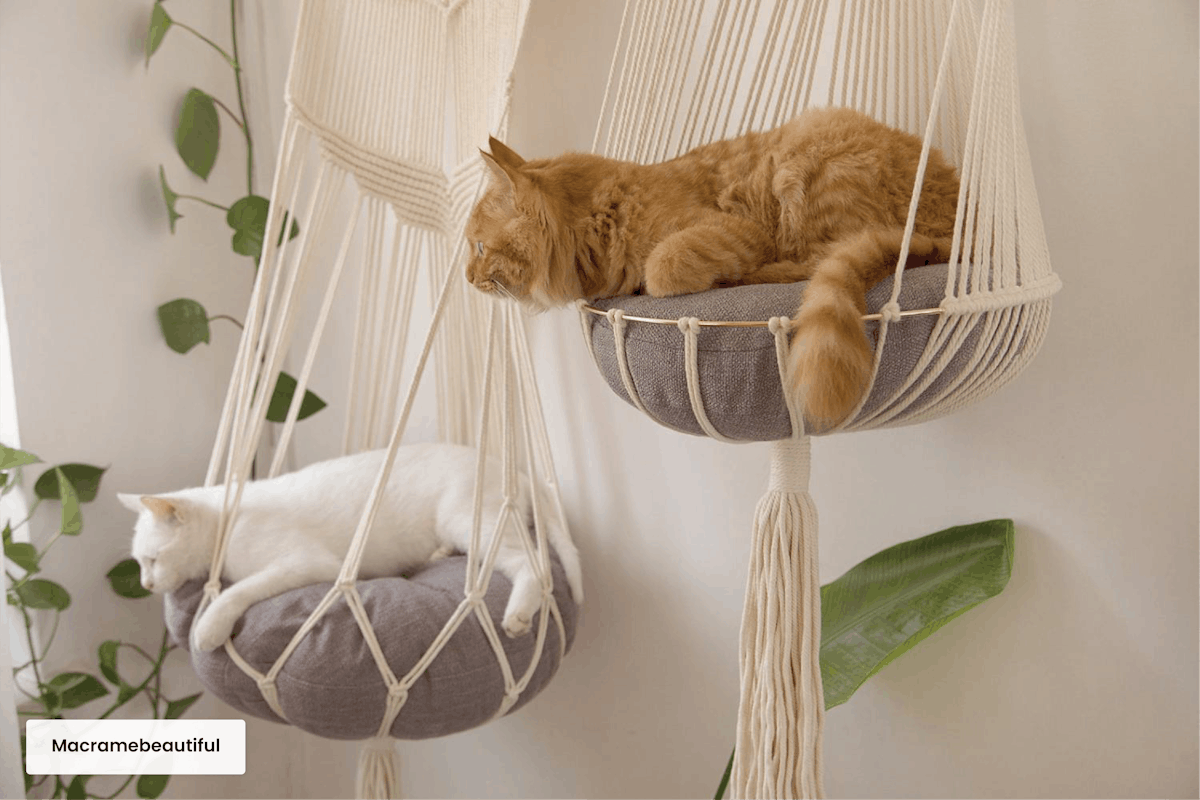 Number 2: Hanging Cat Beds
Instead of making a macrame plant hanger, why not make a hanging macrame bed for your cat? Some amazing minds have created some hanging macrame cat beds and not only are they gorgeous, but imagine those prime sun baths your kitty cat will get. I won't lie, I'm a little jealous. There are various designs that you can see From flat daybeds to hanging baskets designs that scoop your fur baby up. This is a super innovative way to bring style and functionality into your home. Some of the beds even have strings or macrame balls for your kitty to play with.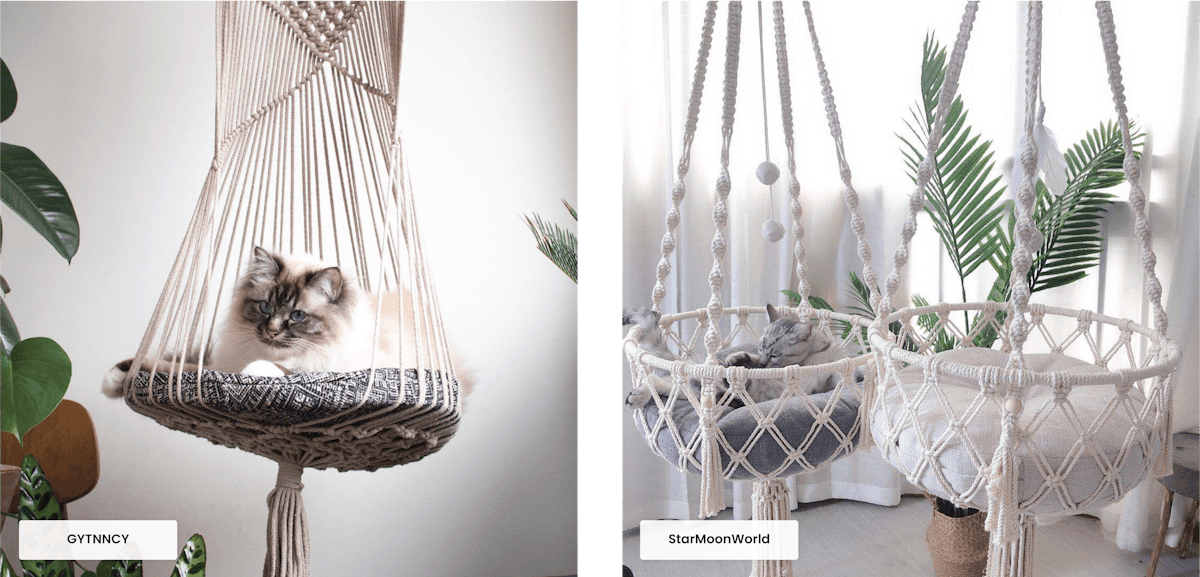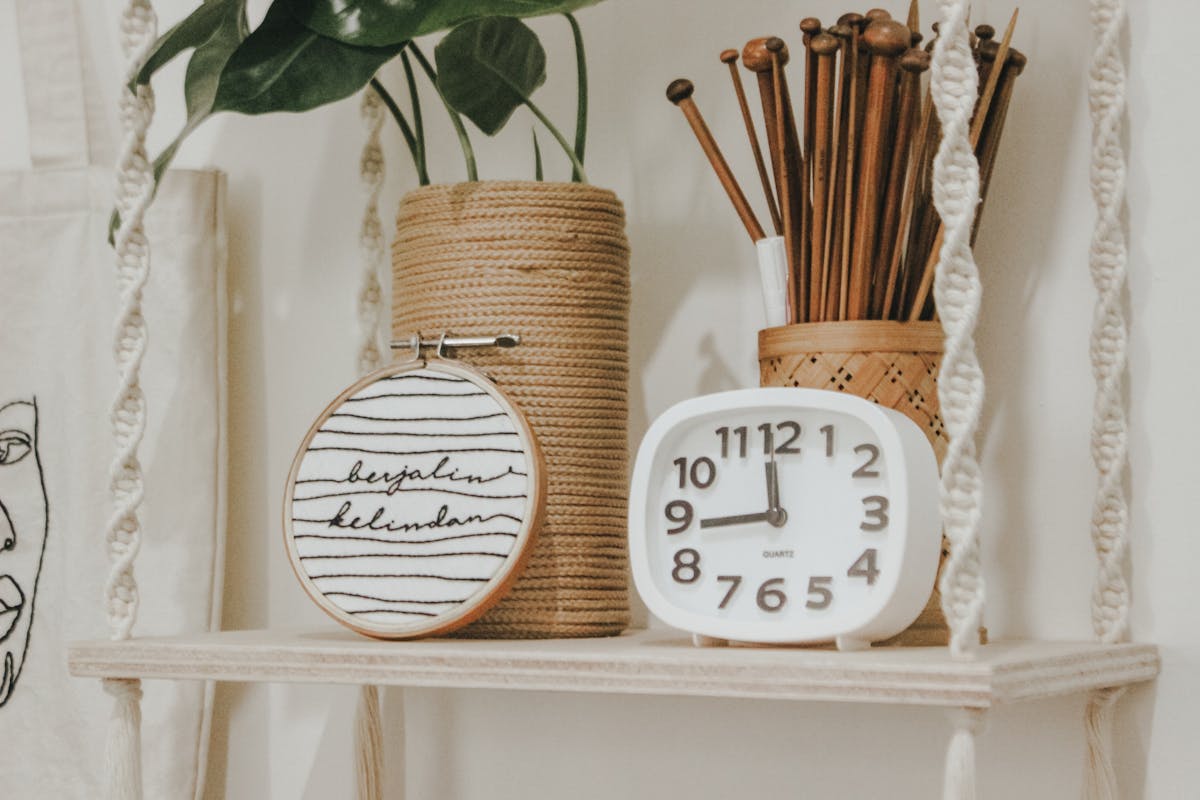 Number 3: Hanging Shelves & Tables
This next item might not be the best idea if you're interested in number 2 and own a rambunctious cat (and I own one so I'm allowed to say that.) It's hanging shelves and tables. As you can see below, if you own an awol kitty like I do, maybe don't set your coffee down there. But I find it so cool that someone saw the potential with traditional macrame plant hangers and said "you know what, what if I did that as an end table?" It's show stopping, spectacular, and would make a great talking point in your home. Use it for plants, books, or other tiny knickknacks you might not have a home for.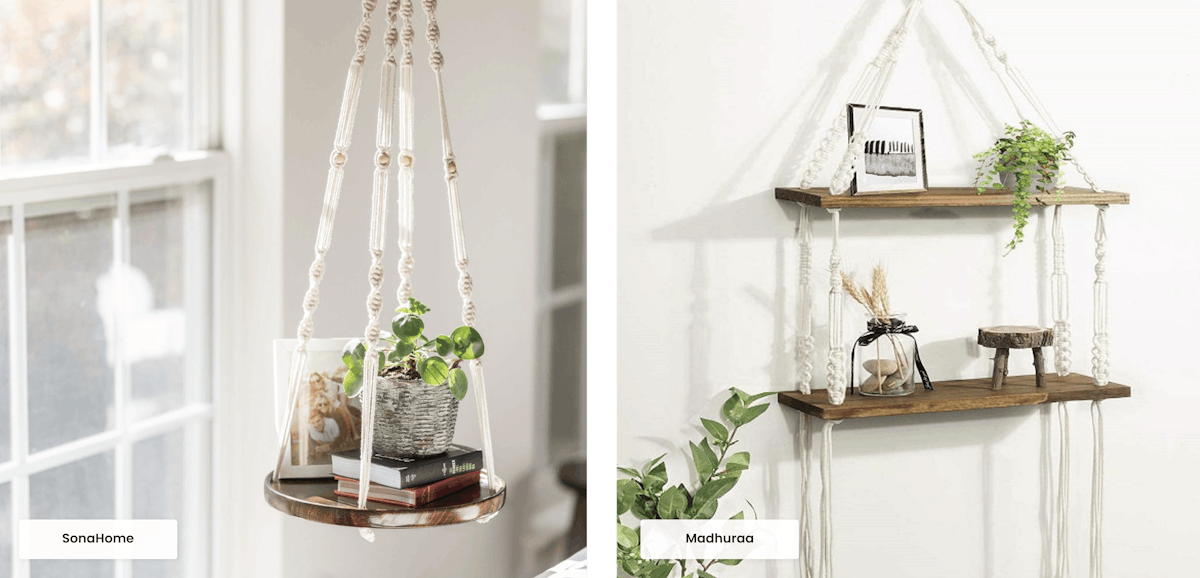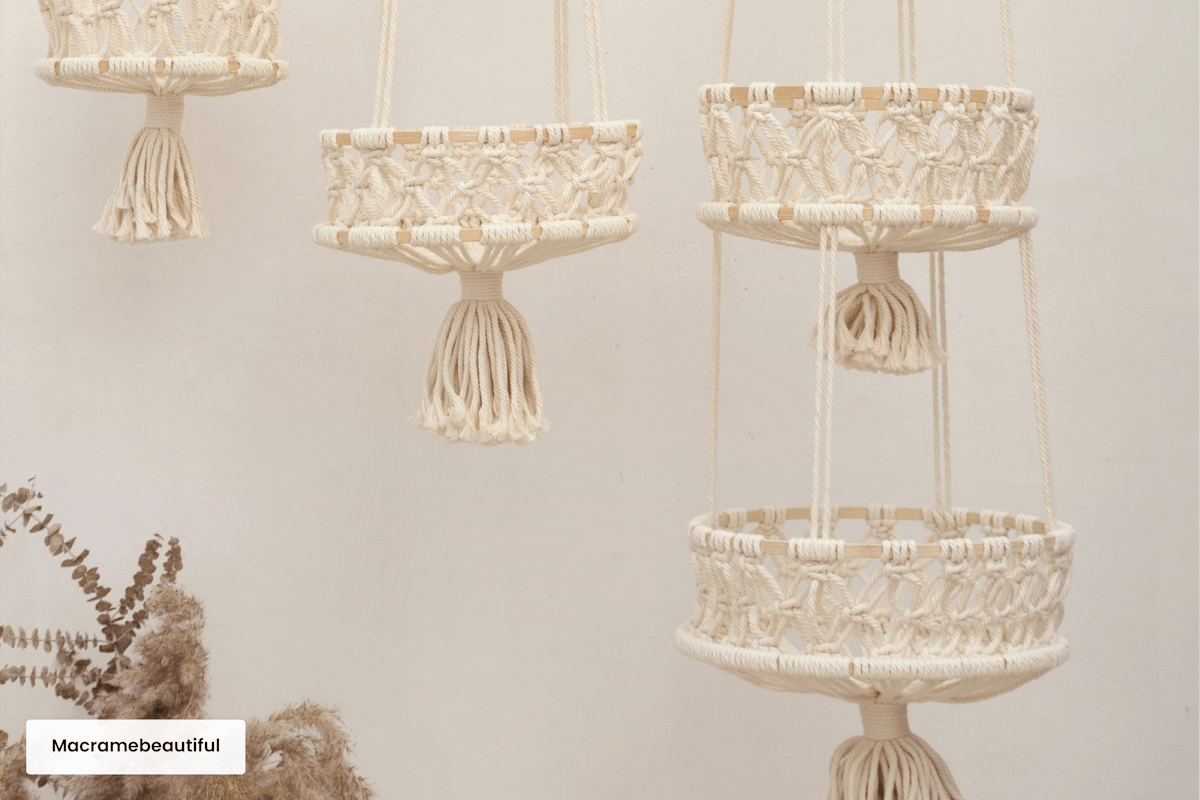 Number 4: Fruit Holders & Totes
Wanna display your fruit with class? Then check out these woven macrame totes and fruit baskets. The baskets really set the bar for kitchens because not only are they a gorgeous alternative for storing your fruit and other food items, but it clears up counter space. A win for aesthetics and a win for functionality. Also, the tote option is a great way to reduce waste when you go grocery shopping instead of using the plastic bags they have at the store. You could even use the tote to carry blankets for a picnic, hats, accessories, and more.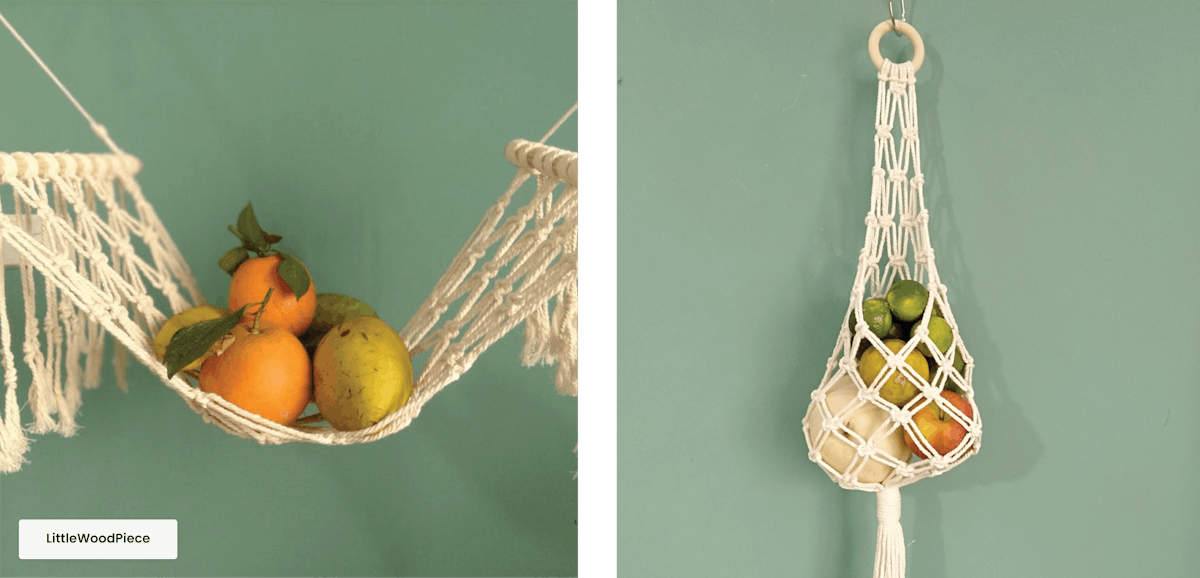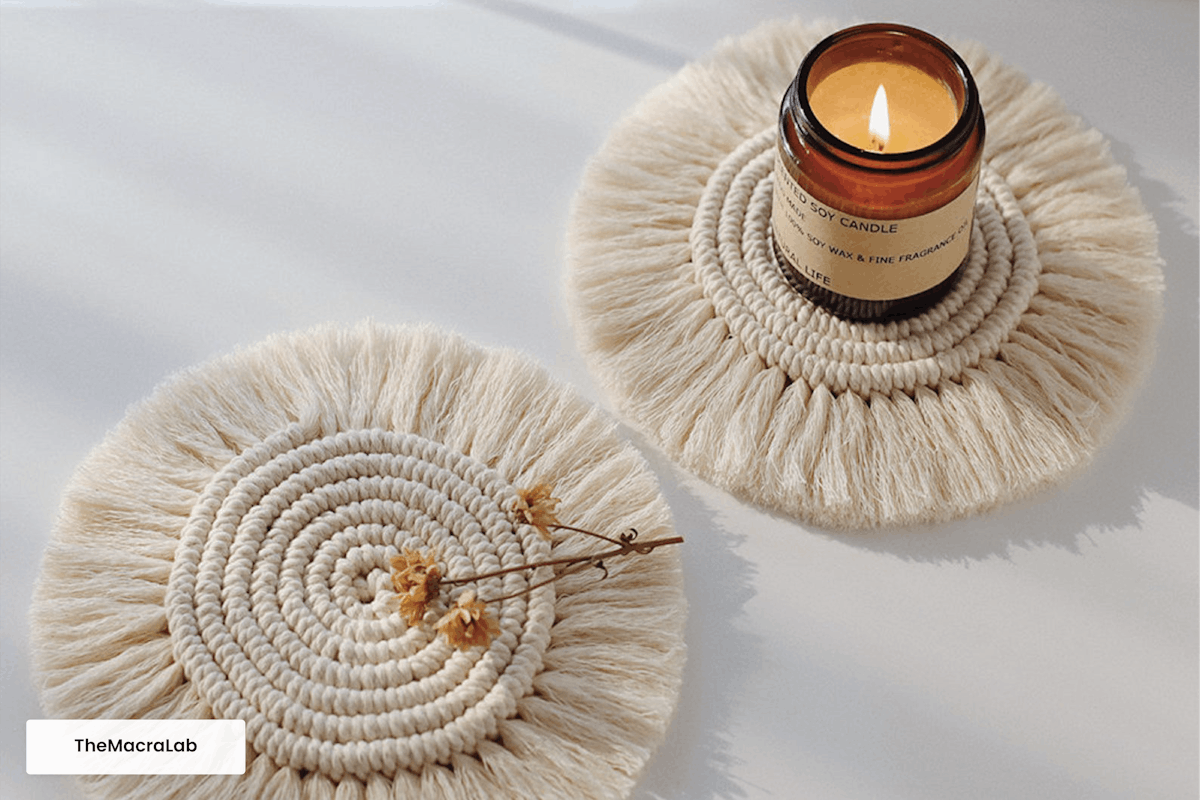 Number 5: Macrame Coasters
Last but not least are these adorable little macrame coasters. Now I've seen various types of macrame runners and doily's, but I'm not lying when I say that I would marry these circular coasters with the fringe. That is, if marrying inanimate objects was a thing and not a little weird. They come in various types of colors, sizes, and even shapes. WildWoodCreativeShop has some awesome square options as well. Not only are these coasters super stylish, but they're going to prevent that awful clink sound that coasters make every-time you put your mug down. Now that deserves an A+ in this caffeine addicts book!