Fashion & Trends
Sewing Patterns for Pants: Faves from Instagram Indie Designers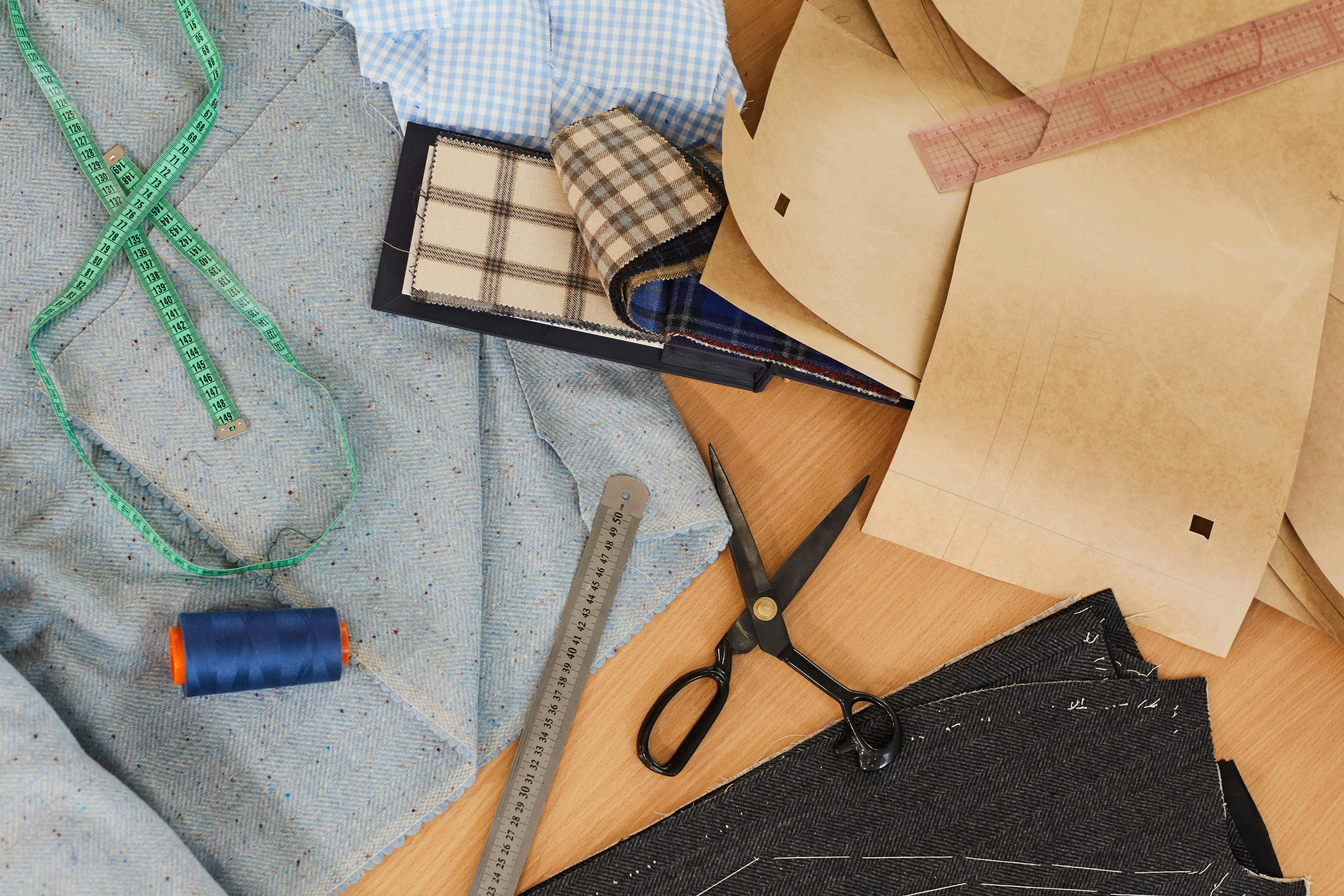 A round-up of 5 favorite pant patterns from 5 different independent pattern companies for a range of skill levels, all perfect for fall too!
It's National Legwear Day, so what's a better day than today to share with you some of our favorite indie patterns all related to your bottom half. Whether you are an experienced sewer (or perhaps you know one!), or you are just starting out, we have a round-up of sewing patterns, all by independent pattern brands, for a range of skill levels to hopefully inspire you to dust off your sewing machine and treat your legs to something new.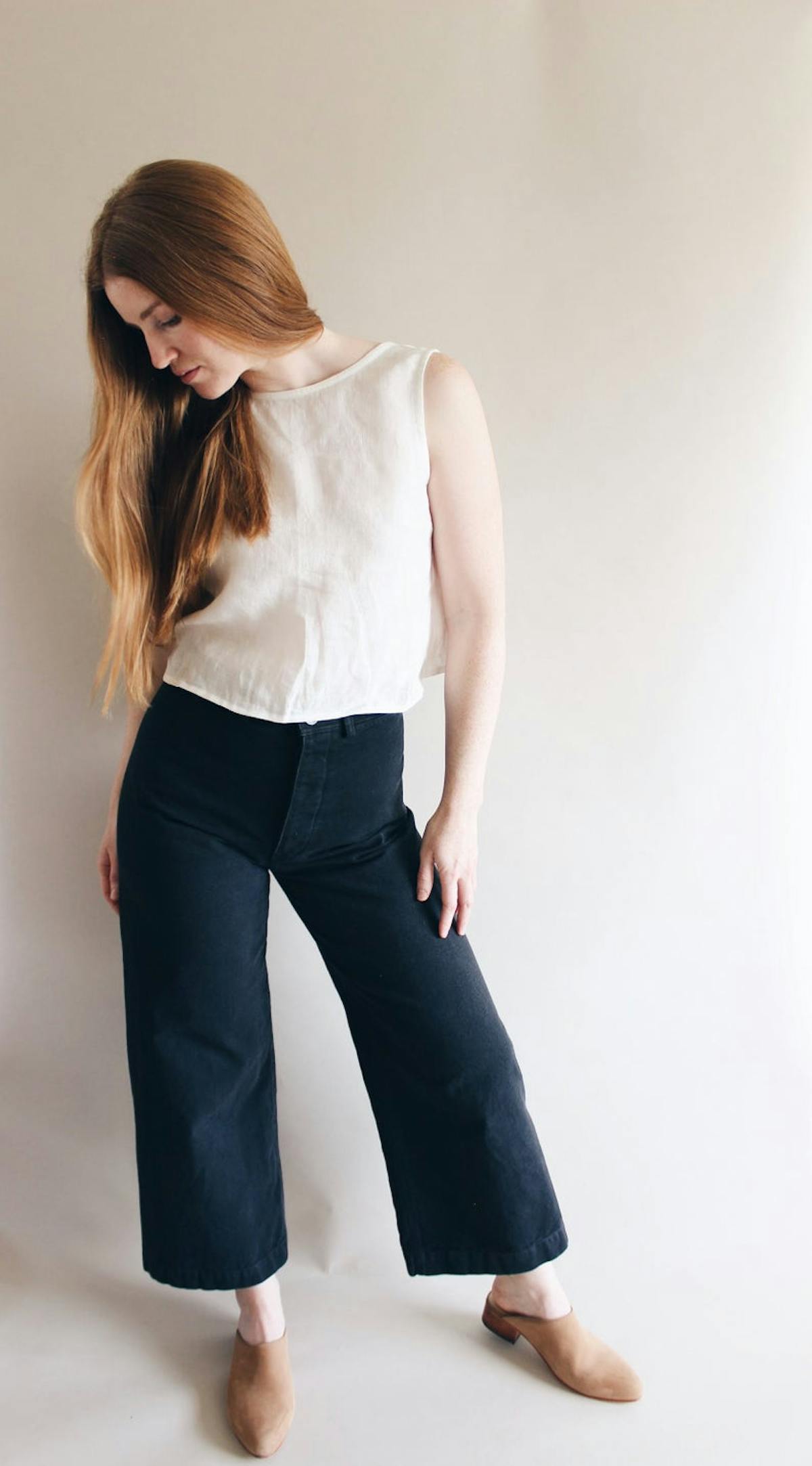 Pictured are the Persephone Pants by Anna Allen
A cult favorite amongst the online sewing community is the Persephone Pants. These pants are instantly recognizable for their resemblance to the ultra-trendy 1920's style sailor pants, with a high waist and a flattering straight leg. From browsing through the many reviews and their Instagram hashtag (yes, these pants have their own hashtag) the pants look absolutely incredible on so many different body types and come in an inclusive size range from sizes 0-20. They work well in a range of fabrics too, from classic cotton twill, denim, linen, or even a wool crepe, making this a very trans-seasonal pattern!
This pant pattern is recommended for an intermediate sewer as there are pockets, a waistband, and a button fly to sew, however, don't let that put you off as the instructions are super clear and easy to follow.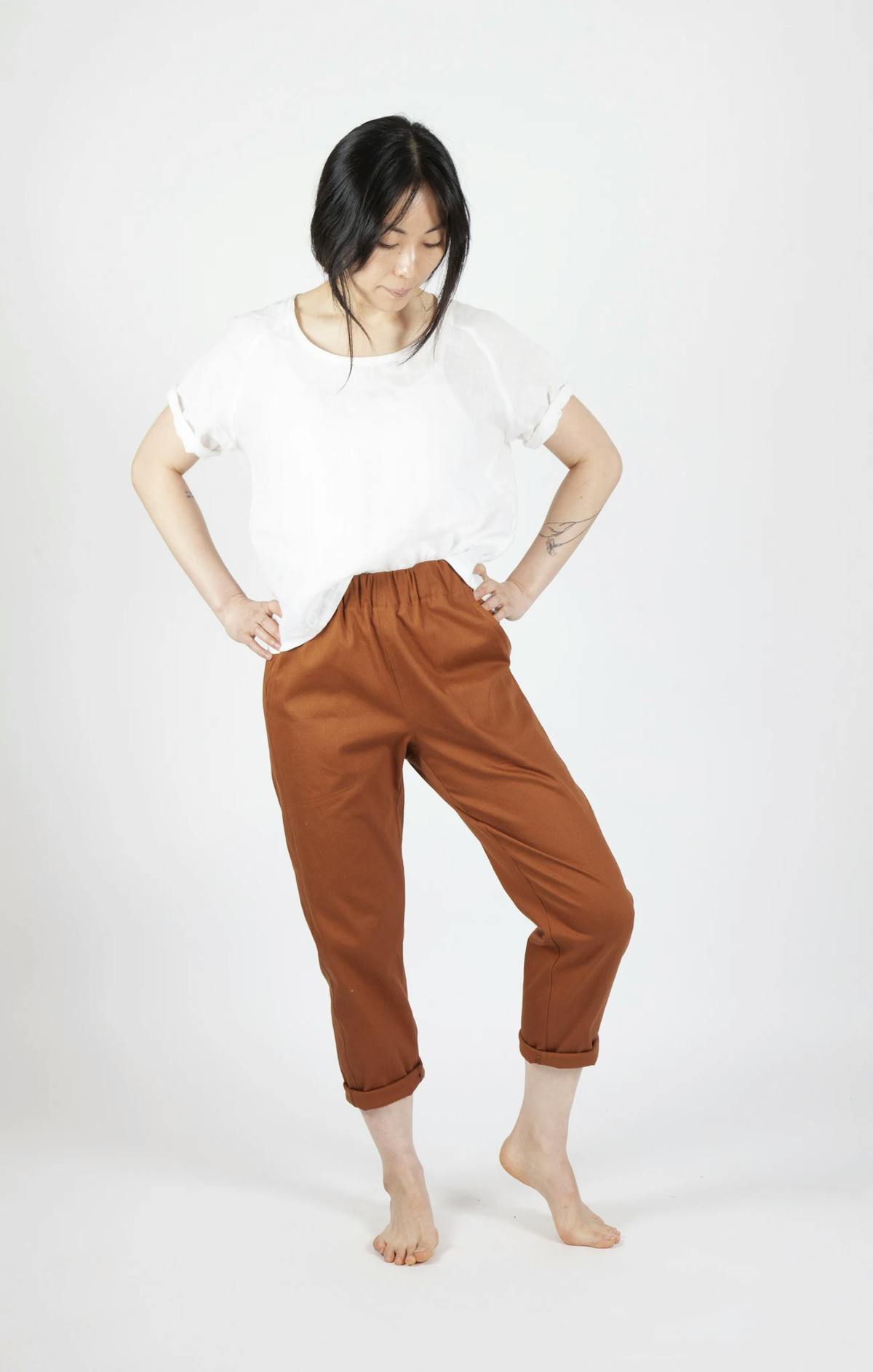 Pictured are Free Range Slacks by Sew House 7
Another Instagram favorite, the Free Range Slacks are exactly what pants should be. With an elastic waist and side seam pockets they are perfect for anyone looking to make a pair of pants that look super stylish and put together, yet are comfortable enough to lounge around home in. The website says these were designed with linen in mind, however, they also look really great made up in other non-stretch fabrics, such as wool, cotton poplin, and chambray, or you could even experiment with something with a nice drape. These slacks have 2 different options within the same pattern, so you can choose from either the tapered leg or the wider, straight and cropped style, which also means you can easily make up multiple styles to really get your money's worth. As well, these pants come in two different size options, with one specifically designed for curvy sizes, making them a flattering shape for many different bodies!
This pattern is recommended for an advanced beginner, but as they have an elastic waist and side seam pockets they would make a great intro into sewing pants, if you haven't made any before.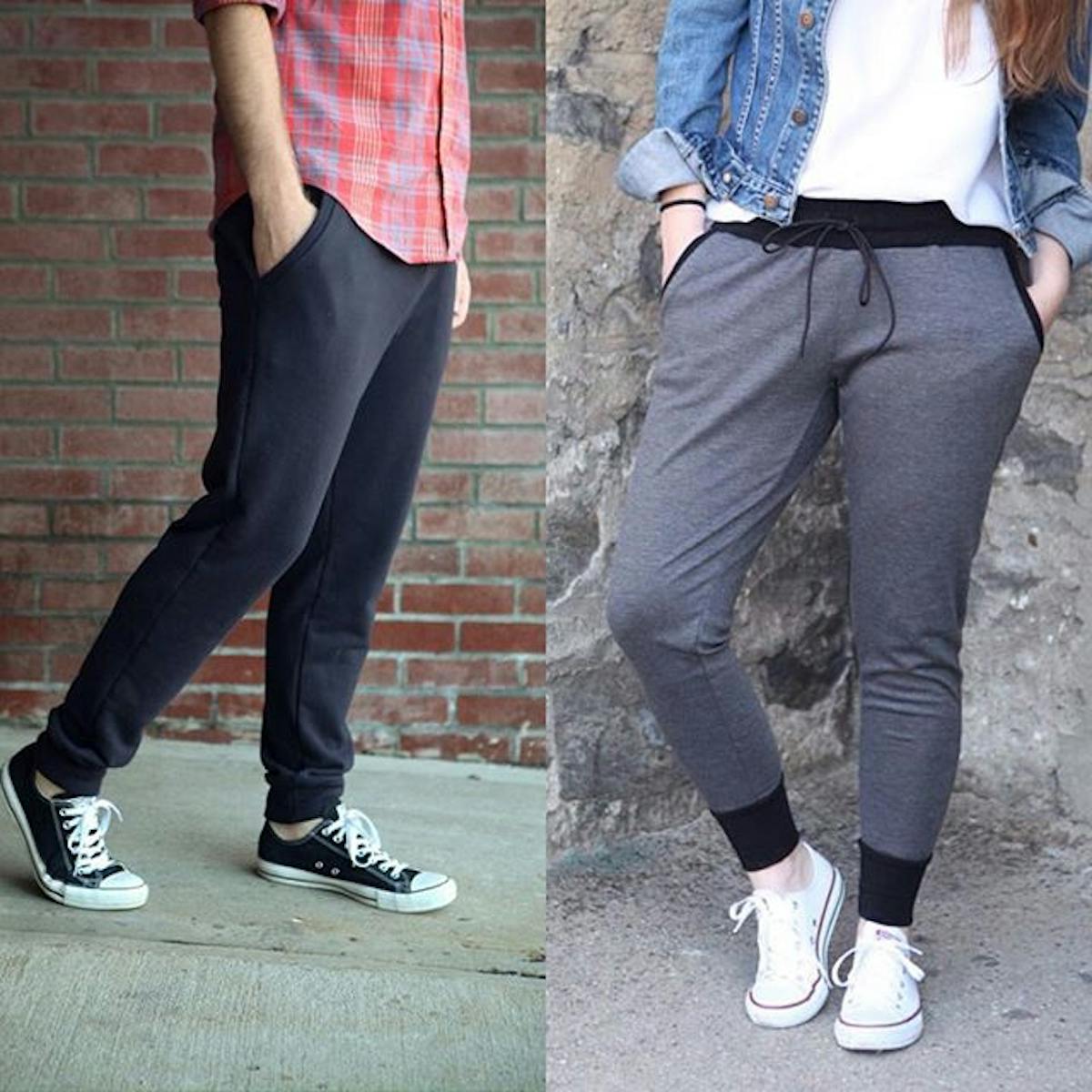 Pictured are the Hudson Track Pants for Men and Women
If you have been on the hunt for the perfect pair of joggers, you can now consider them found! The Hudson Pant pattern is a modern take on an extremely comfortable-looking pair of sweatpants that are equally perfect for both lounging and running errands around the city. Designed with a flattering tapered leg and an elastic waist, they are great for any mid-weight knit fabrics or something with a fair bit of stretch. Check them out on Instagram for further inspiration as people tend to get very creative with fabric options and with a few small alterations have made them up in so many different types of cloth. This pattern is a total family favorite too, with it being available for women, men, and kids!
Again these are recommended for an advanced beginner, so with a bit of practice you should have no trouble following these instructions.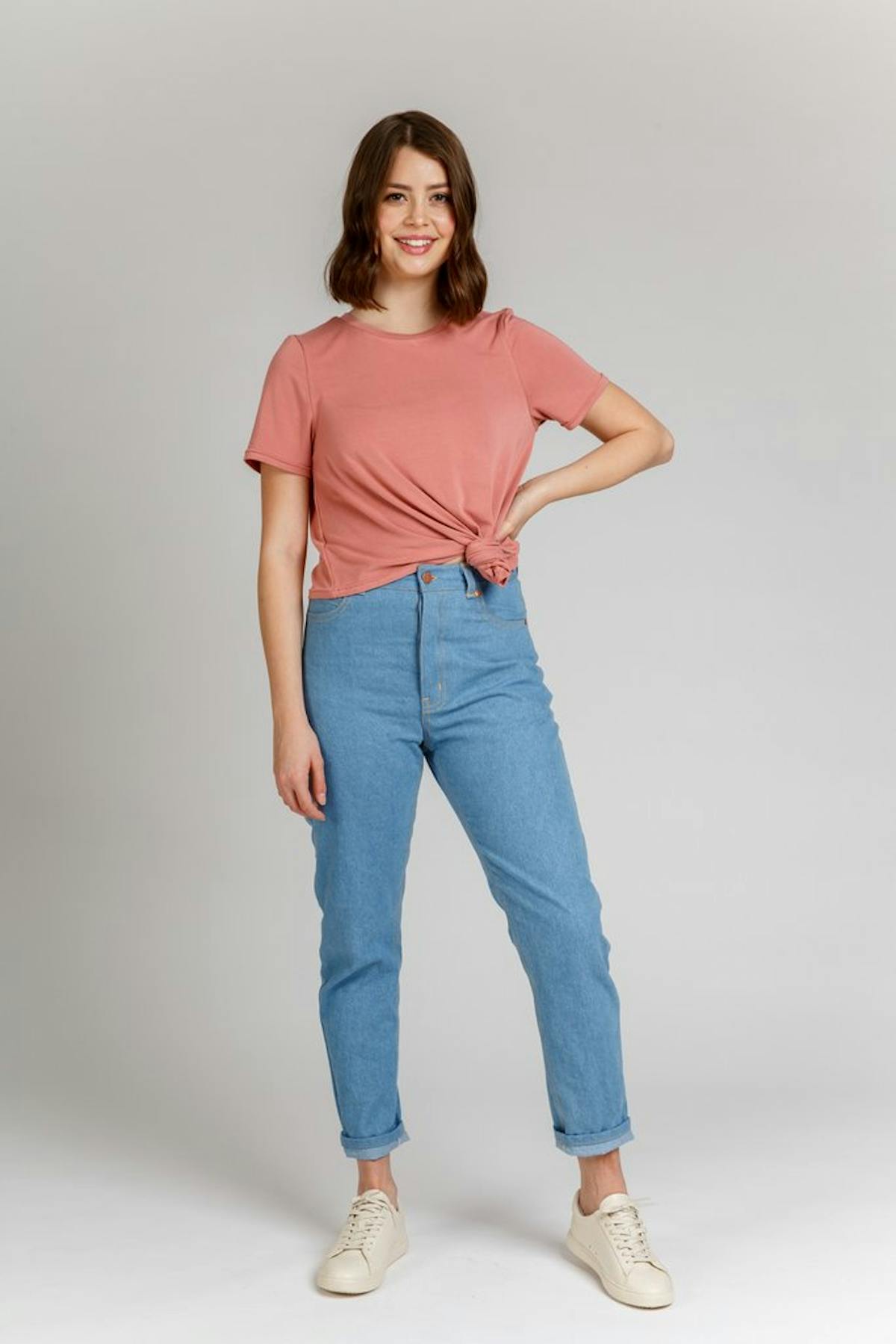 Pictured are the Dawn Jeans by Megan Nielson
The Dawn Jean pattern by Megan Nielson makes sewing a great pair of jeans look surprisingly easy (or can I say, less dawn-ting...). From all of the reviews and pictures I've seen they look really professional and nothing like my idea of homemade jeans! The pattern is based on classic vintage, high-rise jeans, and comes with 4 different style options, all with multiple different lengths, making it easy for you to whip up your perfectly tailored pair. The pattern suggests a mid to heavy-weight, non-stretch fabric, such as denim, corduroy, linen, or twill. The pattern also comes complete with all of the different components traditional jeans should have, and Megan has even made up a bunch of variations and sewalongs on her blog to help you when sewing them together.
As far as skill goes, the recommended skill level for this pattern is a 3 out of 5, so likely around an intermediate level. If you feel up to the task, they would be the perfect choice for sewing your first pair of jeans.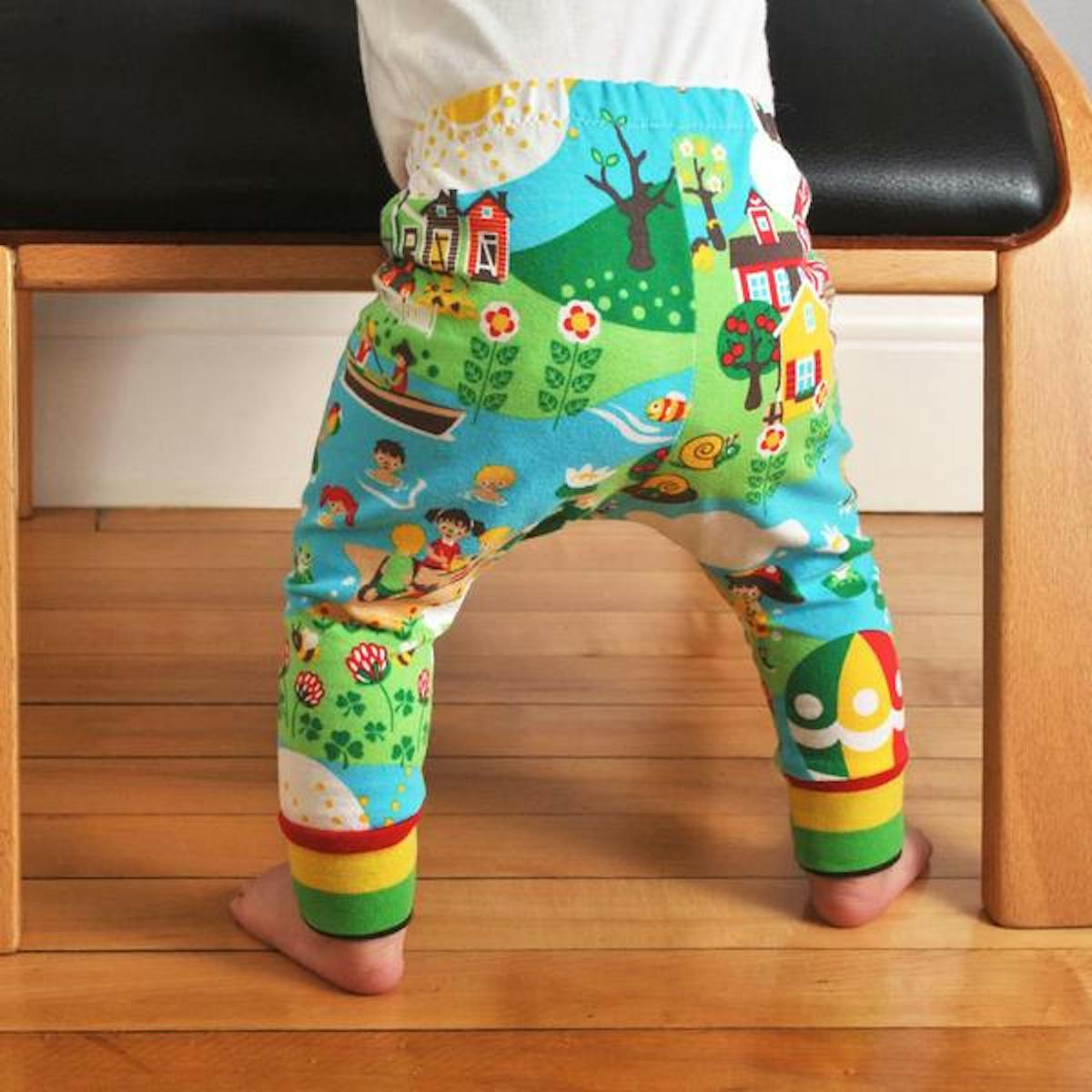 Pictured are Cuff Leggings 12 by Brindille & Twig
Brindille & Twig are a total 1-stop-shop for babies and kidswear patterns as they have everything! The cuff leggings are an adorable option for any babies or small children in your life and make a great homemade gift for new parents. These pants use around half a yard of any knit fabric, making them very economical and a great scrap buster for anyone who holds on to all of their leftover fabrics.
These are perfect for even the beginner sewer, so just follow the instructions and you should be able to whip up a couple of pairs in an afternoon.
And there you have it! Five pairs of pants from five independent makers that you can purchase patterns for, without even having to leave your home (or office), to keep yours, or your loved ones, legs adorned.
Finally, don't forget to add a custom label for the perfect finishing touch to your pants. Happy legwear day!