Insights & Inspiration
Sewing Projects For Your Old Jeans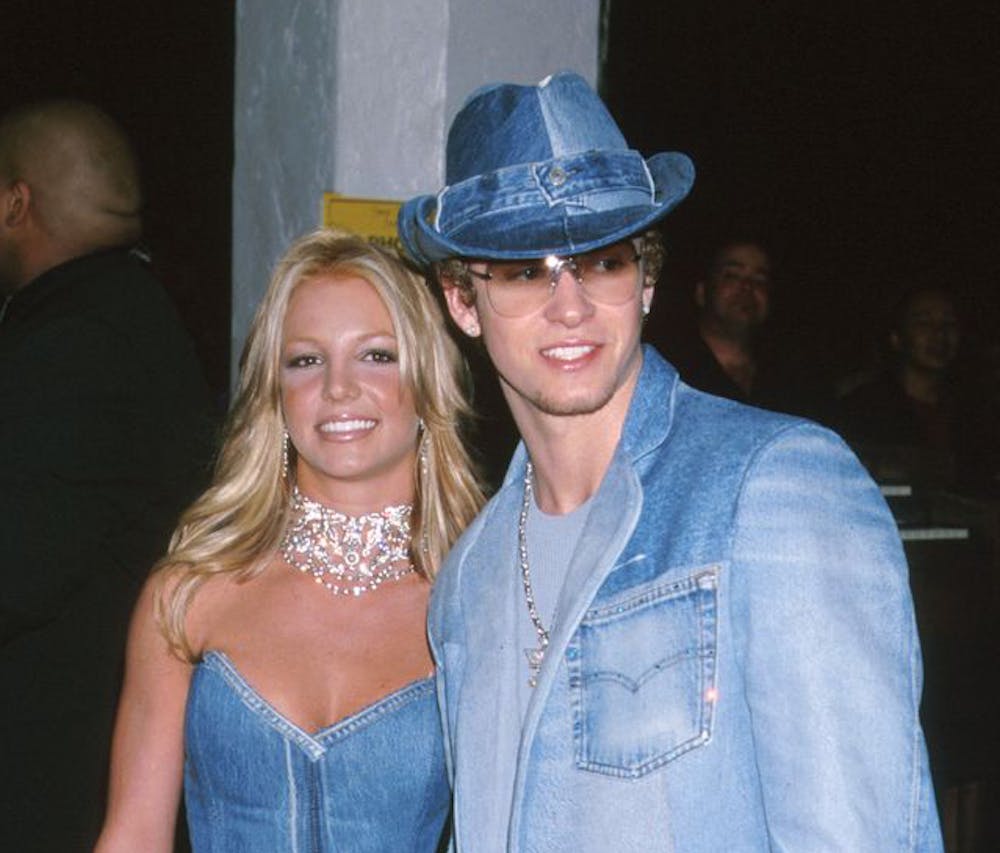 Short of setting aside the next week of your life into recreating Britney and Justin's iconic 2001 red carpet moment we have collated a list of manageable, but no less impressive, crafts you can do with an old pair of jeans.
Do you have a stash of old jeans hiding in a drawer you aren't quite sure what to do with? If so, you aren't the only one. Jeans are the type of thing that feel particularly hard to part with, even after years of wear they are still often in good shape. However, it's time for us at Dutch Label Store to free up some space, so we have delved into the depths of the internet to put together a selection of easy sewing projects, that once finished, you would never guess were once a pair of pre-loved (or unloved) jeans.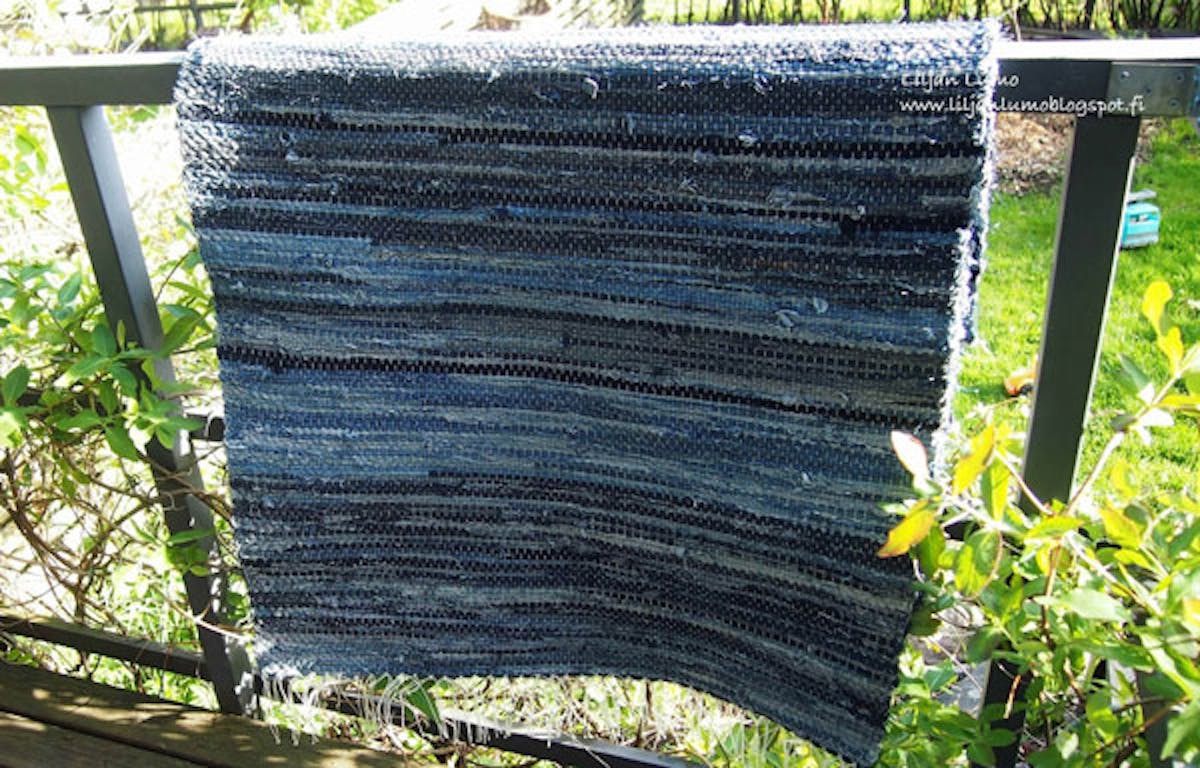 Denim Rag Rug
Some might remember this trend from the '70s, however, rag rugs are a perfect project for anyone looking to use up their sizable stash of old jeans. Denim is an ultra-tough fabric so these rugs are perfect for kid's rooms, doorways, or anywhere with a lot of foot traffic. We found two perfect versions of this rag rug, one by Finnish blogger Liljan Lumo (pictured) who repurposes 4kg (!) of old denim into the rug here. For a smaller, simpler version we found this one by Country Farm Home Blog here.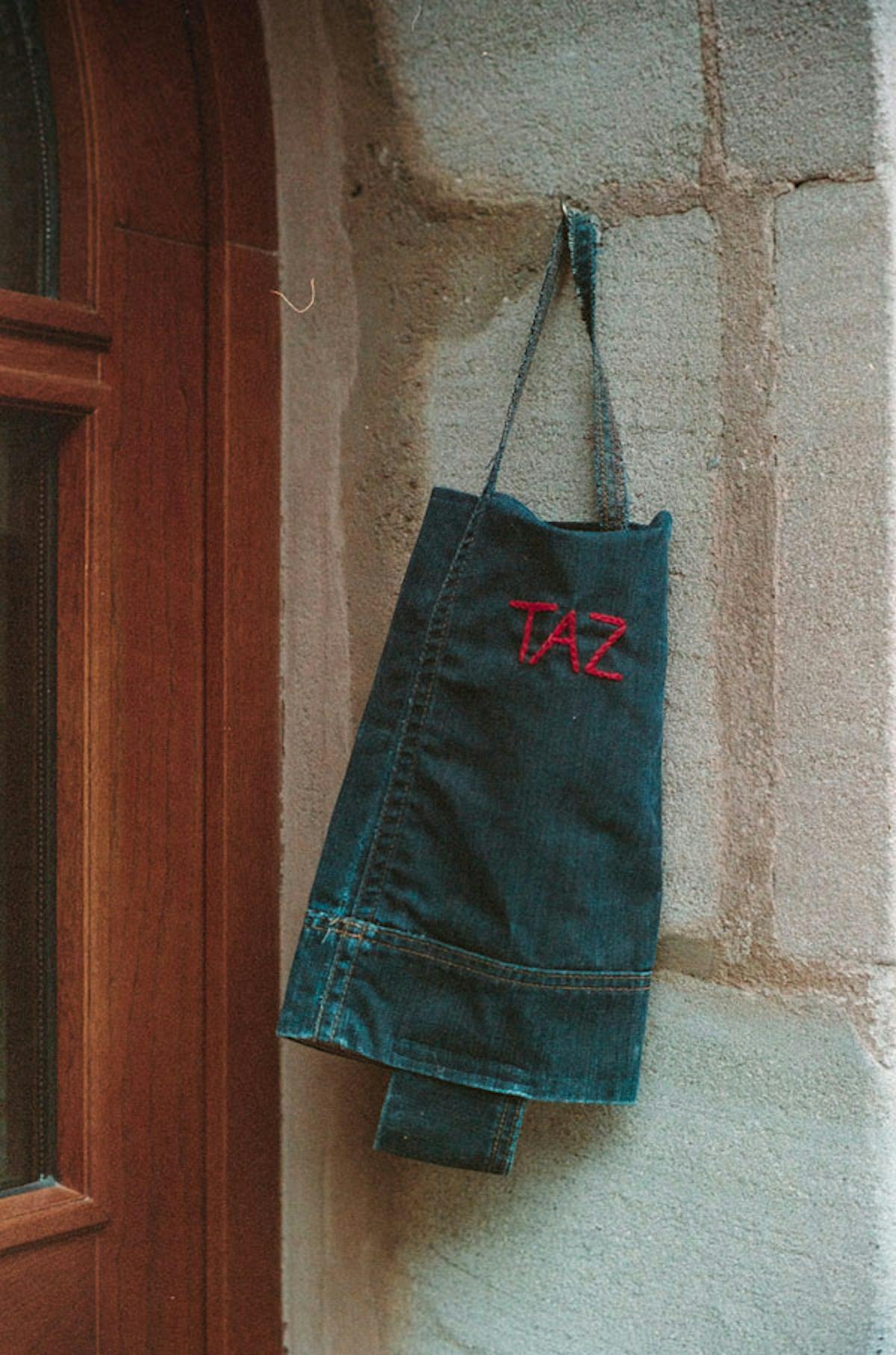 Denim Apron
A necessity to have on hand at all times, this apron will protect you from kitchen spills, arts & crafts, or any home DIY-ing. Made with a single leg from a pair of jeans, this idea is super economical on fabric and scalable to someone of any size. We love this straightforward project by Erratic Project Junkie, especially how they add the patch pocket cut from the back of the jeans. You could even embellish it further with the belt loops or embroidery.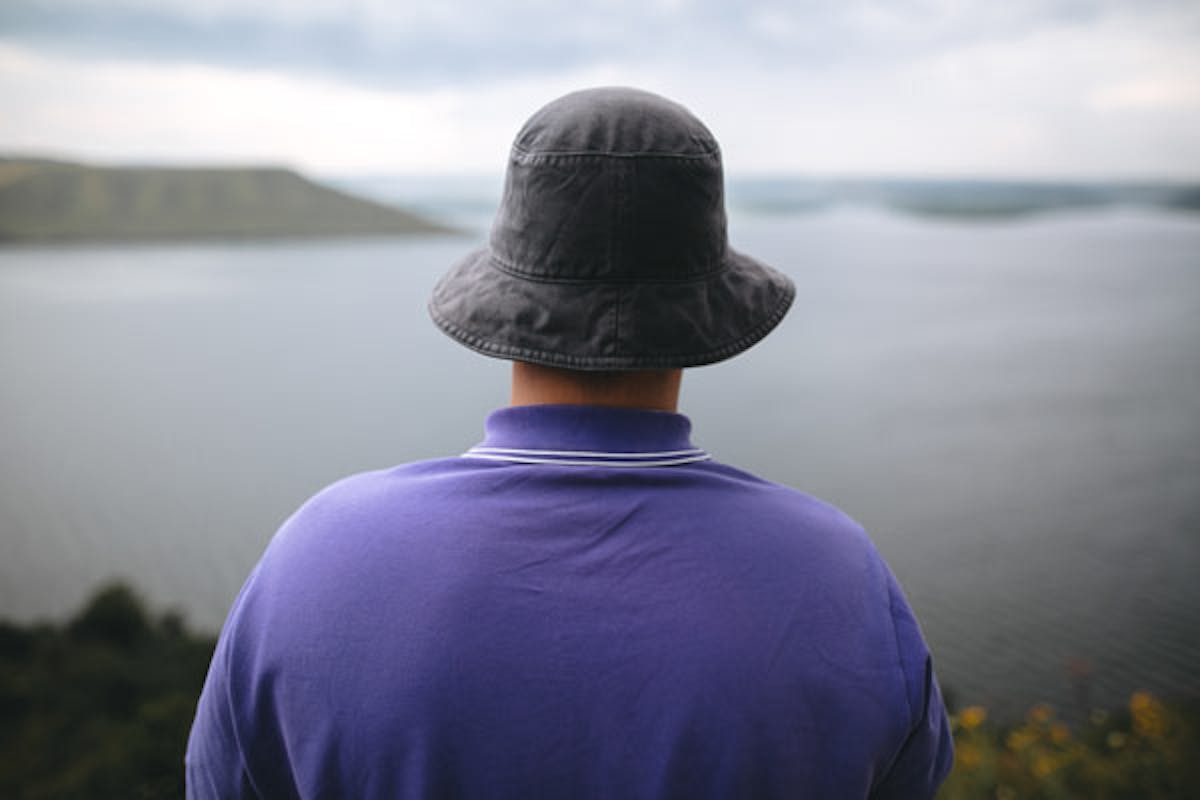 Patchwork Bucket Hat
Keep Sun-safe this summer by repurposing an old pair of denim jeans into a protective bucket hat. If you find that your jeans are too narrow to fit the pattern you can also experiment with patchworking to create larger-sized pieces of denim. Patchwork is set to be a trend in 2021, and a bucket hat is a perfect way to dip your toes in. We have our eyes on this Sew Historically version with frayed edges, very '70s!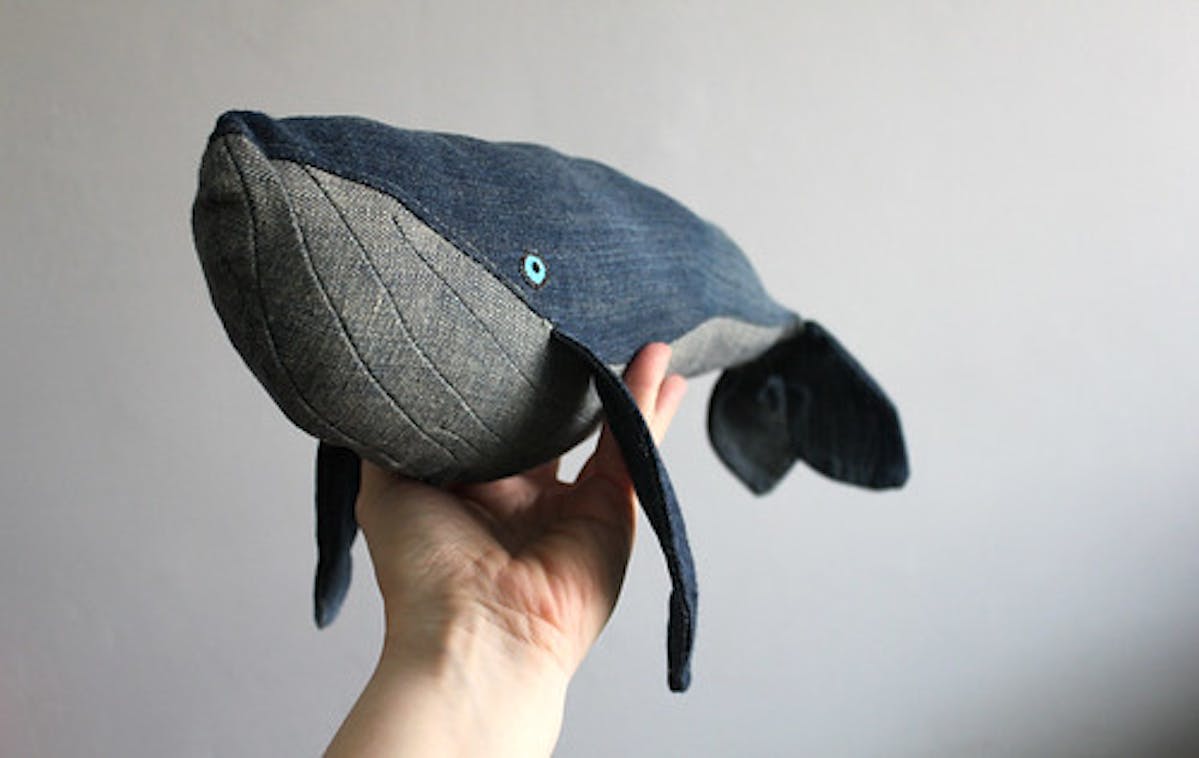 Denim Soft Toys
If your jeans are too far gone to cut off into shorts, this denim whale (pictured) by the blog Valaan Villapaita may be the next best option. It is such a clever use of denim and would make a perfect gift for any child in your life. And if whales are not their favorite, you could easily use this same concept on a different animal or object.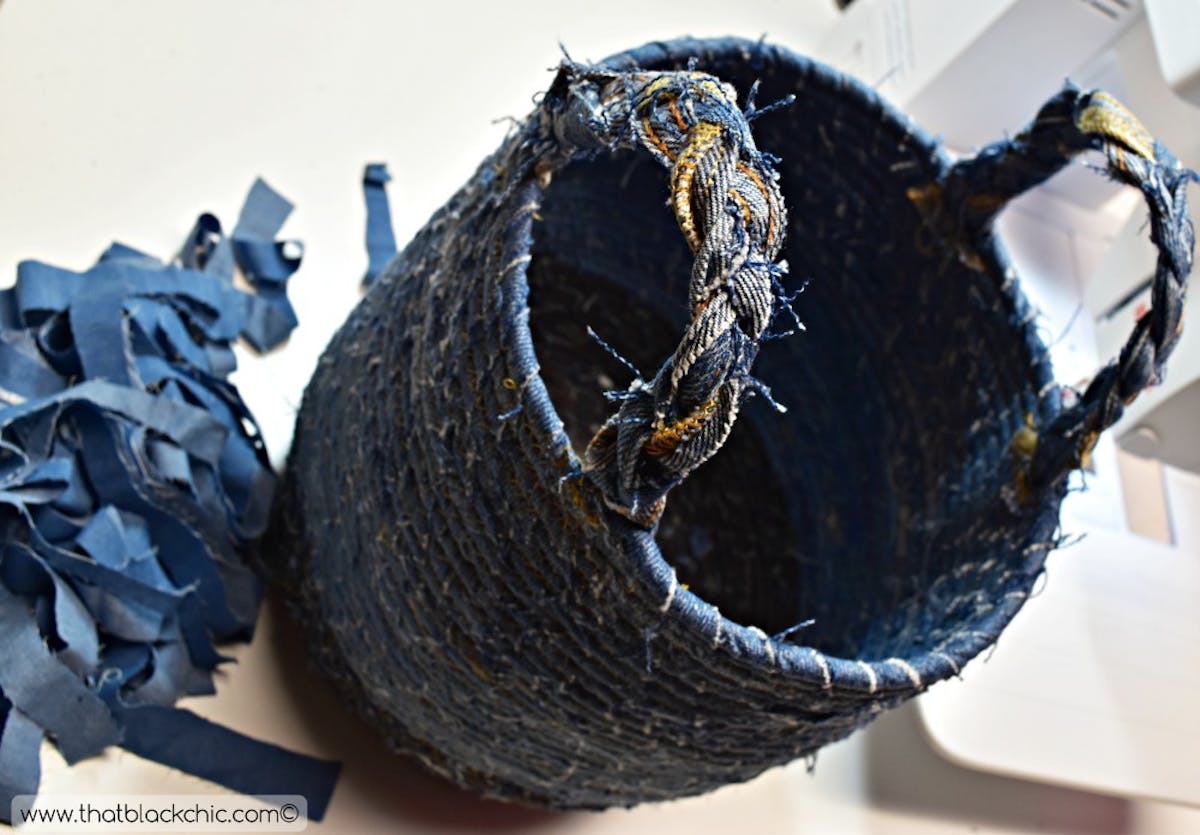 Denim Coil Basket
Rope or coil baskets are such an easy way to use up fabric scraps, so why not try make one with a couple of pairs of old jeans. This great tutorial (basket pictured) by blogger The Black Chic uses denim that she has cut into narrow strips to wrap around the rope while sewing. The orange thread she uses is a clever nod to what the denim began life as, a nice touch!
Recycling your old jeans is an environmentally friendly project and a great way to have fun with materials without creating new waste. Denim is the perfect fabric for repurposing as it is such a long-lasting material that ages so well. Make sure to label your creations with a Custom Woven Label so you can give your upcycled denim creations as beautiful homemade gifts to family and friends.