Element
Price per label
(Labels get cheaper the more you buy!)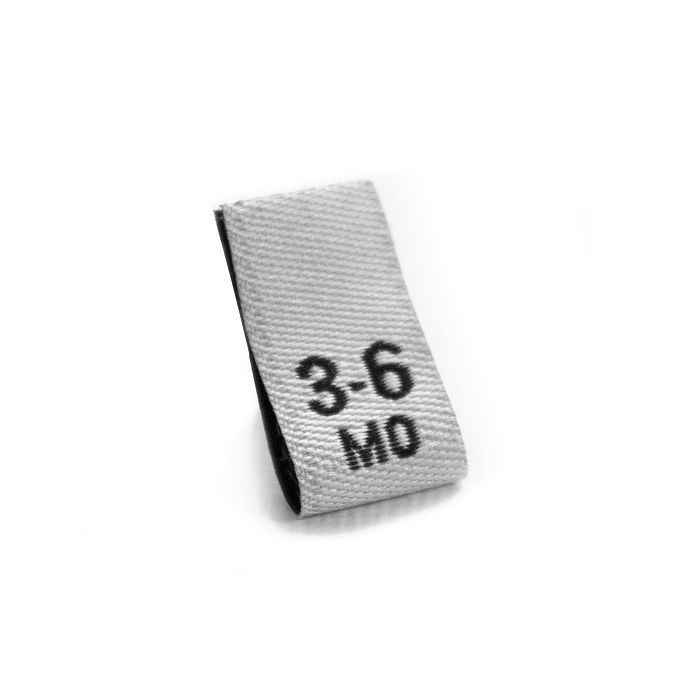 Overview
Industry standard black on white size labels from NB to 24MO.
You'll never outgrow the need to clearly label your baby-sized items and projects. These size labels are meant to be folded in half and sewn into a seam. In many cases sewists first apply these to the primary brand label and then attach the label set as one to an item.
Labels for NB, 0-3 MO, 3-6 MO, 6-9 MO, 9-12 MO, 12-18 MO, or 18-24 MO sizes. Our size labels measure 1 x 4 cm / 0.39" x 1.57"